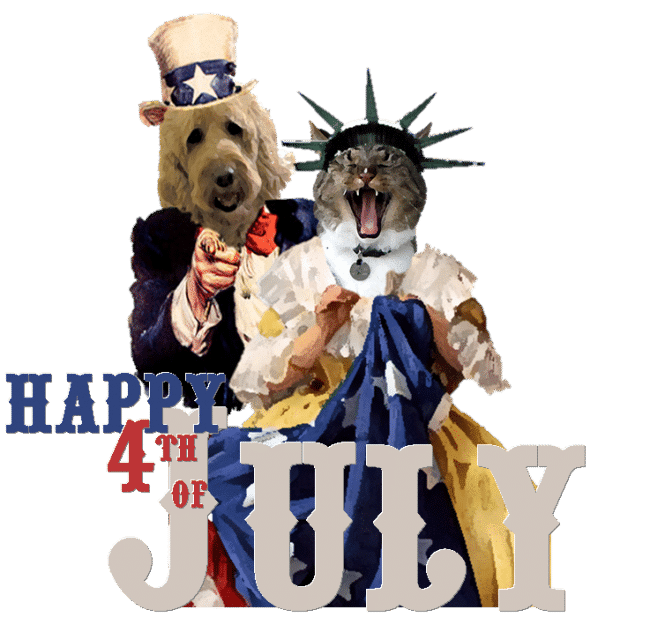 I was going to do a very deep and thoughtful 4th of July post, telling you stories of 4th of Julys past. I had it all planned out in my head and all. It would have brought you to tears, I tell you. But I'm not in the mood today. It's too nice of a day to sit here and spell check and all that jazz, so we're off to the town parade and then a picnic and fireworks later (because it has to be dark to see fireworks, of course).
Hope you enjoy your holiday!
My niece, Sarah, made me this 4th of July image using Lacey and Otis as the models. How she got them to sit there with those clothes on is beyond me.