I've been thinking of opening a hotel. A hotel for chickens.
Because for some reason, the neighborhood chickens find my house to be quite egg-ceptional. Hardy har har.
Do you remember a few months ago when I talked about a chicken that kept coming around our house?
He was a rooster and eventually went back home to where he lived. But only after he drove me nuts for a few days with all his cock-a-doodle-dooing.
Well, we have another visitor now.
I think this one's a girl. She just seems more dainty and lady like.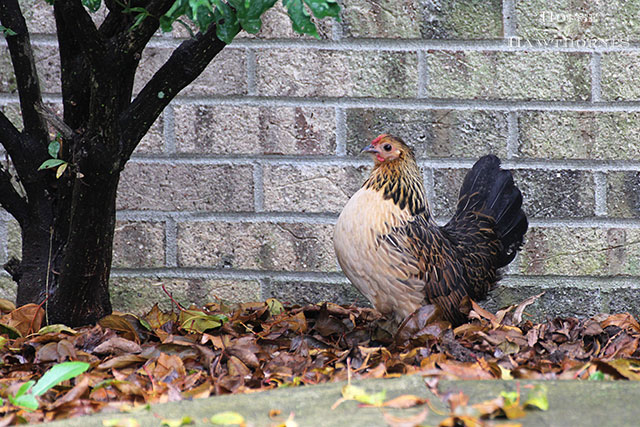 Plus she doesn't crow in the morning if that means anything.
I think I'll call her Shell-y. That is, until she checks out of the Hawthorne Inn and goes back home to roost.
Any chicken sighting in your neck of the woods?