I finally got tired of my subway art sign being predominant in my living room, so I decided to get all wild and crazy and really shake things up around here.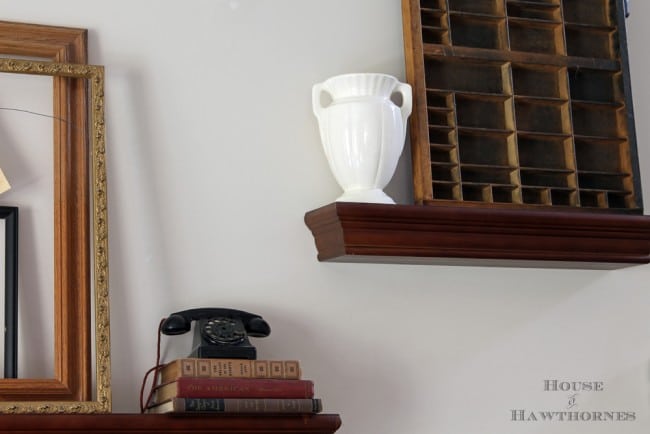 Sort of.
BEFORE - with subway art sign and stoneware jar on the top shelf (I know you are all jealous of my return air vent smack dab in the middle of my wall).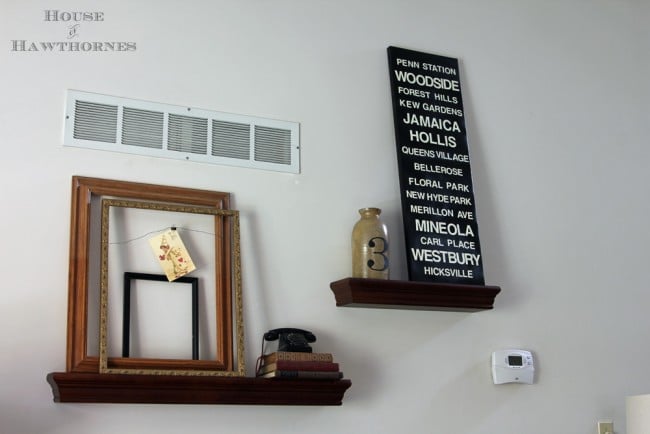 MIDWAY - printer's box (or California Job Case, as my husband calls it) replacing the subway art sign. Not loving the stoneware jar next to the printer's box though.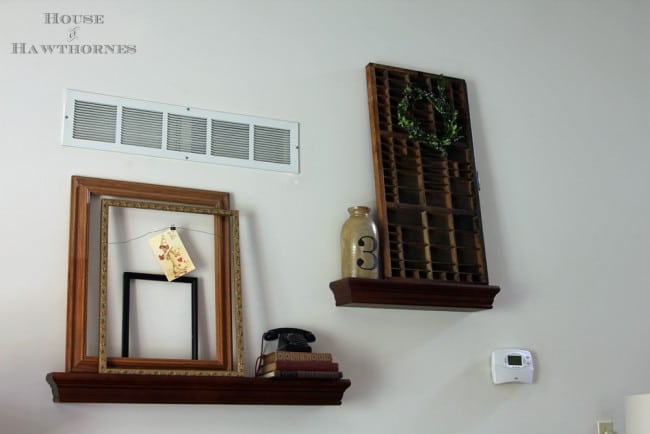 AFTER - replacing the stoneware jar with a thrifted ironstone vase.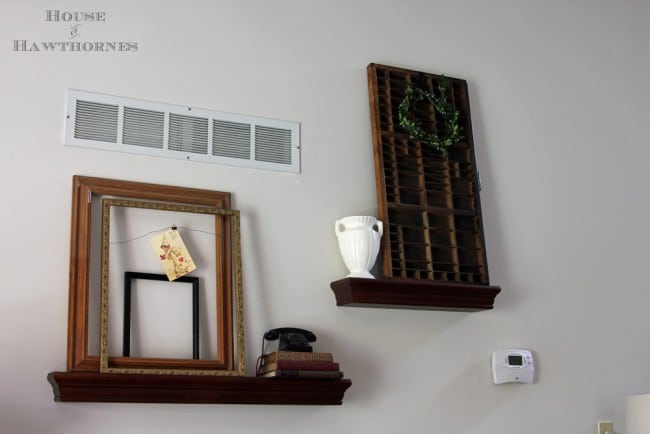 Yep, I like the stark white of the vase against the dark, rough wood of the box. Opposites really do attract.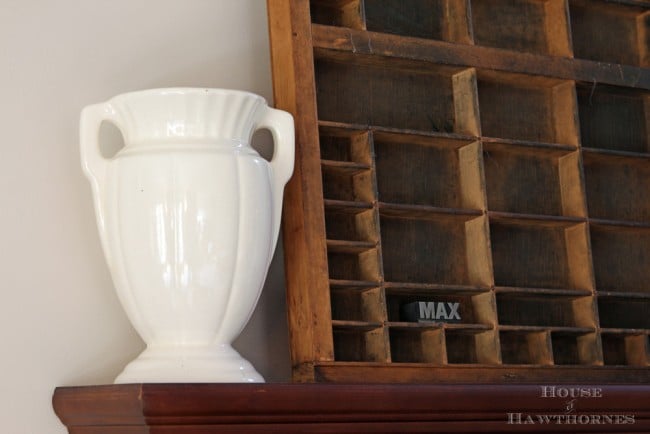 I made this tiny boxwood wreath at Christmas-time by taking a piece of heavy gauge wire, making a circle and tying some boxwood limbs to it. I wanted it to be very haphazard looking, so I purposely didn't make it full and uniform. Yeah, that's it. I wanted it scraggly.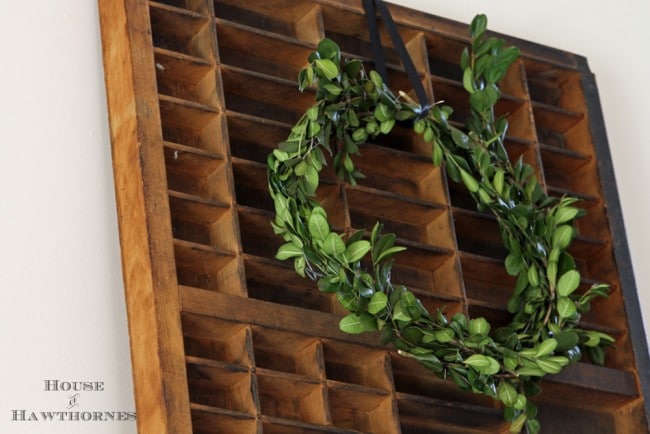 What I find amusing about this printer's box is that I have had it for probably 25 years. I bought it back when country decor meant lots of ducks and geese and country blue accents. I just recently fell back in love with it, because it looks industrial to me all of the sudden and this girl loves her industrialness. Or is that industrialocity?
Everything comes back in style eventually. I guess I'll have to start making clothes for my concrete goose now. And I do not jest. Her name is Gabby.

Linking with Wow Us Wednesday, My Uncommon Slice Of Suburbia, Be Inspired, Feathered Nest Friday, Fabulously Creative Friday, Saturday Night Special