Sheba has been spending a lot of time hanging out at our pin oak tree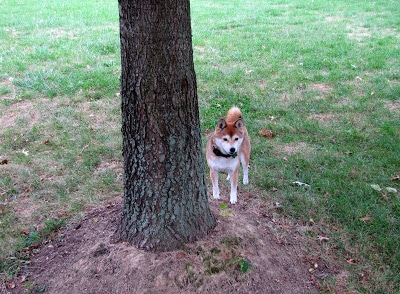 which just so happens to have a lot of acorn pieces on the ground around it.

Yeah, she's staring up into the tree a lot these days.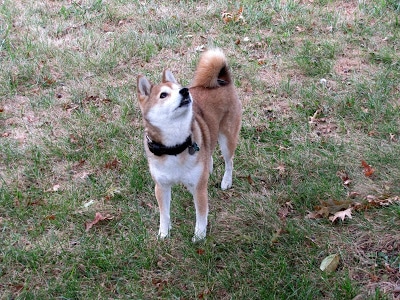 Contemplating the deeper meaning of life perhaps. Or maybe figuring out how she can get to these guys.
What is that in your cheek?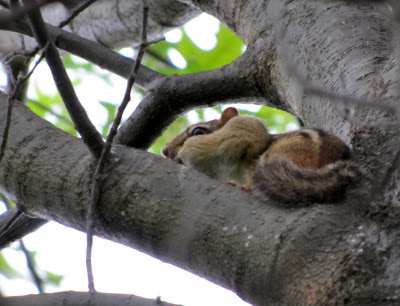 Don't choke on it. I'm not going to give a chipmunk the Heimlich!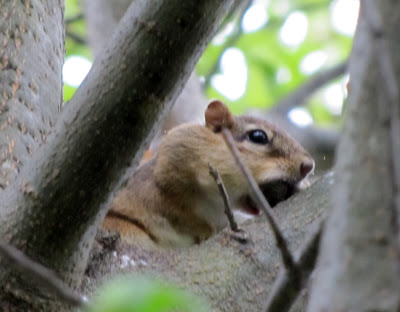 And then we have the beautiful Blue Jays that have been hanging around the tree also.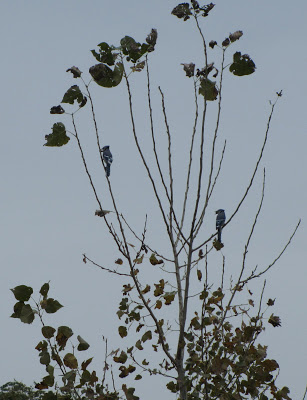 It appears the chipmunks aren't the only ones who love the acorns.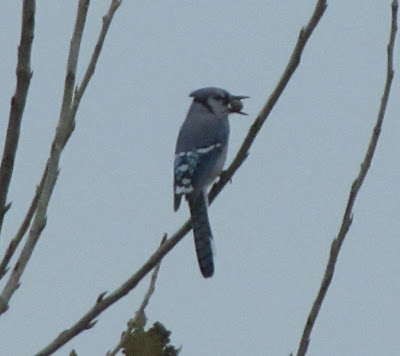 They will dive bomb the tree, jump around on a few branches and then they're off to sit in this tree to eat their stash.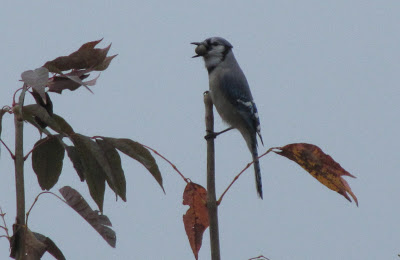 In a fight between a chipmunk and a Blue Jay, I wonder who would win?
And why do I wonder about that?