This vignette is part of my reduced and simplified Christmas decor.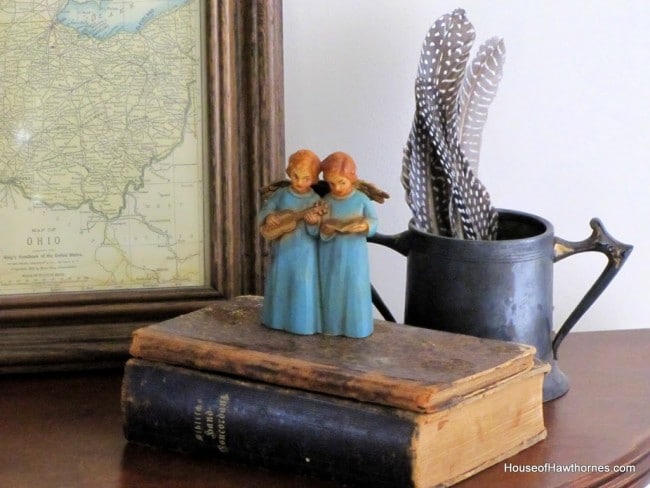 It sits on a table in the hallway off the living room. (No way to make this view pretty, there's just too many door frames).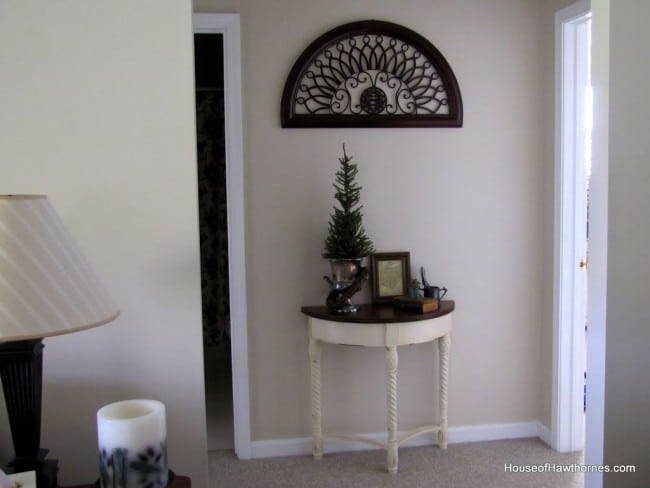 I use a lot of these faux trees that I bought at JoAnn Fabrics a few years ago. They are an easy addition to my normal decor and adds an instant Christmas look.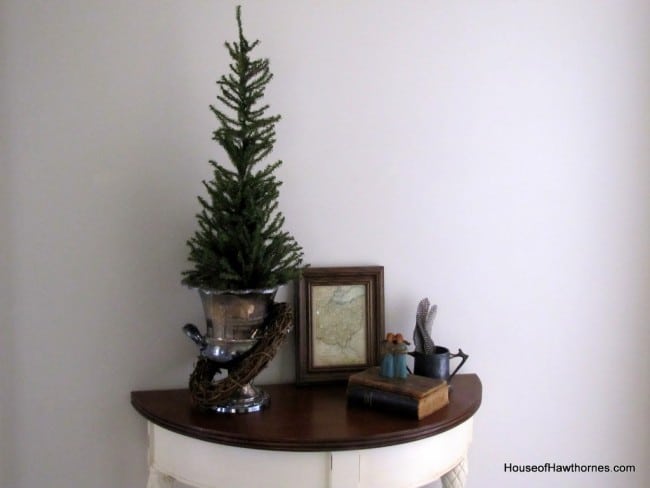 Just plop one into a silver urn and you are good to go.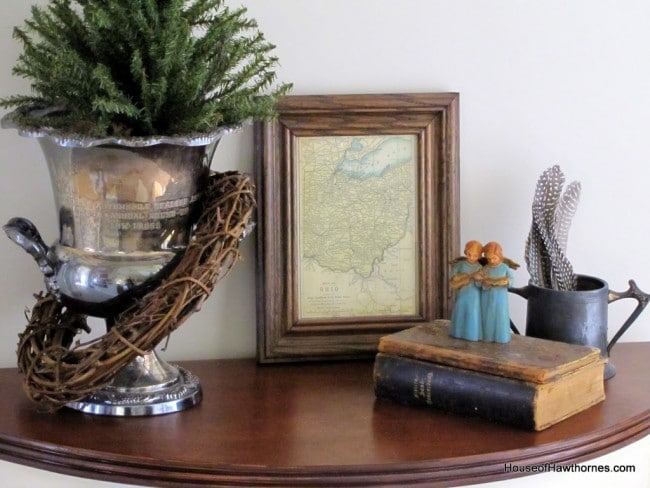 A vintage angel Christmas tree ornament sitting on a prayer book and German Bible from 1866 is just icing on the cake. Or fluff on the cloud. That sounds more angelic.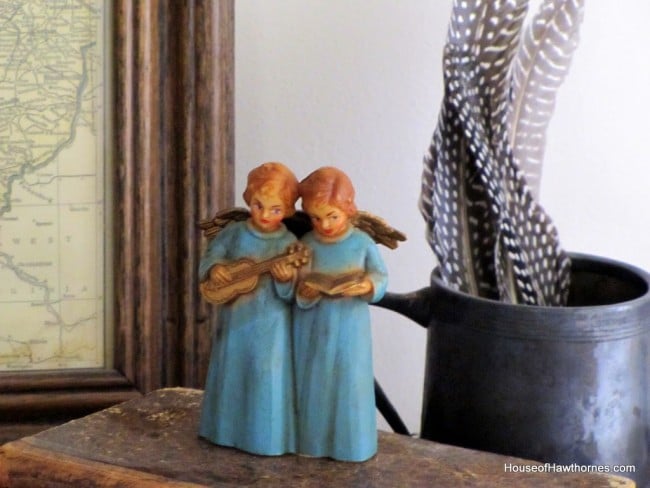 Well, these presents aren't going to wrap themselves, so I better get off the computer and find my scotch tape.
Did you ever type something and it looks totally strange? I always call scotch tape, scotch tape, but I never typed it out before. Sounds funny.
OK, back to wrapping now.