Thanks for all the Birthday wishes. I got through the day without too many breakdowns. Now it's on to the 2nd half of my life. People generally live to be 100 years old nowadays, don't they?
I ended up buying myself a birthday present at the antique mall.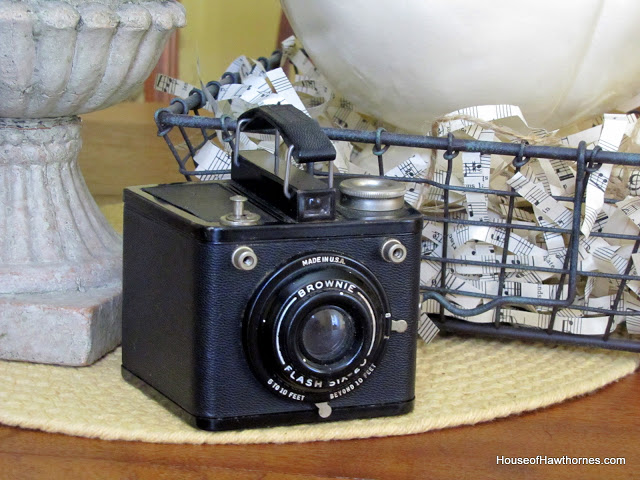 A Kodak Brownie Flash Six-20 (manufactured from 1946 to 1955).
Yes, I know I have a few vintage cameras, but I thought this would be a cute addition to my collection.
It's sitting on my dining room table right now, but it will eventually sit with my other cameras on the shelf in my office.