One of my favorite perennials is a Sedum called Autumn Joy (Herbstfreude). In some regions Sedum is also called Stonecrop.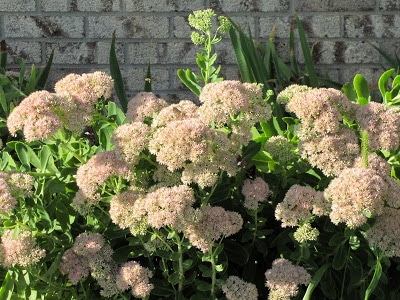 It starts out the season looking like cabbage and then in late summer flowers emerge. They start out a soft green color and change color as the year progresses.
Butterflies love these plants.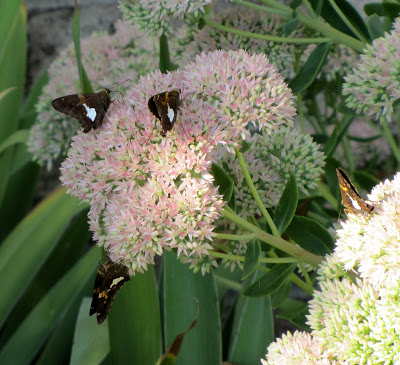 There's seven of them in the photo below and probably another 30-40 on the rest of the plant. It's sort of like a hidden picture game in one of those Highlights for Children magazines (didn't you just love to read those magazines at the Dentist's office when you were a kid).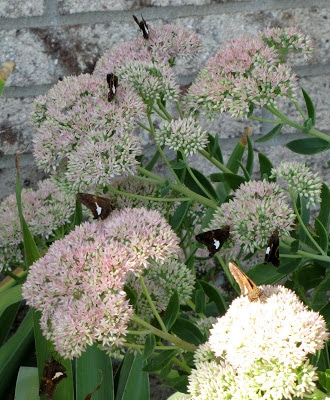 Bees love these flowers also, which can be a bad thing if your dog likes to "play" with bees. As many times as she's been stung, she still doesn't realize that the bee is doing the stinging. Smart on the bee's part, because she opens her mouth when she gets stung and they fly away.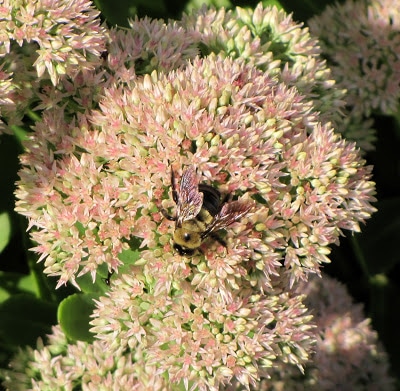 The first few photos above were taken in early September, these next ones were taken this morning.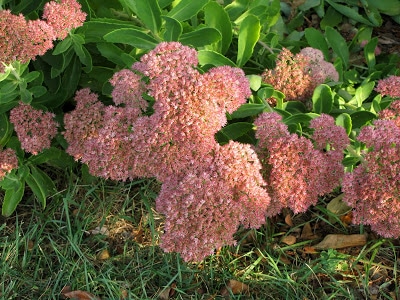 The flowers have changed from a light pink color to a darker reddish pink.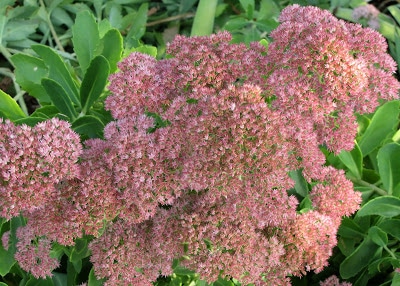 Up close they almost look like water lillies.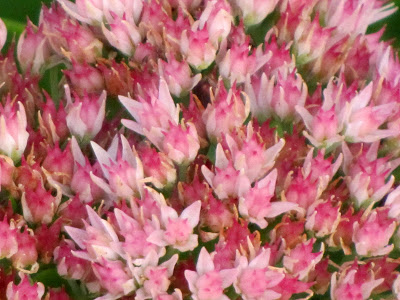 Over the next few weeks they will get darker and darker until they are a nice bronze color. They make a nice addition to the garden because they change their look as the year changes, but never really have an ugly, awkward phase.
And hey look – my rose bush is still blooming. Not exactly a Fall color, but it's still pretty.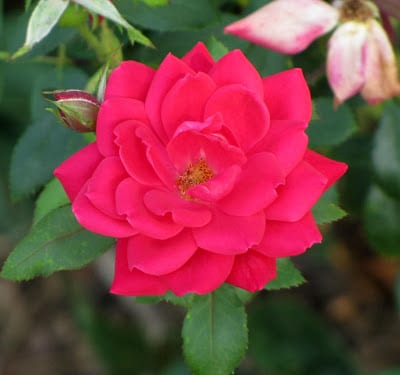 I am joining Susan at A Southern Daydreamer for her Outdoor Wednesday get-together.