I am so excited for fall to start. Some of you may be under the mistaken idea that fall starts the day after Labor Day or maybe even not until the Autumnal Equinox. But to me, fall starts on September 1st. And this is my blog, so that is what I am sticking to.
But before summer is officially over, I wanted to update you on a couple of strange occurrences that have been happening around here this summer.
We have had a weird increase in the number of birds in our yard. We always had a lot, but it's almost like a scene out of Alfred Hitchcock's The Birds. Do you remember the birds attacking the kids in the schoolyard? Eeek!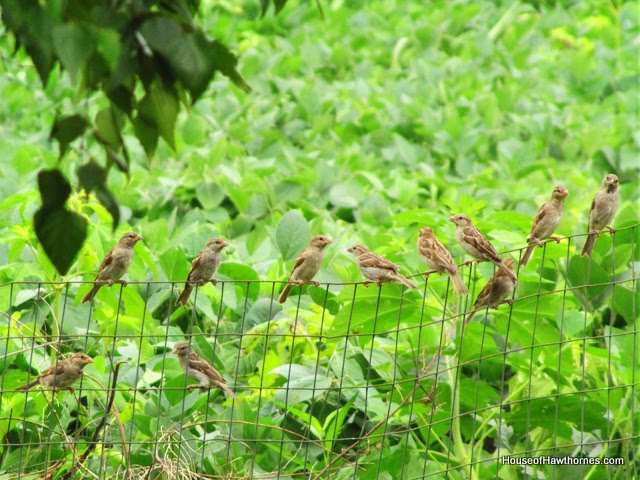 Unfortunately, none of these birds are of the Purple Martins variety that we thought we would have. Since we have a Purple Martin house and all.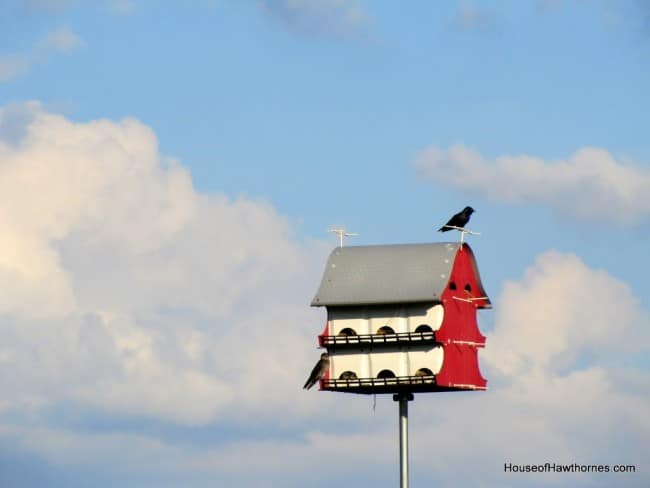 If you are a serious Purple Martin homeowner you are supposed to "relocate" the junkier birds so that the Purple Martins will move in. But honestly, once the junk birds build a nest and start laying eggs, I don't have the heart to kick them to the curb.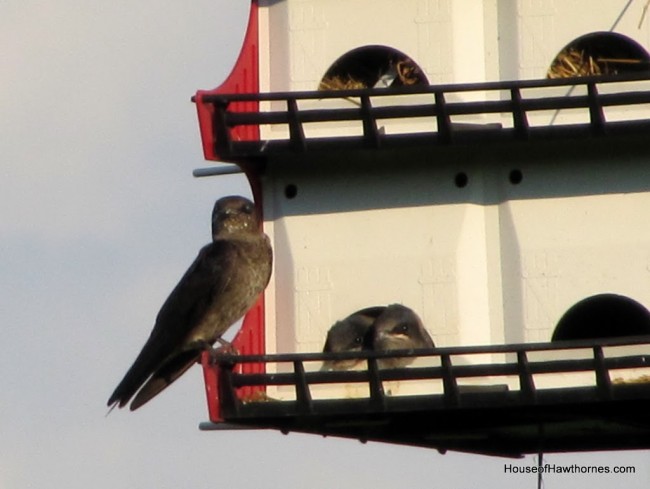 So another summer has gone by without my coveted Purple Martins.
But Otis is enjoying the increase in birds no matter what variety they are. He thinks he's hiding from them by blending into the mulch.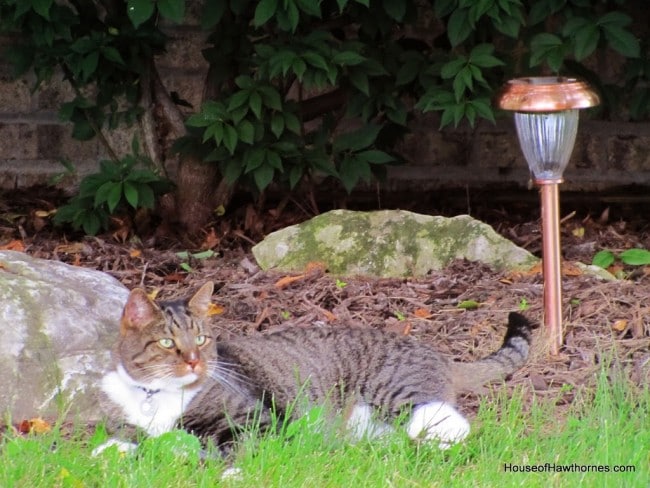 In addition to the birds, a strange number of toads have set up housekeeping in our backyard also. Sheba has spent most of her summer staring at these guys.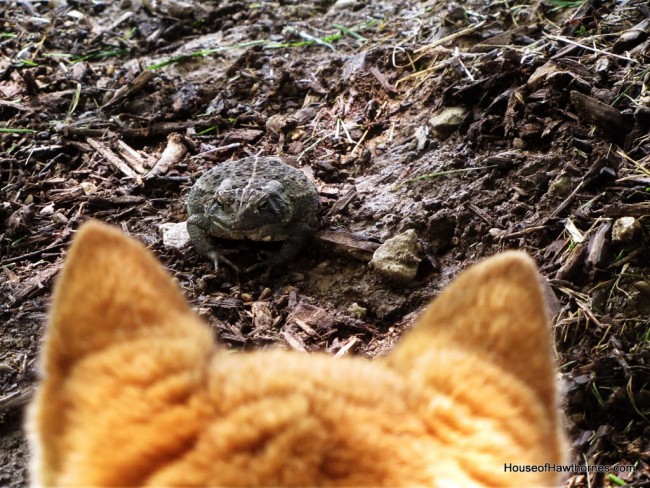 Besides birds and toads and whatnot, we have had a ton of poison ivy in the yard. I stay as far away from it as I can. And even then, I still have some spots on my ankle and arms. Me and poison ivy don't mix well.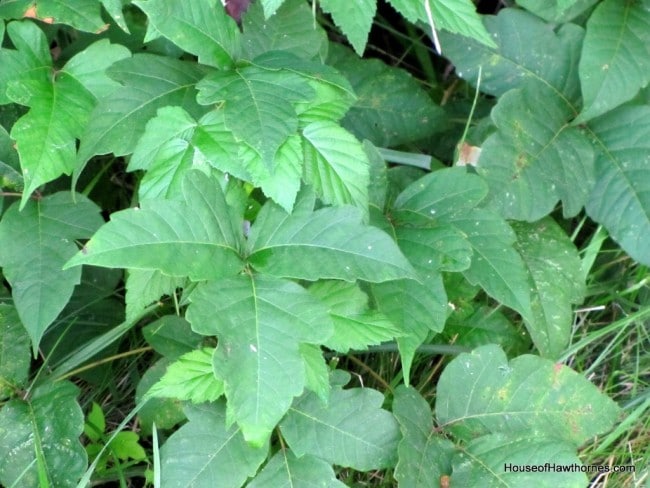 And one of the weirdest occurrences is the soy beans. Weird because I don't hate them this year. Go figure.
The farmer that farms behind us alternates between corn (which I love) and soybeans (which in the past I did not appreciate). But for some reason, they decided to grow taller and they aren't half as ugly as they have been in years past. Hardly any weeds too.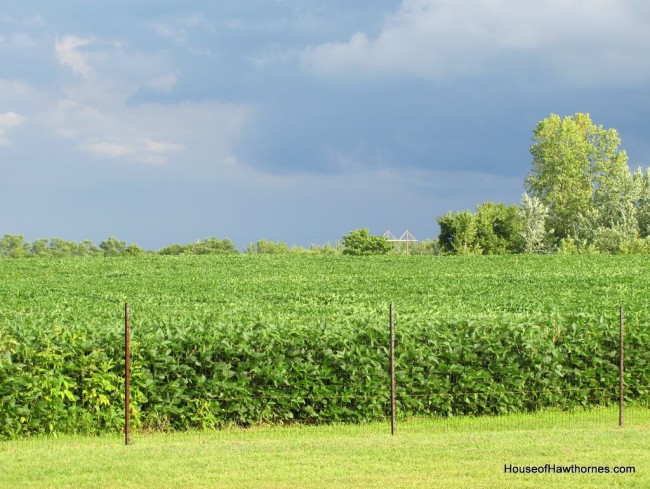 OK, I think I have you up to date now on the mundane summer happenings in the yard. Sheba will keep an eye on things around here for you.


La over at A Musing Potpourri is having an End Of Summer Celebration today, so stop on over to see what everyone has been up to this summer.