My Black Eyed Susan Vine is growing like nuts.
And eating the squirrel in the process.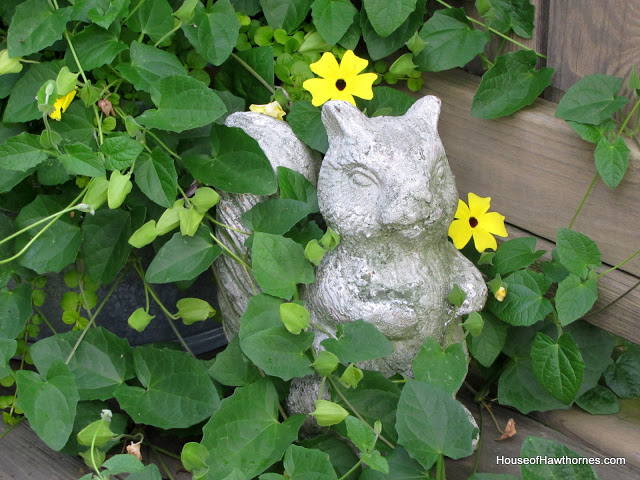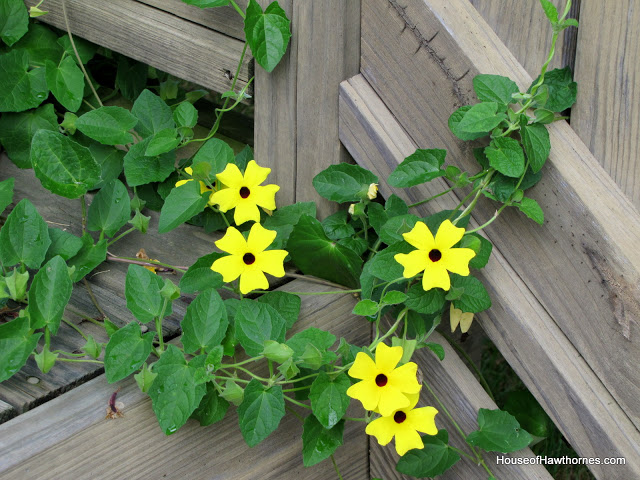 It's growing so well that it decided not to stick with the plan of just growing up the iron trellis that I put there for it, it is escaping out the other side of the deck.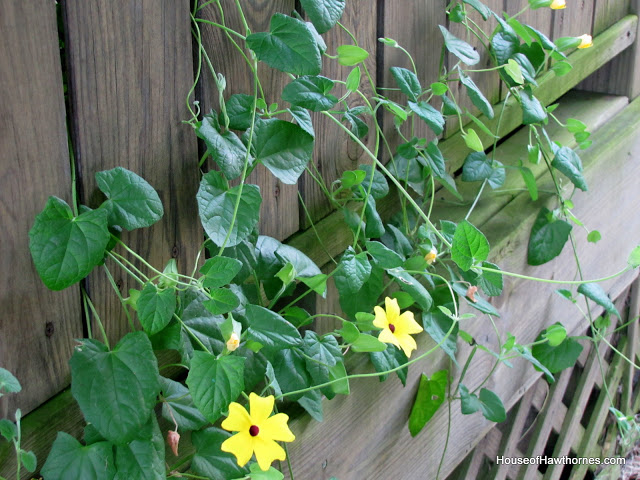 This is what it looked like at the end of May when I planted it.
BEFORE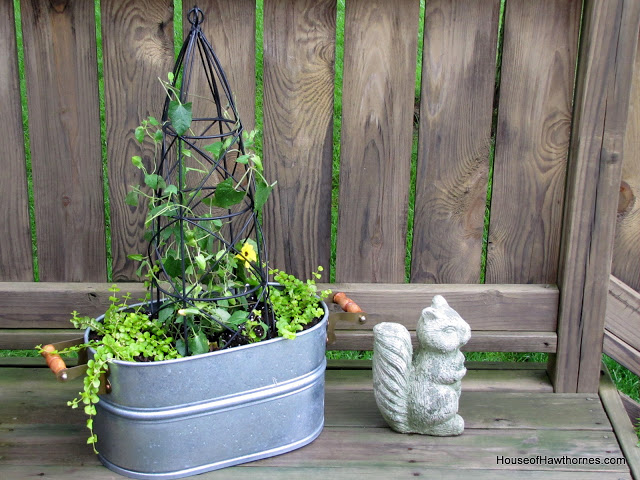 AFTER
If you don't hear from me for a few days, I may have walked too close to the vine and got tangled in it.
And BTW, Sheba found a snake in the backyard the other day. S.N.A.K.E!!!
That will end my days of walking barefoot in the backyard. Or walking in the yard at all. As long as I don't actually see one I can pretend they don't exist, but at the first sighting of the season it's all over for me.
Did I ever mention the time when I was 5 or 6 years old and my father broke one of the old bricks in the foundation and pulled out a nest of garter snakes. He gave my brother and I each handfuls of them and we walked them a few houses down to let them go in the cemetery. You have no idea how much that whole experience haunts me to this day!
Linking with Fishtail Cottage for Cottage Flora Thursday.