When I was shopping at Big Lots Thursday (heh, they have some cute things), I ran across packages of these bowl covers in the housewares aisle.
My mother used to have these bowl covers in a jadeite green color and they were all the rage in the 1940's and 1950's, so I picked up a package to give them a try.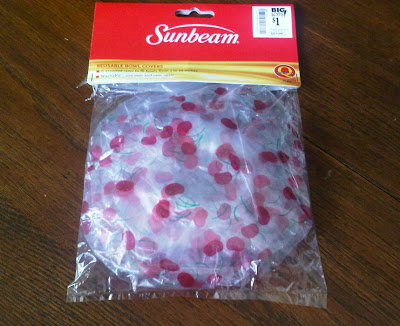 Now, they say they are washable over and over again, but I would say you could probably only wash these a few times since they would probably melt in the dishwasher and they aren't that heavy of a plastic. They have an elastic band running along the edge so that may be a place for germs to congregate.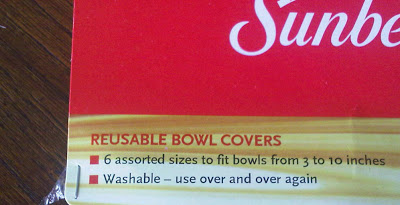 For $1.00 you get 6 covers in various sizes. Look like little shower caps don't they?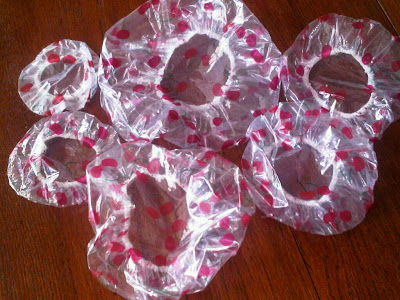 I tried one out on a bowl of pasta salad and it worked out great. These have a cute cherry design on them so they coordinated perfectly with my little cherry patterned bowl.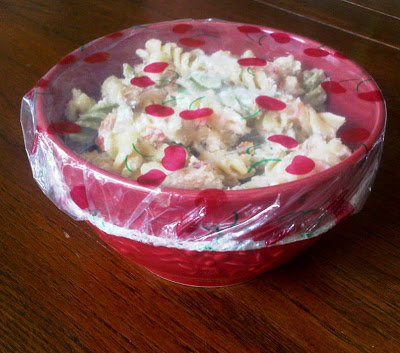 Wonder if these will make a comeback and will be the next great gotta have "green" product. They would save a lot of tin foil and plastic wrap from the dump!