Tonight is Ohio State's 2010 football season opener against Marshall at Ohio Stadium. So I have made just a few small preparations.
I have put my 8' inflatable Brutus Buckeye mascot in the front yard (see updated info on the bottom of this post if you're interested in finding a similar inflatable Brutus Buckeye)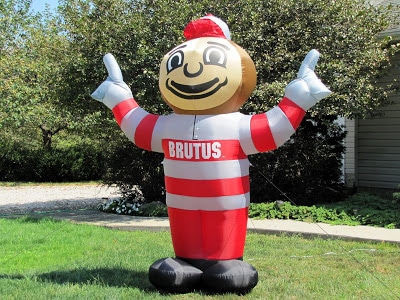 and my flag is flying in its spot by the driveway.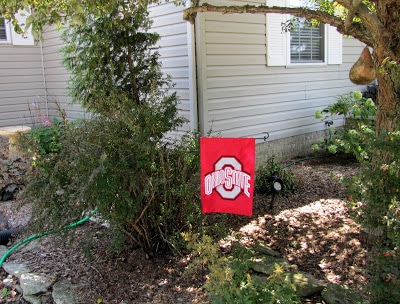 Tonight I will put on my new silly bandz in the shape of Buckeye gear,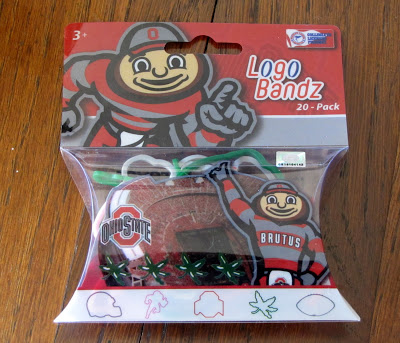 grab a foam finger,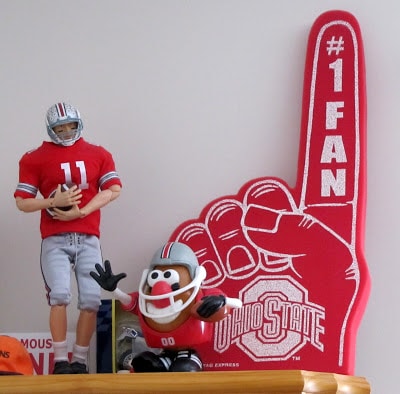 dress my son in his ball cap, Buckeye necklace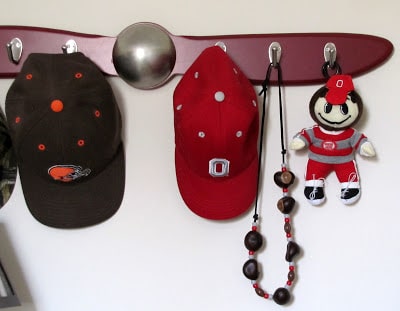 and jersey.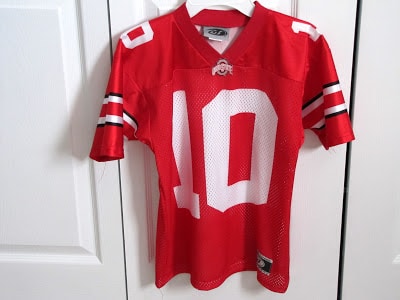 Then I will run into the kitchen past the refrigerator magnet,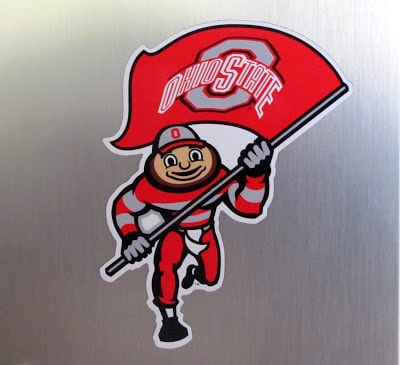 fill the dog's water bowl,

grab my tortilla chips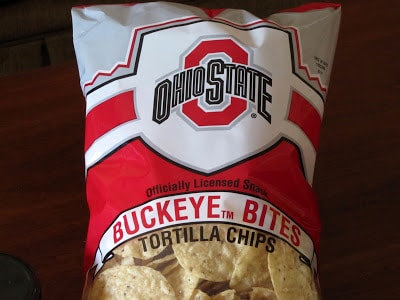 and salsa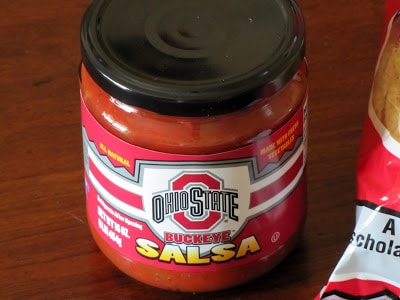 and plop down in my favorite chair to watch the game.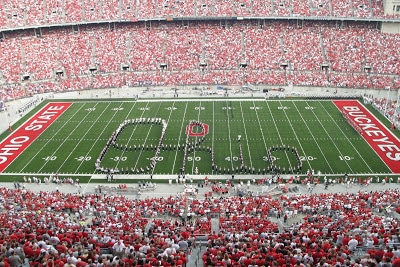 What, it's not like I'm a fanatic about the Buckeyes or anything? I'm not planning on being buried in one of these.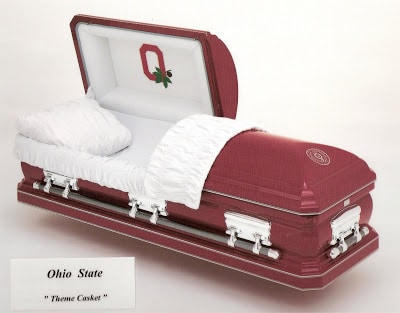 Nope, now that would be going overboard!
UPDATE - Fall 2015
I've had numerous people reach out to me to find out where I bought my inflatable Brutus Buckeye. Sadly the Brutus in these photos had a run in with our Labradoodle a few years ago and we could never find a replacement. Until NOW!!! There are a few places you where can find a similar Brutus this year:
Home Depot or Amazon to name a few.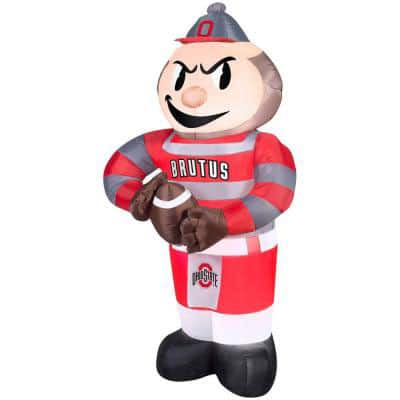 Brutus looks a little more "intense" this year! He's got a National Championship to defend after all!
(This post does contain some affiliate links. You can read my full disclosure policy here.)