I just realized that it's time to change out the Halloween part of my rotating banner at the top of my page and I haven't even posted about the dog photo that is in the middle yet. He is part of this vignette on a small table in my dining room.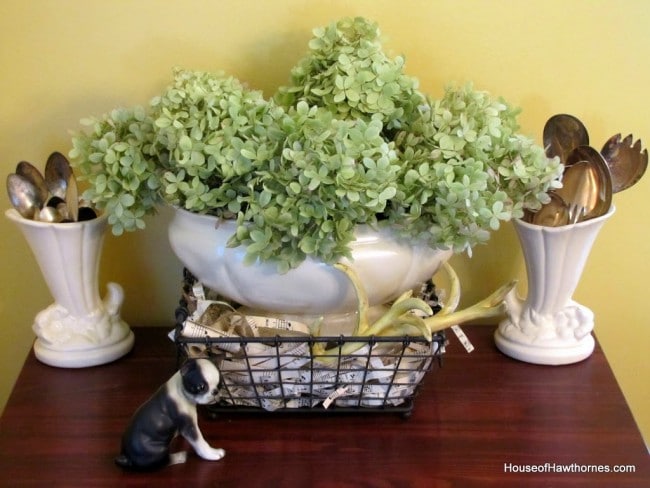 I have recently started collecting small china dogs. The fact that my Grandma collected china dogs over 50 years ago doesn't bother me one bit. What's old is new again, right?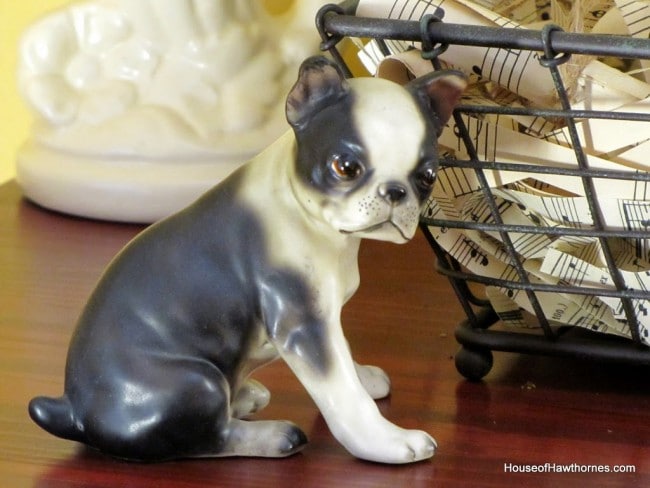 The hydrangea were cut from my Limelite hydrangea bush late this summer before they started turning all sorts of beautiful fall colors. I cut flowers off of this same bush later in the year for my chippy metal toolbox vignette.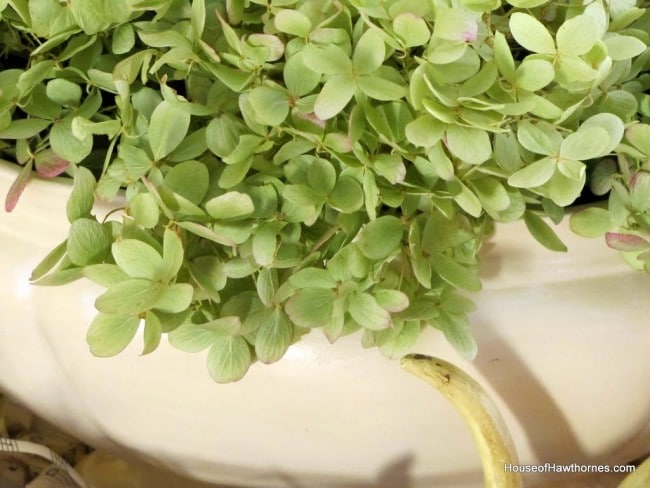 For those that aren't master gardeners like I am (not), if you cut your hydrangea when they are the perfect color for your project, they will pretty much stay that color after they are dried. It sort of freezes them in time.
And there's no real secret to drying them. I just cut them and throw them in something with no water and they dry all by themselves. It's like magic.
In this instance, I threw them in a soup tureen that I bought at a thrift store last year. So I guess you could say the soupe du jour is Hydrangea Bisque.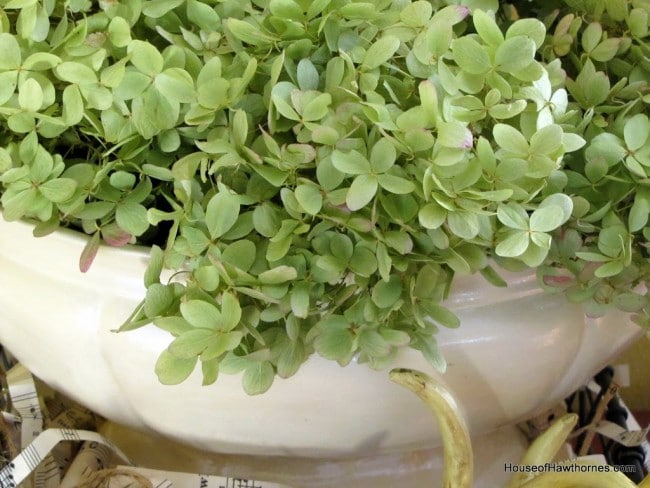 To round out the vignette, I am using these vintage Hull vases to hold mismatched silver plated silverware.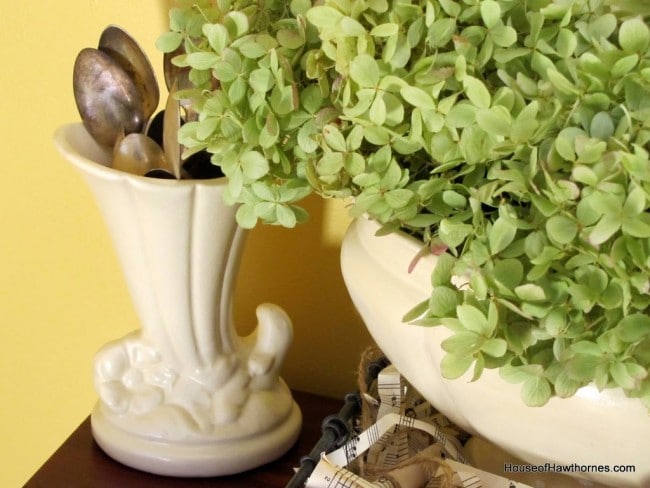 There's a soup spoon in there somewhere.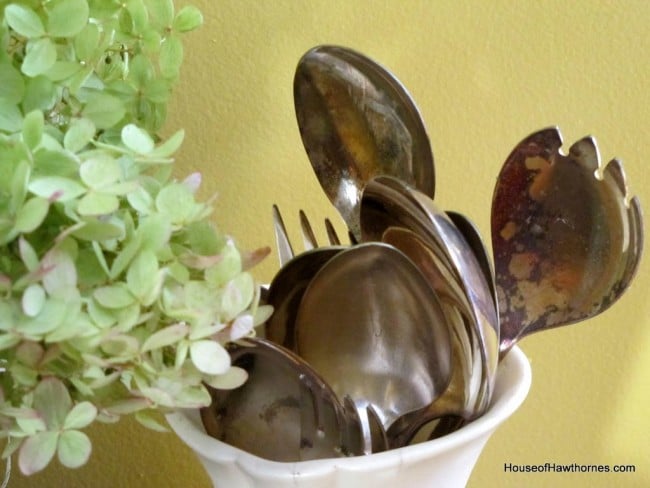 I included my antlers that I bought from the Kohl's Christmas ornament section last year. They are good to just throw around in different places for added interest. And since they are faux antlers, no tiny little plastic deer lost their lives in the process.