I've got a thing for chairs.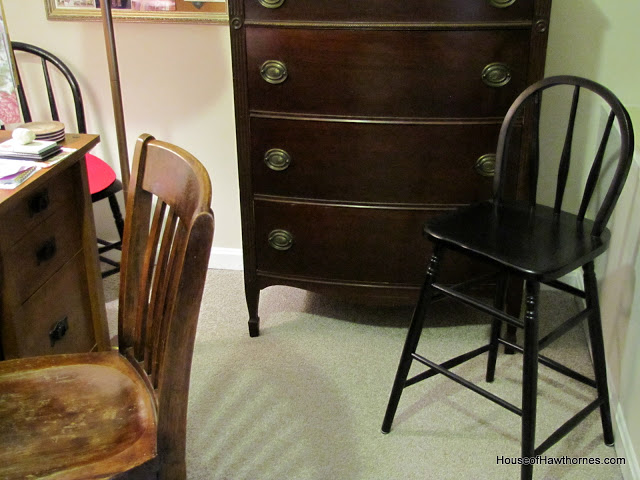 Actually a thing for chairs that you really can't sit in.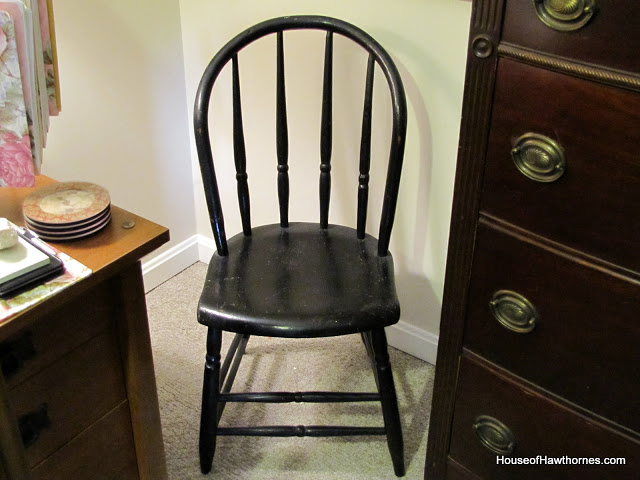 I never buy a chair knowing that is flimsy and rickety, but when I see a chair I like I rarely test it out.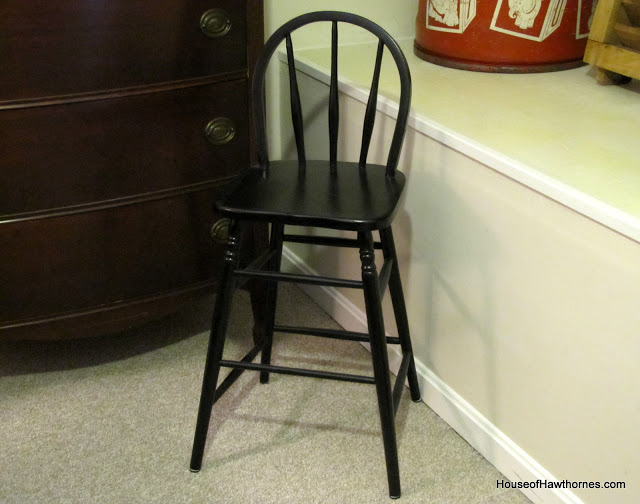 I know, wouldn't it be easy to just sit in it or check the joints to see if it were steady? Not me. I see. I admire. I buy.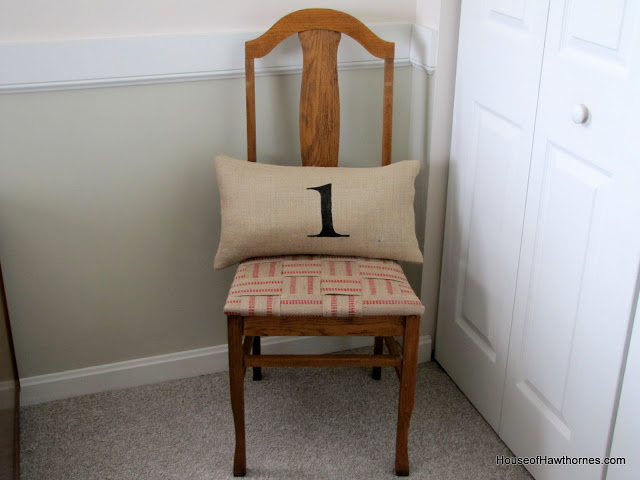 And then I get it home and my husband asks if this is one of "those" chairs.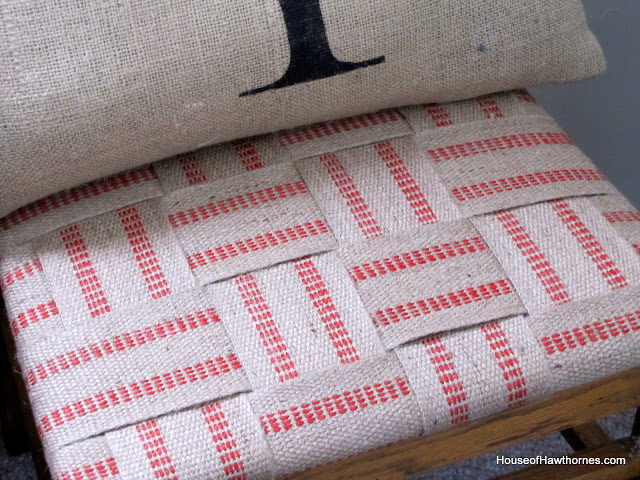 Now technically you can sit in them if you want. Just don't move. Or cross your legs. Or cough violently.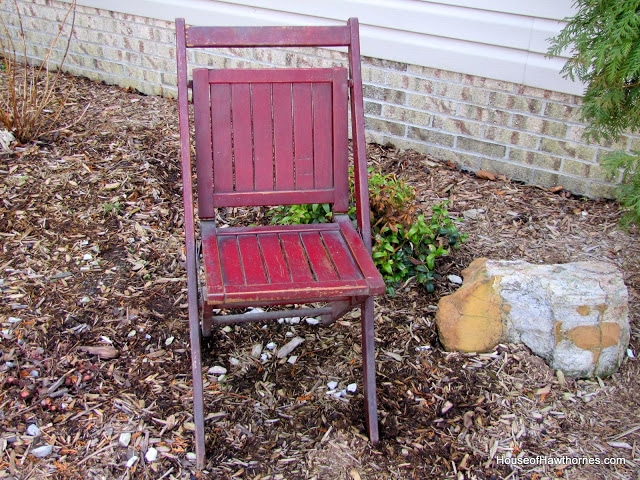 Just sit still in them and you're fine.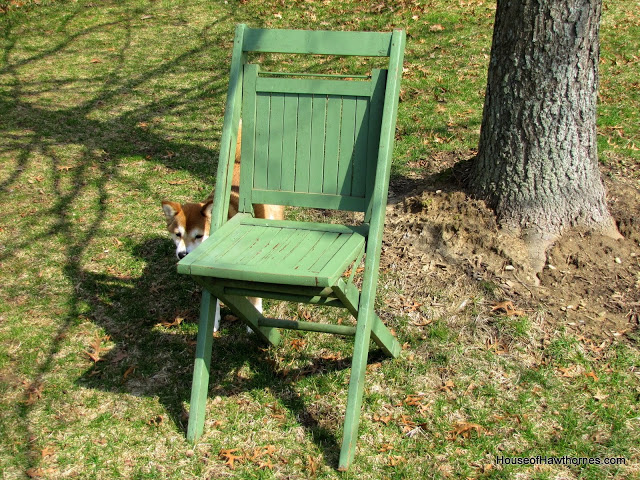 Except for this one. Sure, I could move the box o'silver.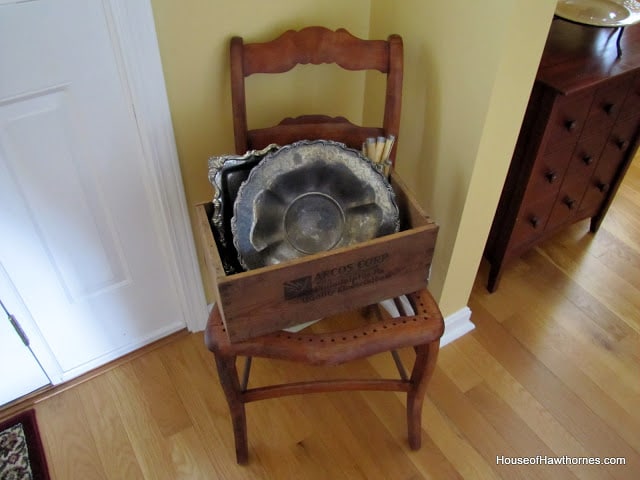 But this one has no seat. A little hard to sit in that way.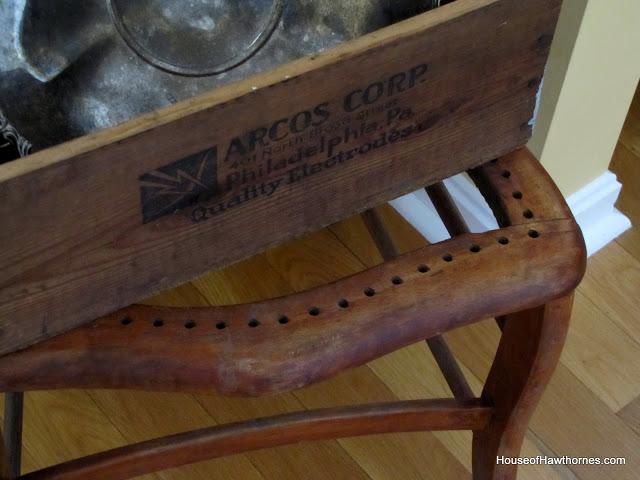 The exception would be my latest acquisition. We'll call her Black Beauty. She's really well made and could actually be used as a chair.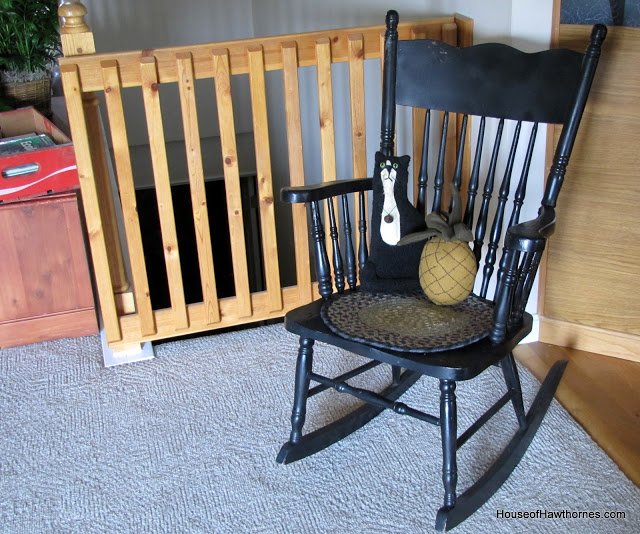 Problem is that it's a family heirloom that I recently got from my sister's house and I don't want it to get broken. So I am instituting a "you have to be under 100 pounds to sit in this chair" rule.
So, yet another chair that I won't be sitting in.