We've been busy working today. Everyone knows that swimming pools close this weekend,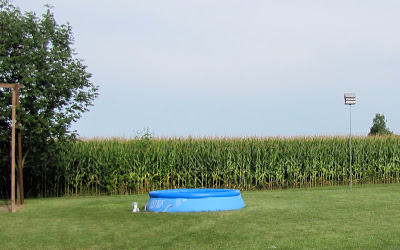 so we took down our eyesore big old rubber inflatable pool.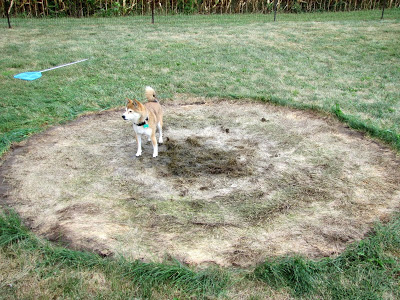 Sheba was loving this since the grass under the pool was all damp, nasty and just made for dogs to roll around in.

She tried to help with reseeding the big old crop circle the pool had left.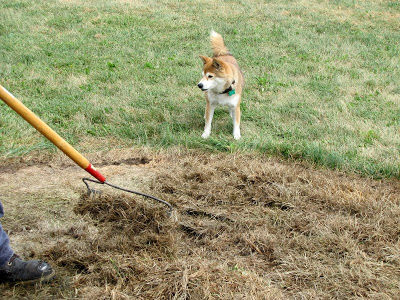 Hopefully in the next few weeks we will have grass growing in that area again.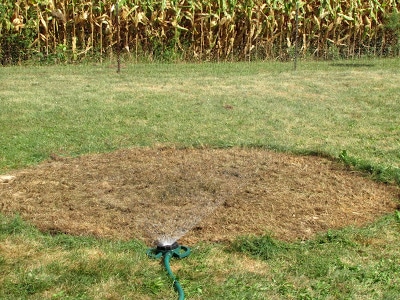 And remember my wonderful corn in the farm field adjacent to us?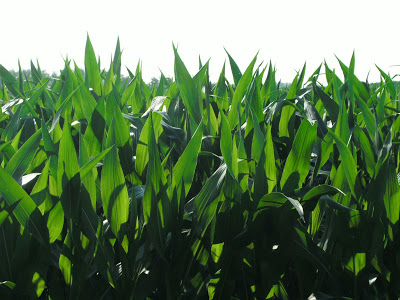 It's all dry and crunchy now.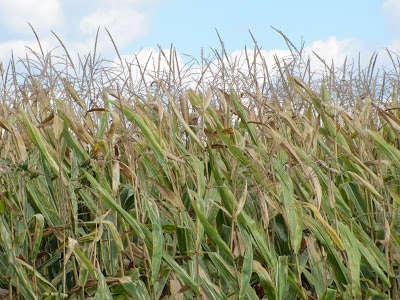 June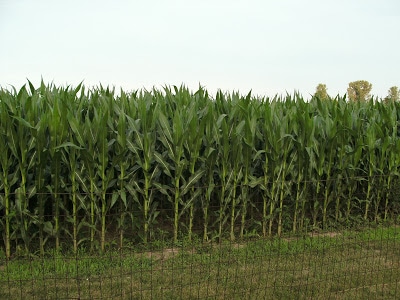 September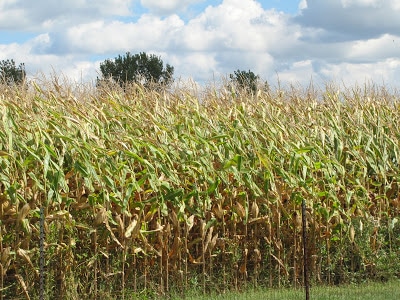 June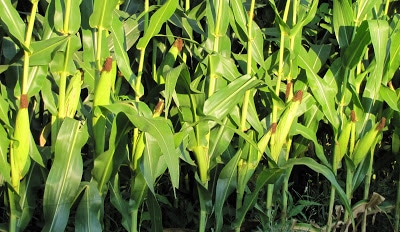 September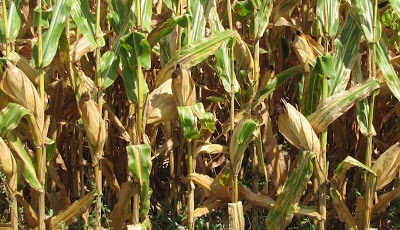 June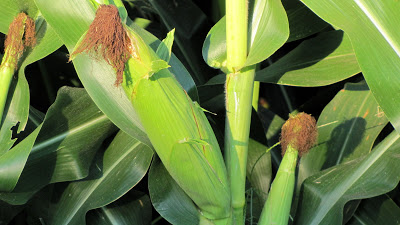 September

It's feed corn so it stays on the stalk until later in the fall when the farmer harvests it for the animals.
I also have lots of acorns on my Pin Oak.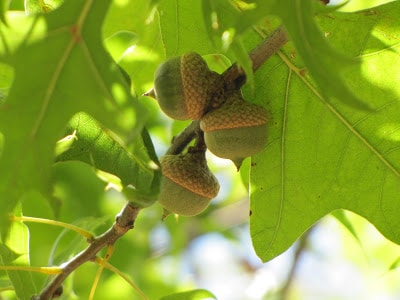 Hello, Mr. Ant. Or should I call him Adam (get it, Adam Ant).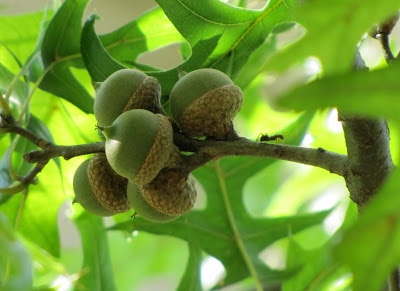 A lot have fallen on the ground already though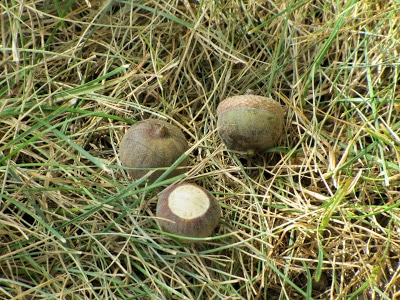 which makes walking around barefoot treacherous.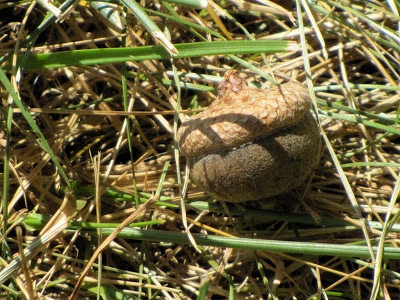 Here is my lone garage sale find this weekend.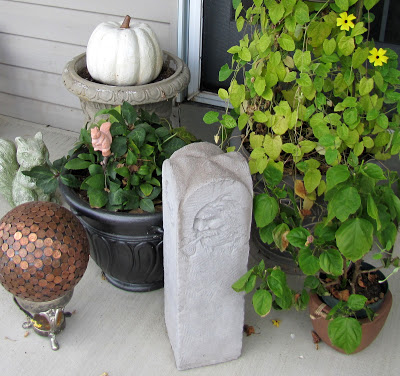 A faux pumpkin from the White Barn Candle Company that I paid 90 cents for. And who marks something 90 cents at a garage sale? I would have paid $1.00 – I wouldn't quibble over 10 cents!