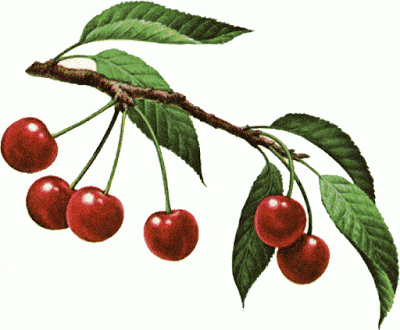 I have this little shelf unit attached to the end of my cabinets in the kitchen and it's a good place to highlight some seasonal decor. A cherry theme seemed like a festive idea for the summer.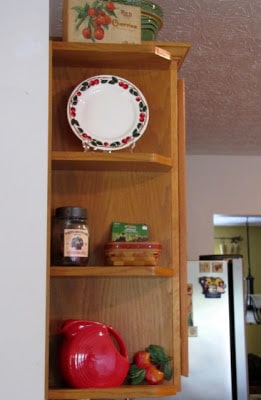 On the bottom shelf my red Fiestaware juice pitcher is placed next to my chalkware cherries. I would think they originally had other fruit to go with them, but this is the only piece of it that I ever saw at my Mom's house. I think the grapes and bananas must have been broken long ago.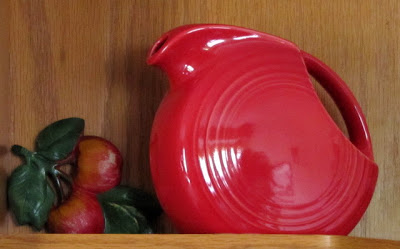 Ok, now that I'm looking at them on my computer, I am not sure they really are cherries. Maybe they are supposed to be apples. Have I been mistaken all these years? Is this display all based upon a lie?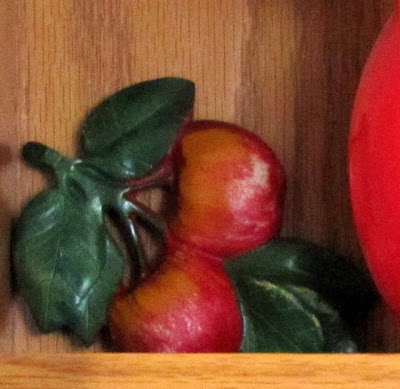 Let's all just assume they are cherries for now so I can sleep tonight!
On the next shelf I have a faux vintage cherry jar that I filled with faux cherries.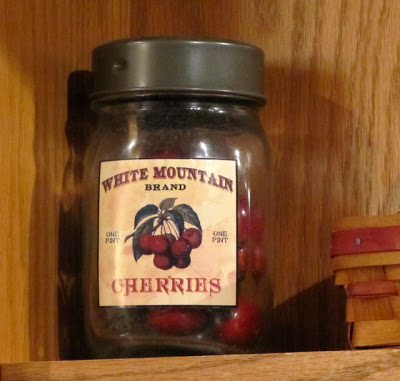 Next up is my cherry salad plate. I can't read the maker's mark on the back of the plate, but I'm pretty sure it's vintage. It has a 1940's look to it.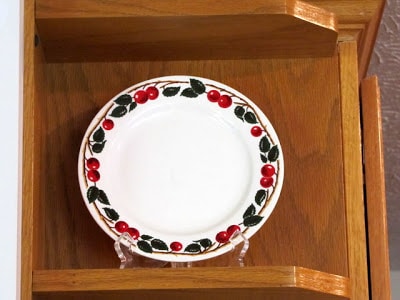 And on the top is my chocolate covered cherry box that I bought at a garage sale from a lady that had TONS of old boxes, tins, ephemera and advertising stuff. I always regret not having bought more of her stuff.