A few people have asked me what I was going to do with the vegetable baskets that I showed you in yesterday's post.
Well, since I have some green in my kitchen I thought I might redo my kitchen table with the short green one.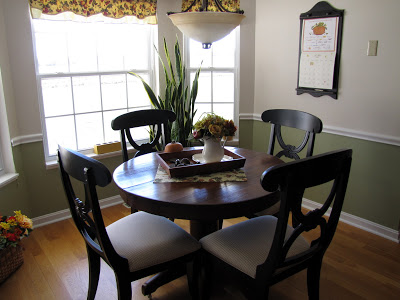 I had decorated it a few weeks ago with some ironstone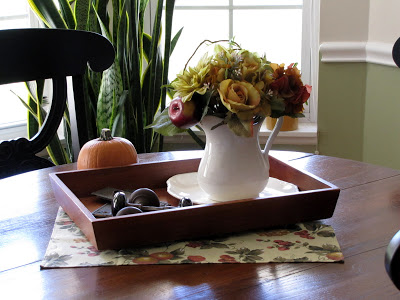 and doorknobs.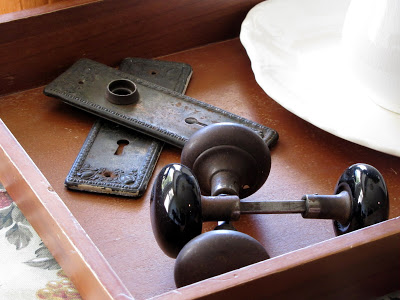 So I put a kitchen towel down as a runner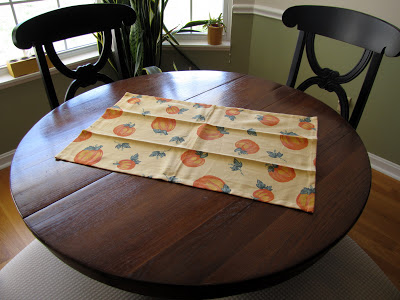 and added the squat green vegetable basket.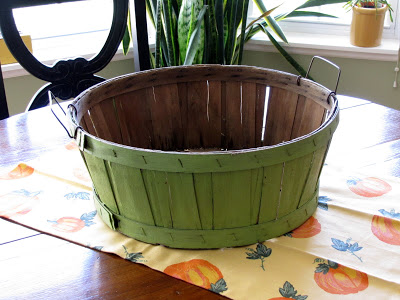 I took a Rubbermaid bowl and turned it upside down as a riser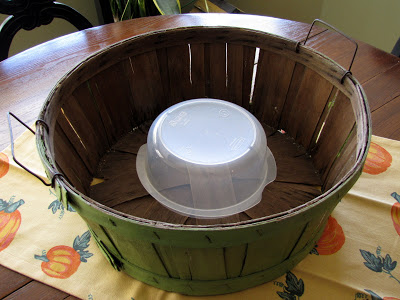 and I added this cheap leaf garland from Big Lots.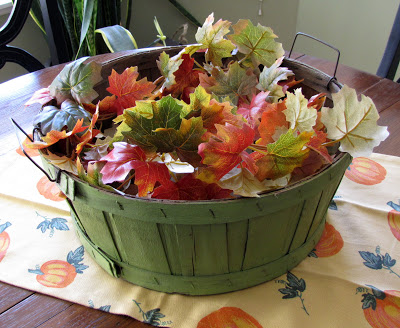 Then I put my Hobby Lobby chicken in it.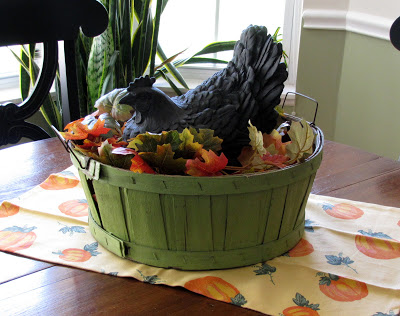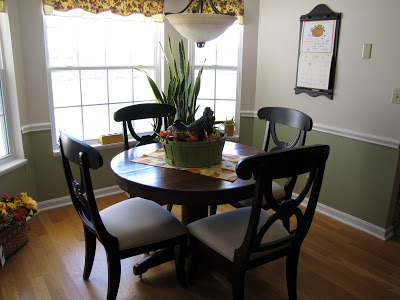 So now we have a chicken in a basket.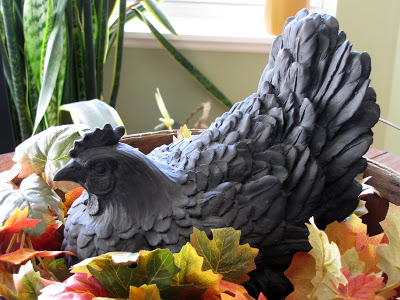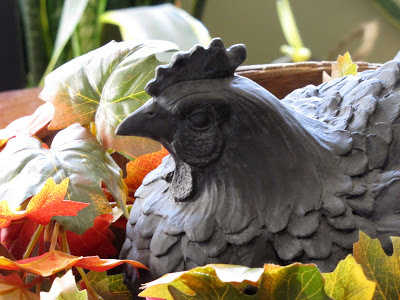 I decided that the kitchen towel used as a runner looked like, well, a kitchen towel used as a runner, so I grabbed the leaf place mats that I had in the dining room and used them instead.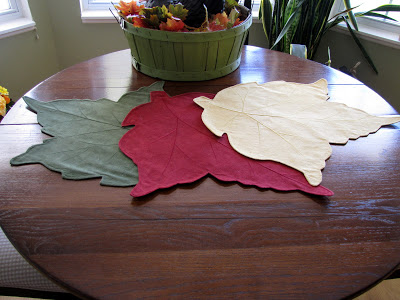 Yep, looks better now.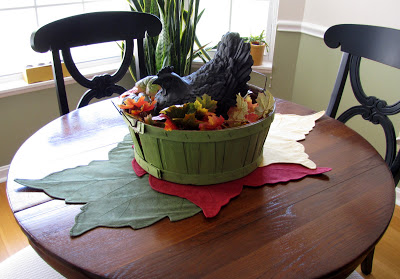 A different view of Henrietta.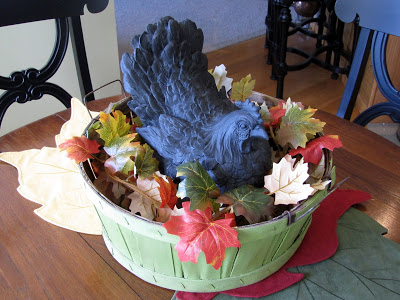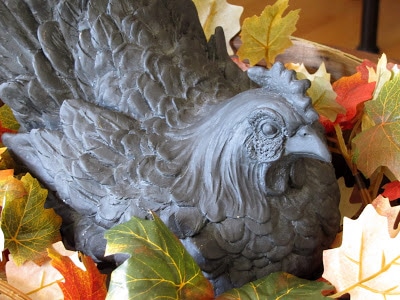 I used another of the baskets on my front porch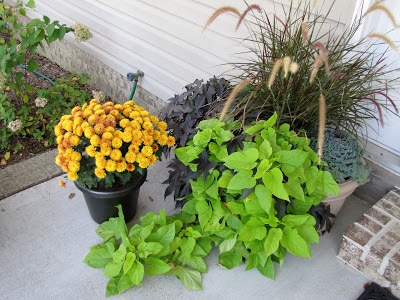 to put one of my mums in.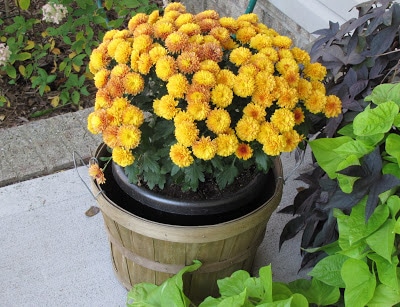 And the third may sit near my pumpkin in the front flower bed (unsuccessfully hiding my silver well water cover).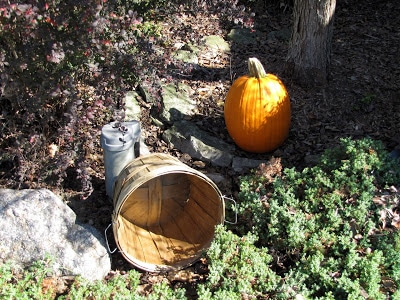 Or I may use it for apples, since I have so many of them laying around here.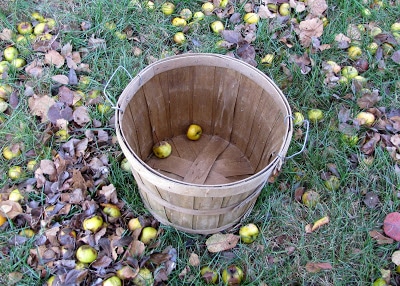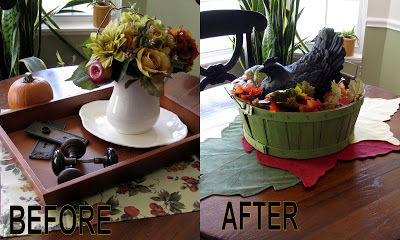 I am linking with Debbiedoo's Before & After Party.