A few weeks ago we took a family trip to Conkle's Hollow State Nature Preserve in Southeastern Ohio. It is in the Hocking Hills area and is a picturesque narrow rocky gorge with 200 foot cliffs on both sides.
There is a wheelchair accessible trail that winds through the densely shaded bottom portion of the gorge (3/4 mile) or you can hike a more hazardous trail with breathtaking views around the top of the cliffs (2.5 miles). Needless to say, we took the shorter trail going through the bottom of the gorge since I'm a baby when it comes to walking long distances.
We saw lots of moss,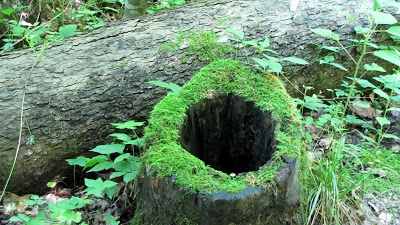 lots of trees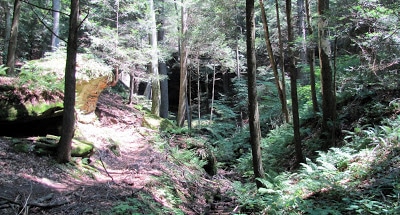 and lots of rocks.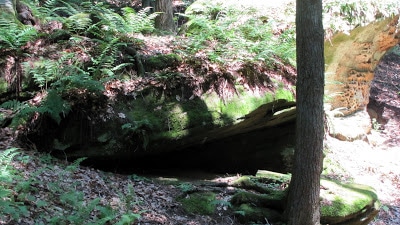 There were many, many, many ferns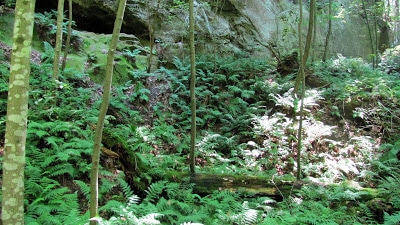 and really large boulders jutting out of the ground. They had fallen from the cliffs many years ago.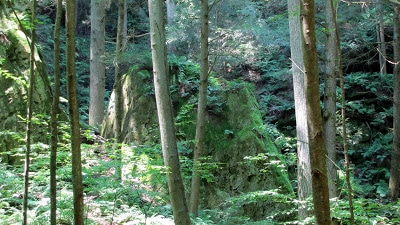 There was a light fog lifting in some areas that I desperately tried to capture with my camera.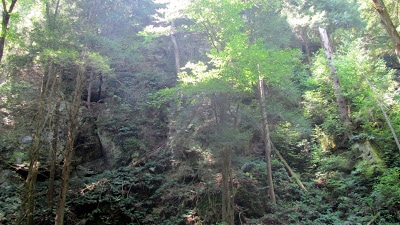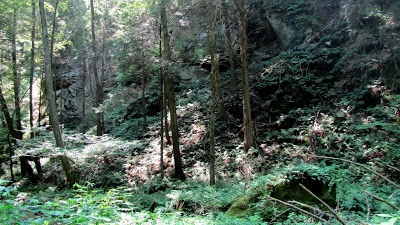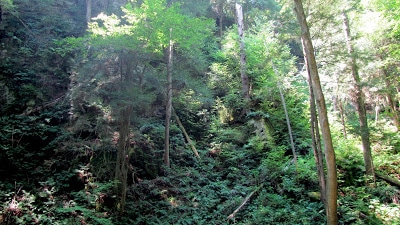 This was a little cave area with steps – wonder if someone used to call this home?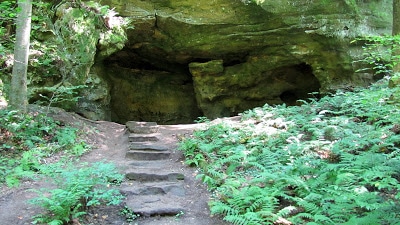 This was a tree that decided to grow out of the side of the rock and then curl up to catch some sunlight.