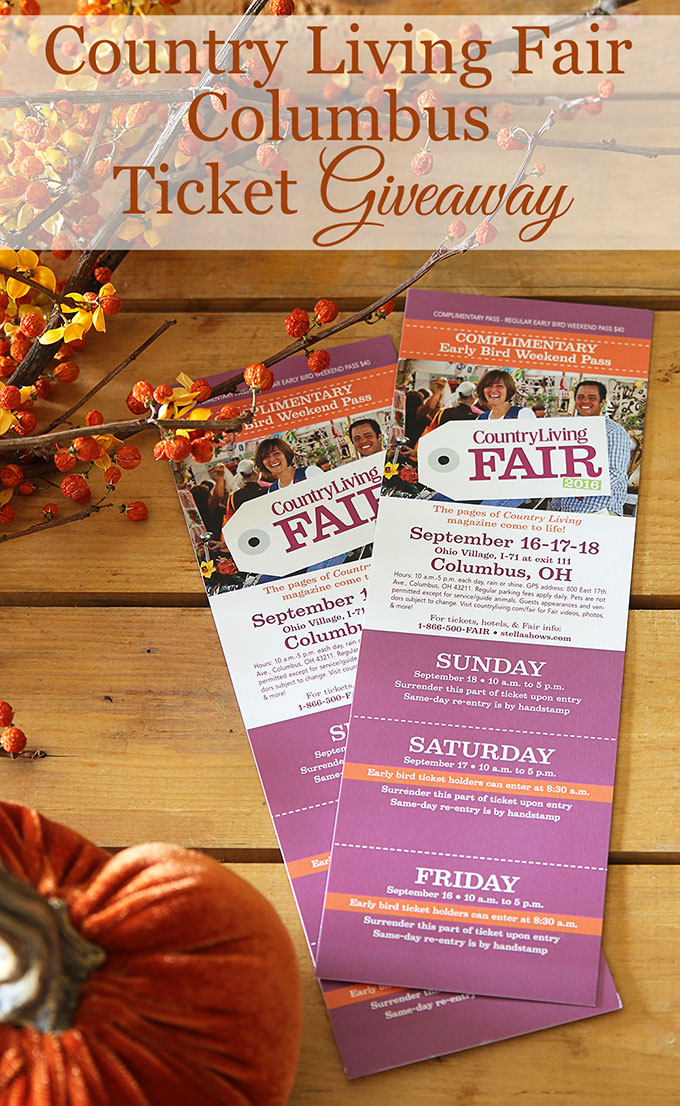 It's that time of year again. Time for the Country Living Fair to come to the great state of Ohio.
I wait all year for this show to come around and it never disappoints.

Because you see, it's more than just a shopping-fest for vintage lovers. They also have demonstrations, seminars, music, food and chances to meet celebrities. Oh, and it's a shopping-fest for vintage lovers!!!
Last year I bought this cool stuff.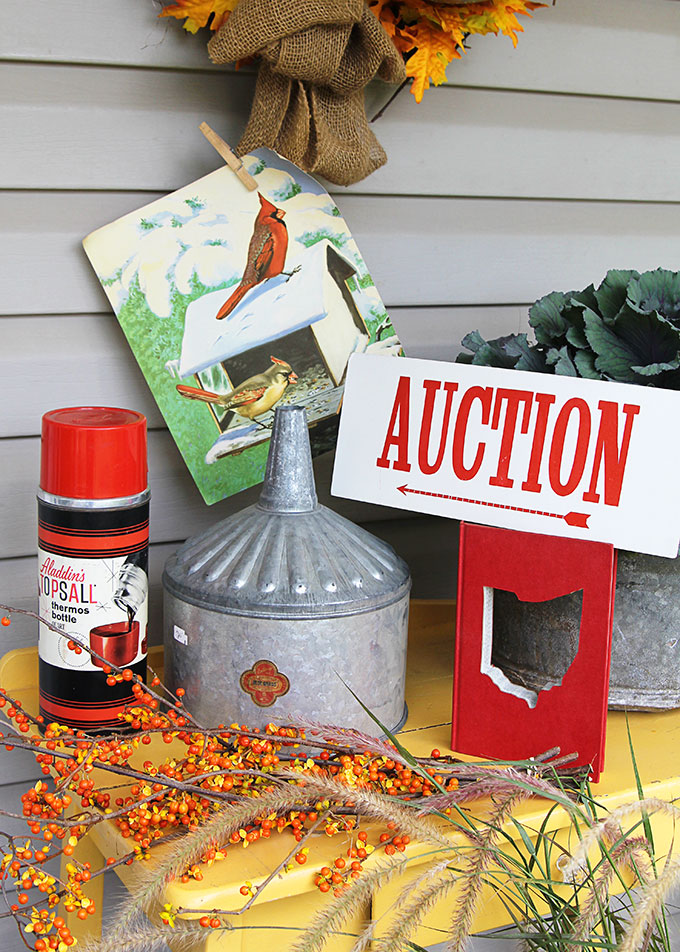 And I just noticed that the bittersweet I bought last year is the same bittersweet I used in the ticket photo. I must point that out to my husband, so he can see this is all very useful stuff!
The Deets
When:  September 16, 17 and 18, 2016
Tickets:
One day admission is $13 in advance and $16 at the door, 3-day weekend passes are available for $15 in advance and $20 at the door
An Early Bird 3-Day weekend pass is available for $40 and grants early admission on Friday and Saturday at 8:30 a.m.
Free admission for children ages 16 and under
Regular parking fees apply ($5 per car per day)
Tickets in advance can be purchased HERE
Hours:  Friday, Saturday and Sunday (September 16, 17 and 18) 10 a.m. – 5 p.m. ; gates open for early bird ticket holders at 8:30 a.m. Friday and Saturday
Location:  Held rain or shine (please let it be shine) on the grounds of the Ohio Village, 800 E. 17th Ave, Columbus, OH  43211
The Giveaway
And again this year, I am partnering up with Country Living and giving away 2 Early Bird 3-Day Weekend Passes to the fair Country Living Fair in Columbus!!!
Three exclamation points means I'm REALLY excited, btw.
If you win, you and a friend/stranger/spouse/significant other get complimentary weekend passes PLUS you get to be one of the lucky ones that gets into the fair EARLY. 1 1/2 hours earlier than the regular ticket holders and that means a whole lot of non-crowded, leisurely shopping can be done before the hoards of people descend on the fair.
To enter the giveaway leave a blog comment below and fill out the Rafflecopter form (just so we're all on the up and up here).
a Rafflecopter giveaway

Disclosure:  I received complimentary Early Bird tickets for the Country Living Fair from Stella Shows. All content and opinions are my own. I LOVE going to the Country Living Fair and would go there whether they gave me tickets or not (shh, don't tell them that). You can read my full disclosure policy here.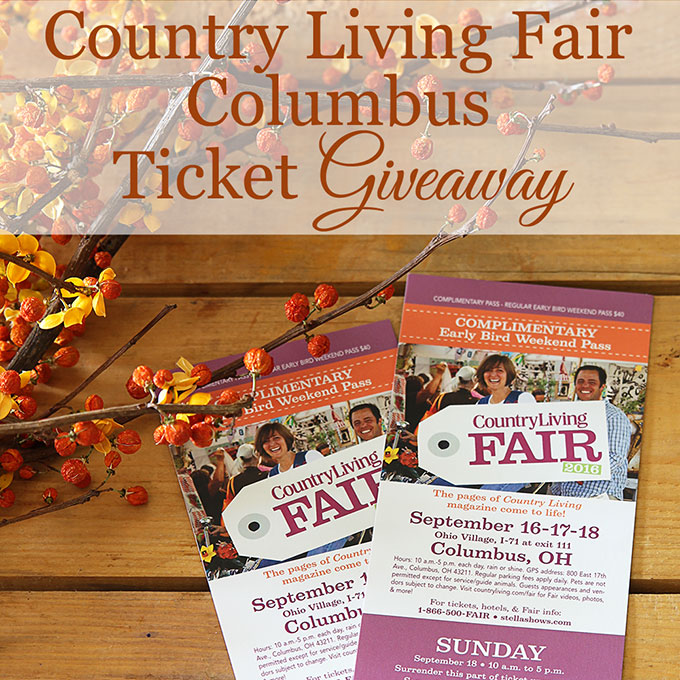 P.S. – If you go to the show please use #clfair and #clfairfinds in your social media posts (instagram, facebook, twitter, snapchat . . . ), so we can all follow along with you and your shopping finds.
P.P.S. – I promise not to stalk you at the fair! Unless you have a cool vintage thermos under your arm and then all bets are off.