Here's where my craft failure from Friday ended up.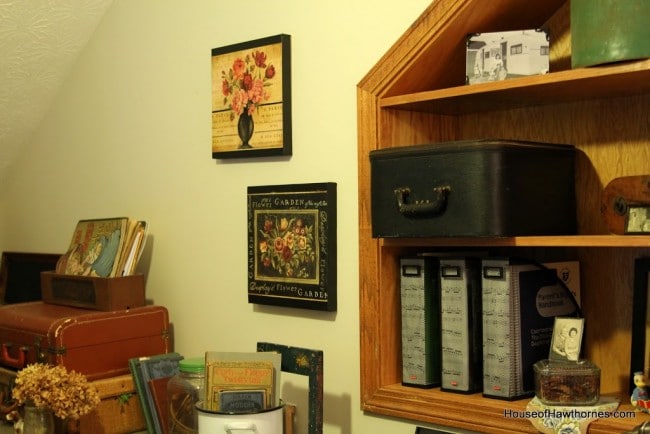 I would really love to show photos of my office some day. It's just so hard to get good shots up there, since it's a little windowless loft area above my bedroom. The light is so wonky that I have a 4 desk lamps going plus the ceiling light and it's still a little on the dark side.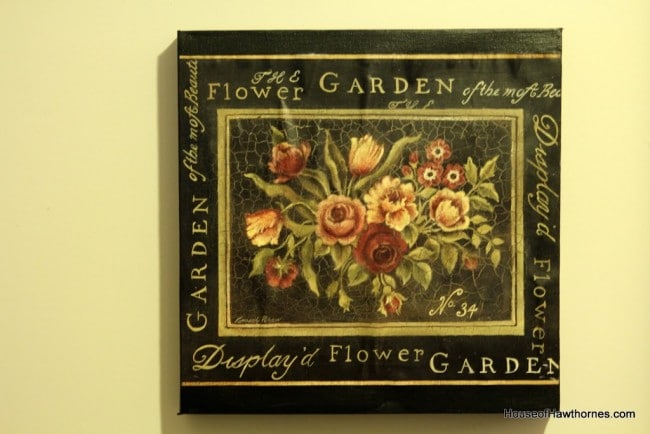 Uh, oh. I was trying to rush to take photos before the sun goes down and the Mod Podge isn't even dry yet on my second try at this project. BTW, I let this one dry out before I added the top coat and it made no difference. Still wrinkly.
Enjoy the football game tonight, if you are so inclined. I'll be watching, but since the Browns didn't make it into the game (surprise, surprise) it's more about fun and festivities rather than the game to me.