I had a weird experience at an estate sale that I went to recently. They had a huge old box of maps that they were selling individually. An older woman saw me flipping through them and was curious as to what I was going to use a 50 year old road map for. I told her I was thinking of maybe Mod Podging one to the top of a table. She just stared at me like I had three heads and quickly backed away from the crazy Mod Podge lady.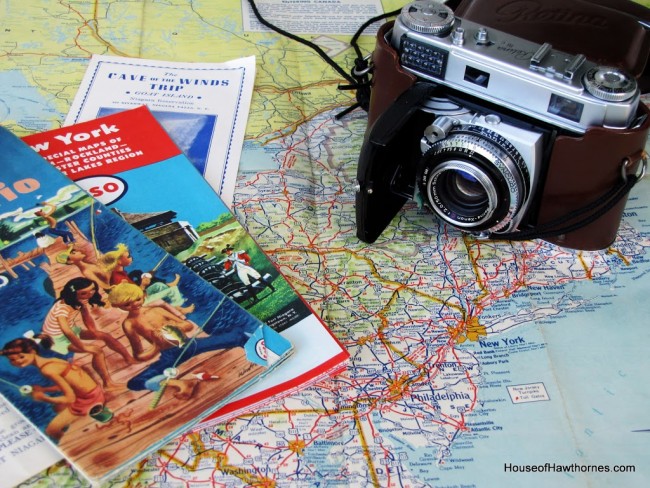 It is not the first time something like that has happened. I tried to explain chalk paint to my paint counter lady at Home Depot and I got a very strange look. And then there's the incident at Habitat Restore where the old guy at the checkout asked what in the world I needed just one solitary section of wainscoting for (a sign, BTW). "Don't you want to buy the other 50 pieces of it, lady?"
Do you guys ever find that the general public doesn't get some of the blogging decorating styles? Not that I care, but I do think it's strange that some of this stuff is so matter of fact to me, but a whole new idea for the blogging challenged.
Maybe I should have just told the estate sale lady I needed a map to find my way back home. To my computer, where I'm normal.
Linking with LaurieAnna's Vintage Home's Farmhouse Friday, Common Ground's Vintage Inspiration Friday and French Country Cottage's Feathered Nest Friday.