You might remember The Daffodil Wars from a few weeks ago. Where a certain sister who lives in sunny Oregon won the battle (not me).
Well, just to keep you updated, mine finally poked their heads out on Sunday.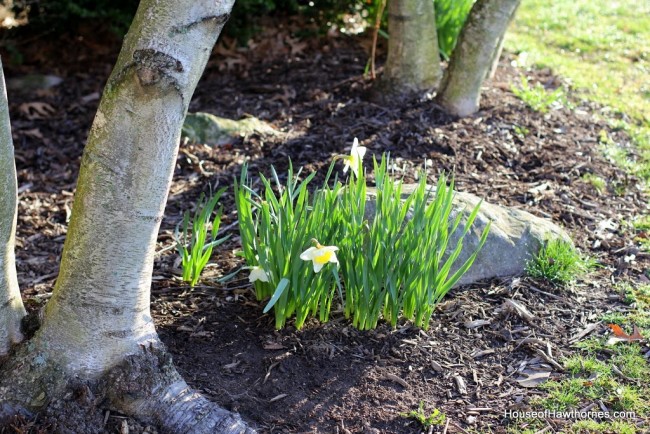 BTW, I heard it snowed in Oregon yesterday. Bummer.
High in the low 50's all week.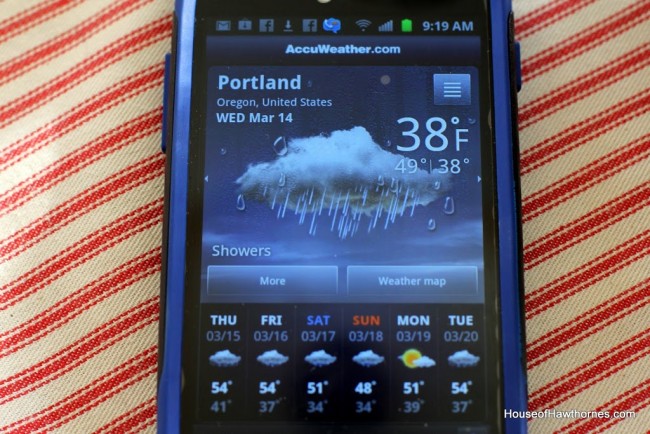 Today in Ohio it was 77 degrees and sunny. High in the mid 70's to low 80's all week.
Do you ever wonder if this unseasonably mild winter is a plot by an evil villain who is messing with the weather of the world in order to upset our ecosystem and take over the planet? Am I alone in this thought?