My sister that lives in Oregon (waves to Oregon) always has to let me know how far along her daffodils are each year. It's like a contest with us - which state is superior in the floral category. Although when I look at the map of the United States, it would appear that Ohio and Oregon are about equally as close to the equator, I guess spring comes much earlier there than here. And my sister has to constantly rub it in.
In a normal spring, her daffs are up and in bloom before mine are even an inch out of the snow covered ground.
This year, with the unseasonably mild winter, it's only mid-February and my bulbs are out of the ground a good five inches and I can see the blooms forming already. Take that Oregon!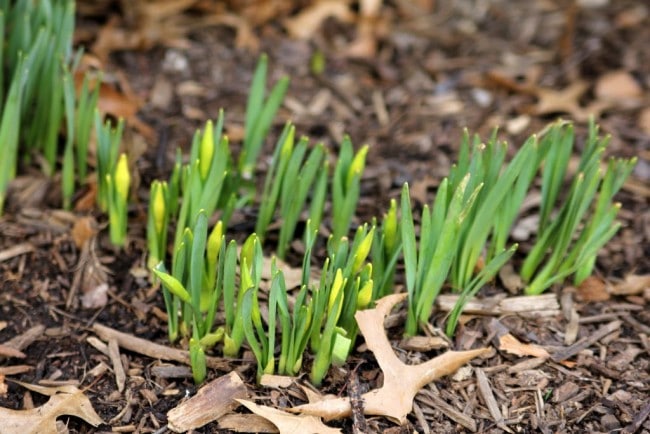 You don't suppose my sister's daffs are on the fast track this year too? That would be just too annoying.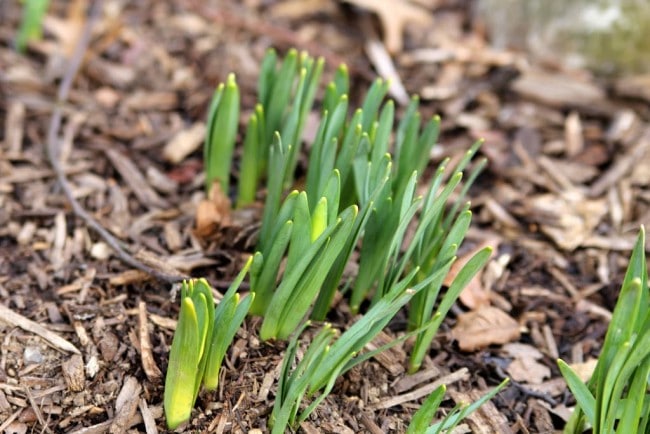 I think, if I can keep the dogs off of the daffodils, I should be able to have a fighting chance at the daffodil championships this year.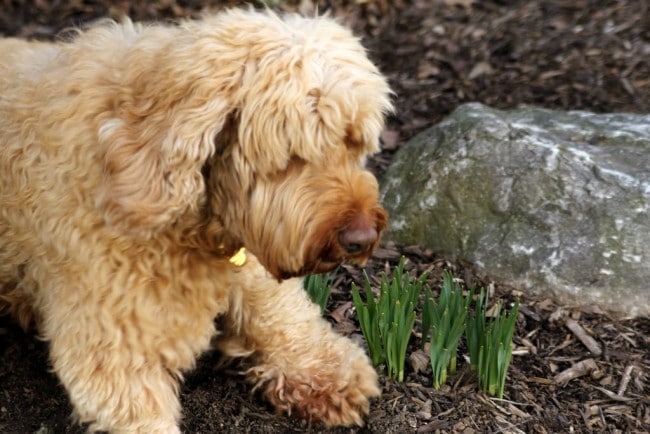 Do you have daffodils that are getting ready to bloom yet?
And would you rather live in Ohio or Oregon? Gently rolling farmland or sasquatch infested mountain ranges? BTW, all Oregon "votes" will be deleted 🙂