I was holding out on you yesterday. I found something else at the thrift store.
A cute, yet lonely china creamer. No sugar bowl or matching pieces in site.
For less than a dollar I couldn't leave it to languish on the shelf by itself, so I went ahead and bought it thinking there has to be something I can make with this. But what?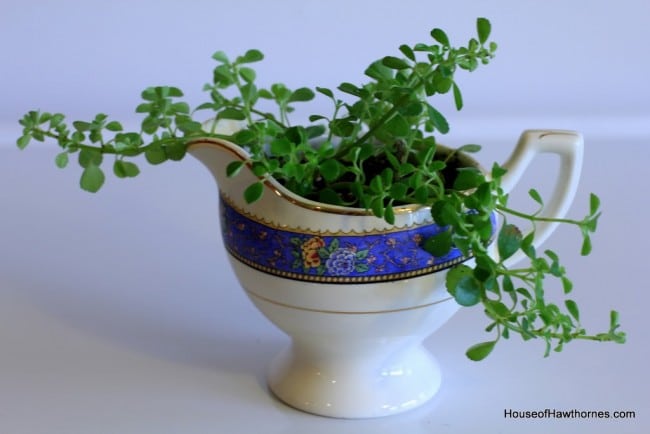 I've seen people make bird houses out of teapots on Pinterest, but this is pretty darn small for a bird to call home.
What about a planter? Not mind boggling, but still, it might be cute.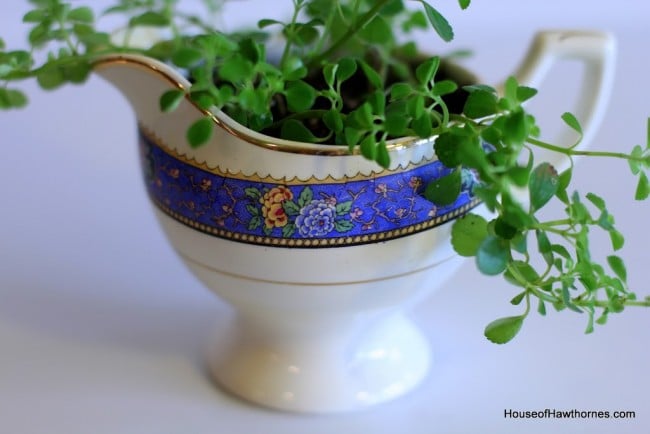 So, off I went to Wally World looking for succulents. I had seen Marcy at AntiqueChase plant some in some silver pieces and have had that tucked away in the dark recesses of my mind for a while. But alas, Wally World didn't have any succulents. That sucked! This nondescript green plant will have to do.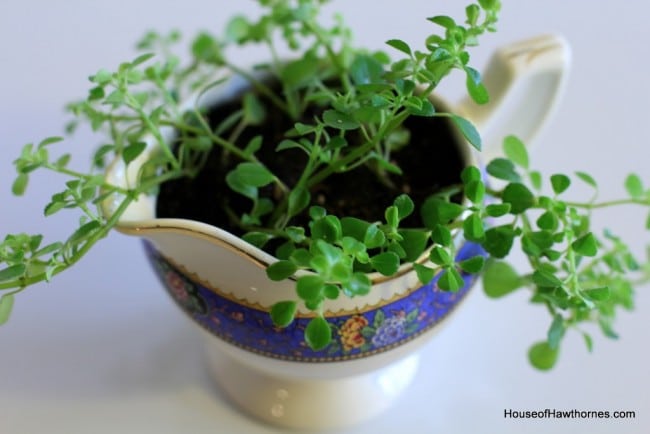 Have you seen any cool gardening projects recently? Other than my totally inspiring china planter, I mean. For all you Facebookers out there, I found a neat page on Facebook called Flea Market Gardening that is full of fun ideas and photos.
Hope you have a wonderful weekend filled with lots of great weather and tons of time for thrifting and crafting and hugging your kids! Me? I'll be cleaning and doing laundry. Unfortunately, this house doesn't clean itself.