I wanted to recap my Easter decor and show you a few things I haven't shown you yet. I'm like that, if I took photos of it you are going to have to see them sooner or later.
So as part of the recap, this is my Cadbury egg stealing chick from my Scaling Back On Easter post.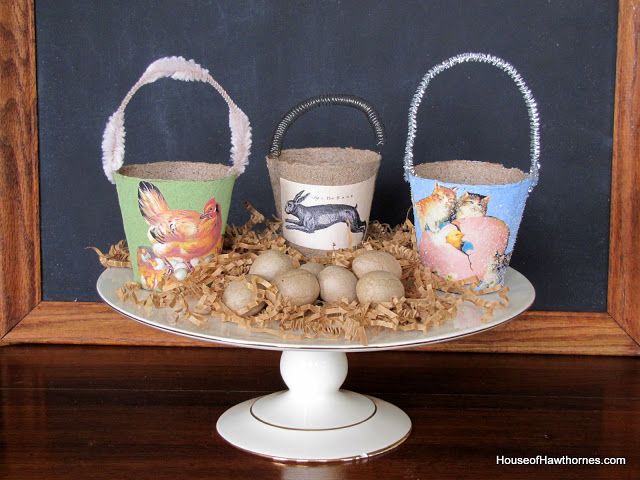 My vintage planter decor post.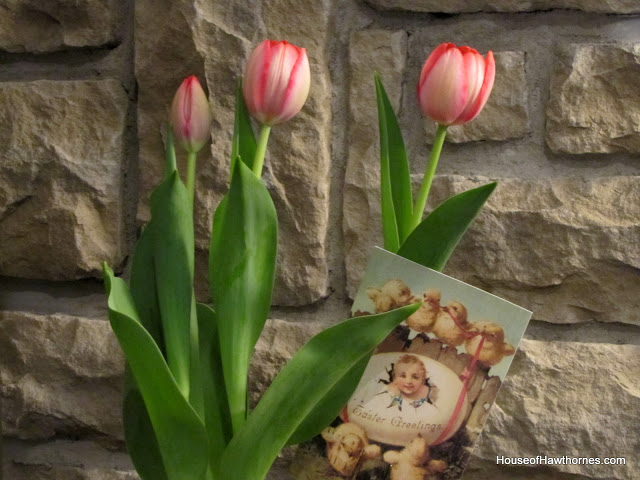 My evil eyed bunny dining room centerpiece.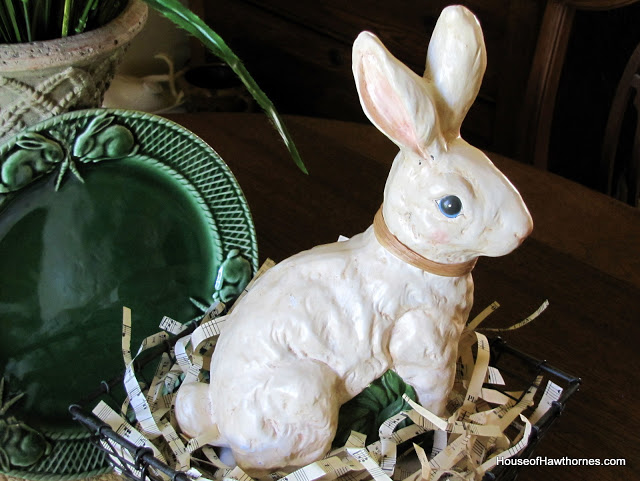 And my ever present daffodils. Just wait until my iris all bloom then you'll be equally as sick of them.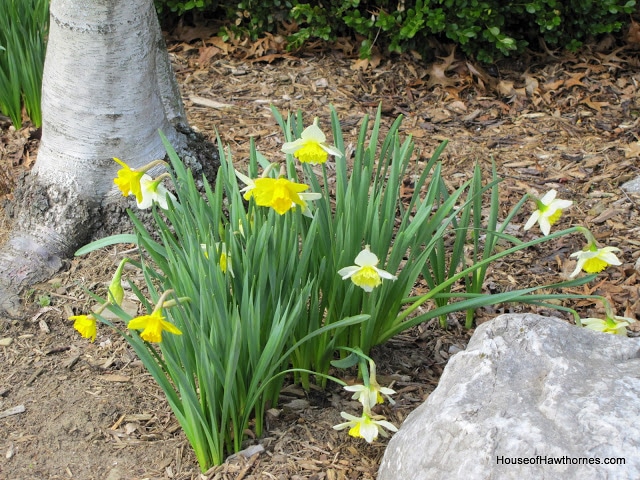 Some of the decor that I haven't shown you before are the bunny added to the coffee table vignette.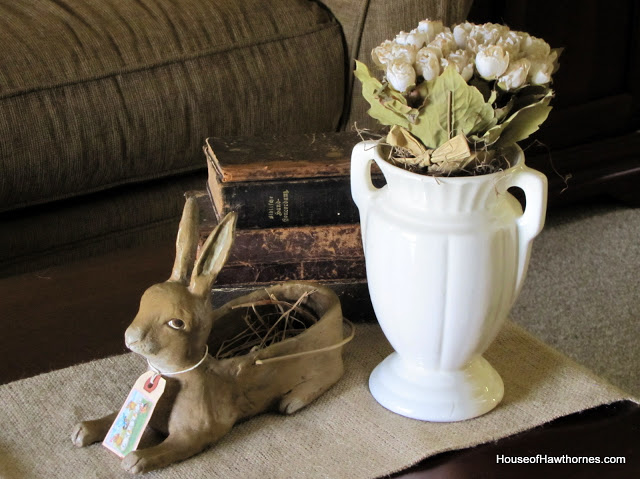 White bunny on top of the TV armoire. Yep, no flat screen in this house!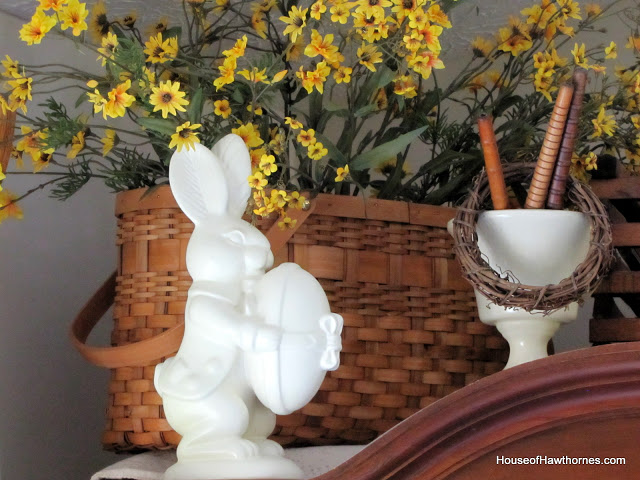 My Uncle Wiggly attempting to jump in the bowl of jelly beans.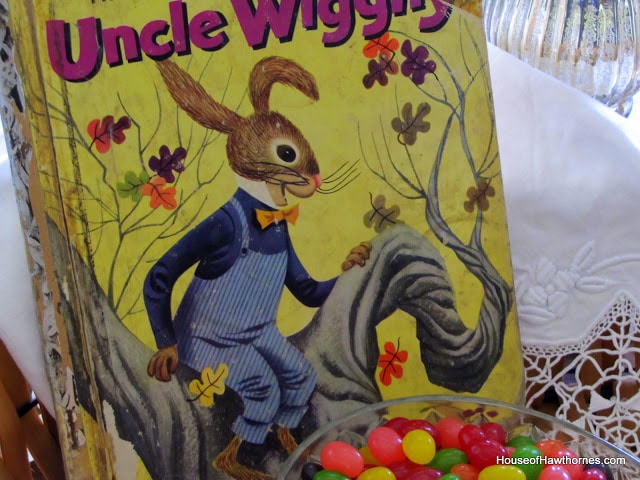 And a few pastel colored bunnies I bought at Marshall's a few years ago.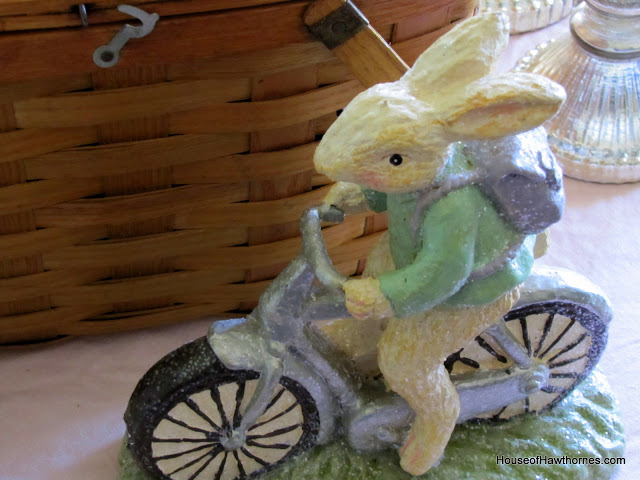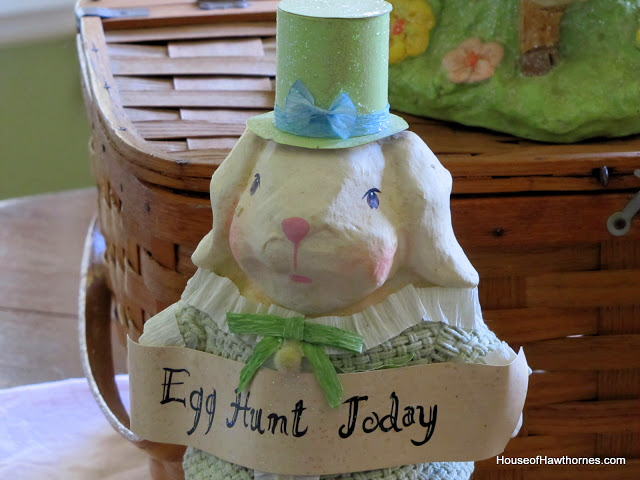 And here's a lamb to throw into the pastel flock.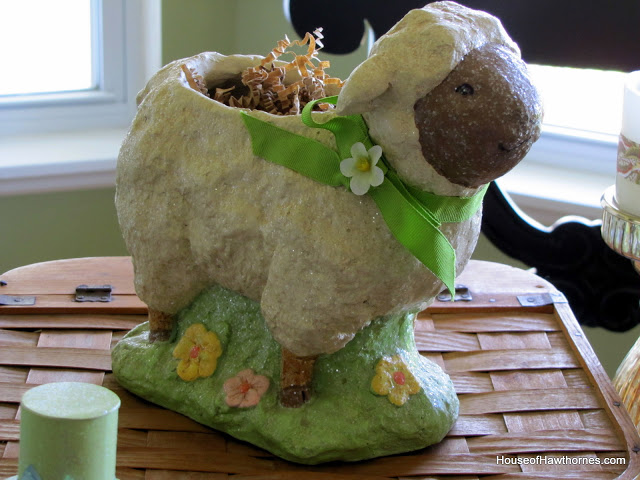 I really didn't think I had decorated very much for Easter until I looked around the house. It sort of sneaks up on you doesn't it!
Linking with Common Ground's Vintage Easter Inspiration Friday, At The Picket Fence's Inspiration Friday and Funky Junk Interiors Saturday Night Special Easter Edition.