Oh happy day, my baby birds have finally left the nest! Not sure what all the hoopla about empty nest syndrome is all about, I'm glad they have spread their wings and are on their own.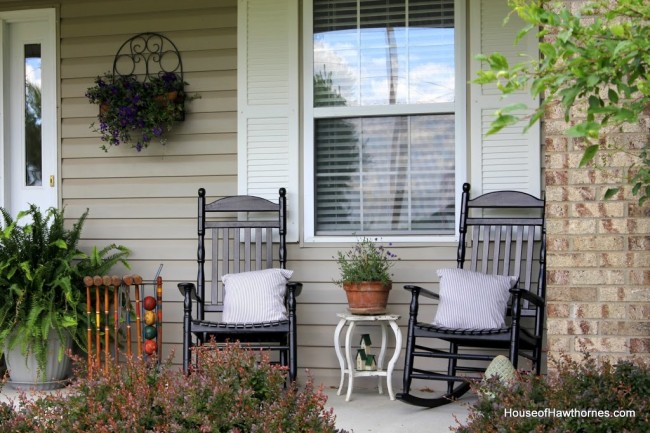 Not that I didn't love those little kids, but they had some serious bathroom issues. The last thing you want to see when you're paying the pizza guy is a nest full of poop right beside you.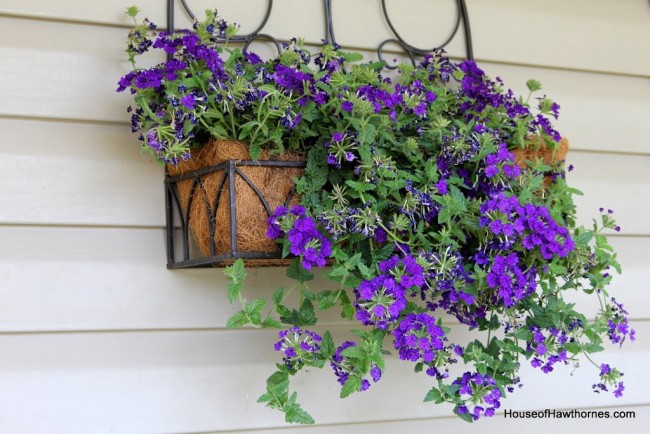 I decided against my gigantic red daisies and went with purple verbena for the planter instead.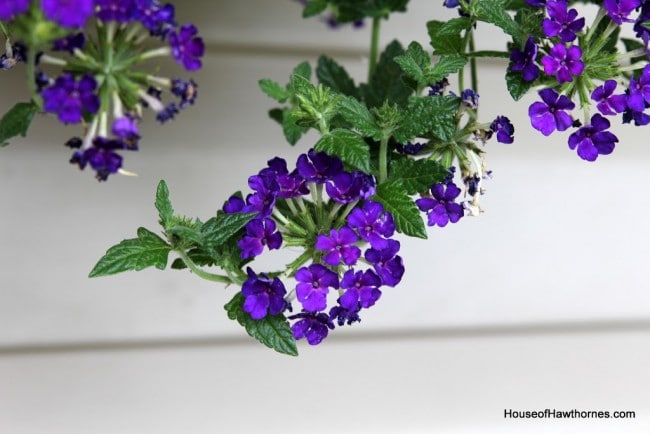 Less cartoon like.