Today is Spread The Word To End The Word day. The word that is in question is the R-word. You know, retard, retarded. Those words that make my skin crawl.
Why am I writing about this on a silly little blog about vintage decor, thrift store shopping and gardening? Why piss people off with political correctness?
You may or may not know that I have a son with disabilities. I do not talk about him a lot on this blog. Sure, I could write a whole entire blog about kids with special needs and resources for parents and all that. And there are plenty of blogs who do just that. But the truth is, that as a parent of a special needs child, there are many parts of my life that don't revolve around disabilities and this is one of them. So, I decided very early on in my blogging career that I would keep this blog lighter and brighter and have it be a place for me to focus on those other things.
Well, let's blow that plan all to heck today!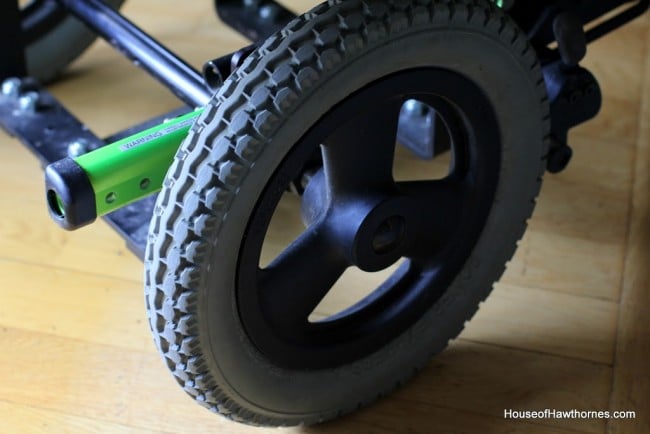 My son has cerebral palsy, visual impairments and intellectual disabilities. He maneuvers through life in a wheelchair. Years ago you would have called him mentally retarded. The government changed the terminology in all federal health and educational programs to people with intellectual disabilities some time ago. The term mentally retarded is no longer used.
Taken from the r-word website:
When they were originally introduced, the terms "mental retardation" or "mentally retarded" were medical terms with a specifically clinical connotation; however, the pejorative forms, "retard" and "retarded" have been used widely in today's society to degrade and insult people with intellectual disabilities. Additionally, when "retard" and "retarded" are used as synonyms for "dumb" or "stupid" by people without disabilities, it only reinforces painful stereotypes of people with intellectual disabilities being less valued members of humanity.
Do I hear the r-word thrown around willy-nilly? All. The. Time. Practically any time I am at Walmart I hear some kid say that word. Practically any time I am at my son's school I hear someone say that word. I even have heard members of my own family toss it around.
I feel fortunate to have grown up where I did. As a child, my next door neighbor had an intellectual disability. Other kids in the neighborhood would make fun of him. Taunt him. Basically, be mean to him. But I never did. I knew that is was not nice a nice thing to do. I honestly can't remember if my parents ever told me to not call him names or if I just inherently knew, but I grew up with first hand knowledge that you do not treat people with disabilities badly. And you do not use their disability to "diss" someone else.
They deserve your respect. My son deserves your respect. I deserve your respect.