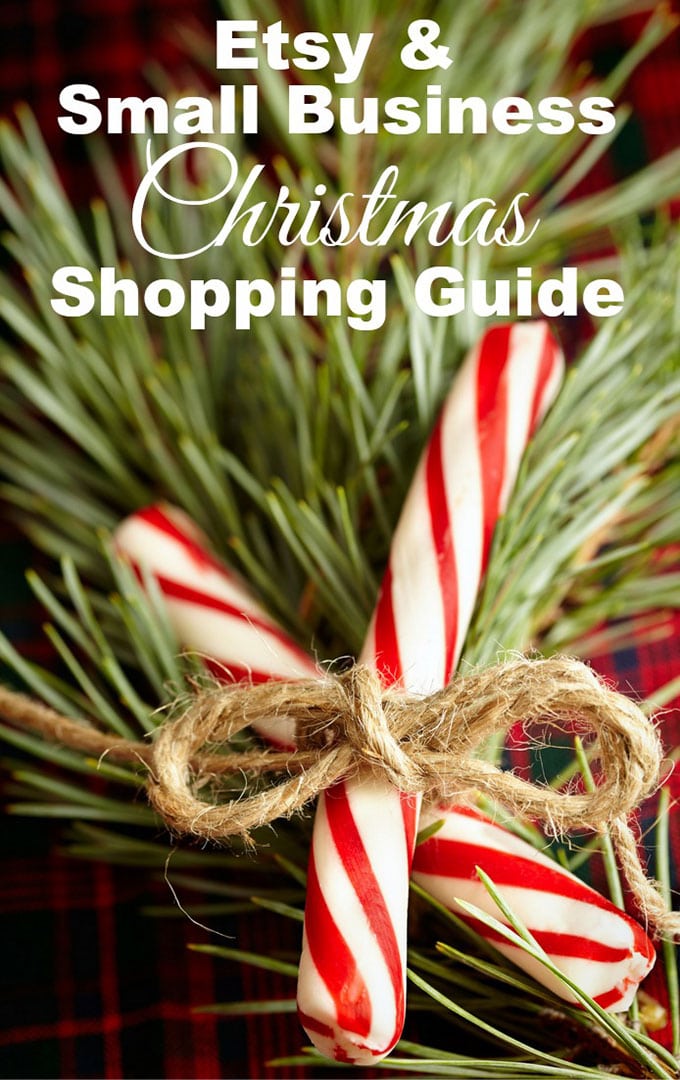 OK, OK. Before you start throwing pumpkins at me, it's TIME people!!!
If you want to get the good stuff on Etsy or Ebay or Amazon you need to start your Christmas shopping NOW. Like they say, the early bird gets the mint-condition vintage Napco Christmas head vase.
So let's get going here.

Oh, wait a minute. This post would have been 4 miles long if I would have listed every single person's online shop here that I want to buy something from. But I wanted to give all my readers and fellow bloggers who have shops a chance to get on my Etsy And Small Business Christmas Shopping Guide, so . . .
If you are a online shop owner and sell Christmas related items or items that could be bought as Christmas presents, please feel free to link up in the link party below.
The more the merrier. I would love for this to become a quick and easy resource guide for small business online Christmas shopping.
(This post contains some affiliate links for your convenience. You can read my full disclosure policy here.)
To wet your appetite, here are a few fun things I found on Etsy to help you decorate for the holidays. Since I normally start the shopping season off by buying gifts for myself first (priorities?):
Ann from Goat Cart has a TON of cool retro Christmas stuff.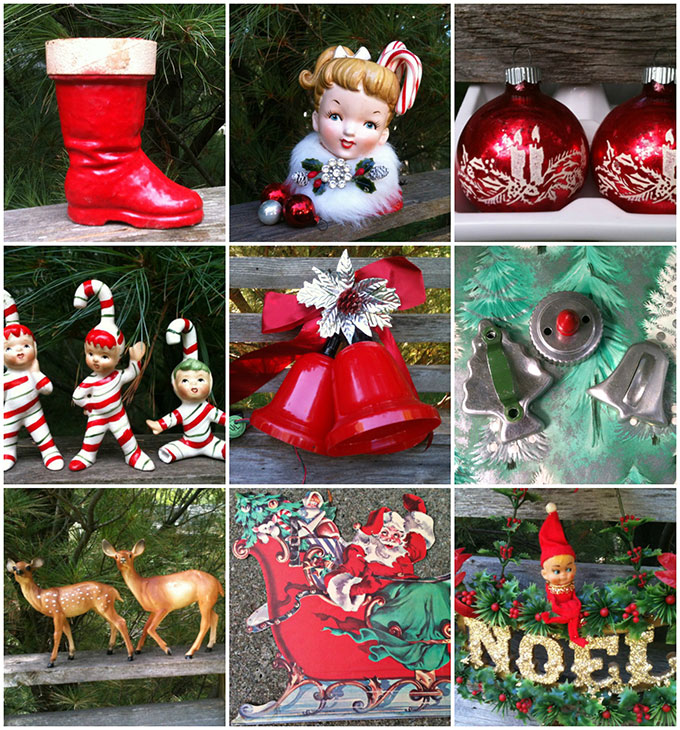 These hand-illustrated and hand-printed cards from Flakes Paperie are amazing! And the fact that one of their cards used a Thermos was not lost on me! They have lots more designs available.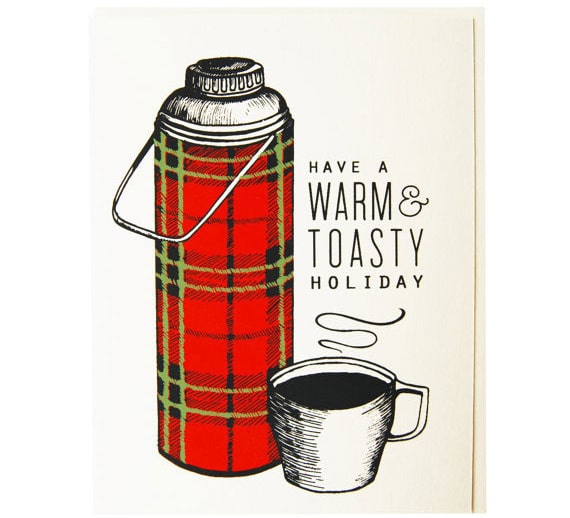 Or if you like more of a retro look for your banners Raw Bone Studio makes some pretty cute vintage image banners like this Knee Hugger Elf one! I've found that you're either a knee hugger girl or not, there's no in-between with these happy little guys.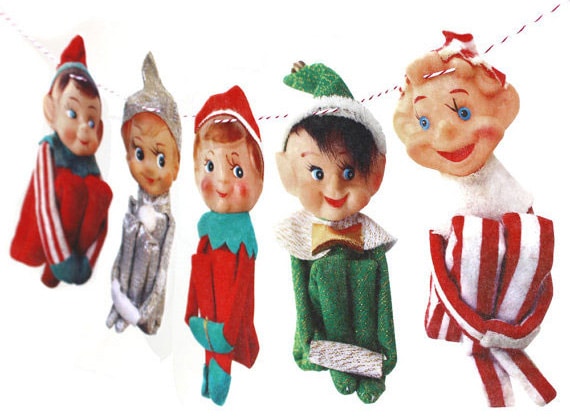 It's Written In Vinyl can make your front door pretty this season with this Merry Christmas sign. They just stick on your door and then come back off after the holidays are over. And the best part is they are CHEAP – don't quote me, but I think they're something like $5!!!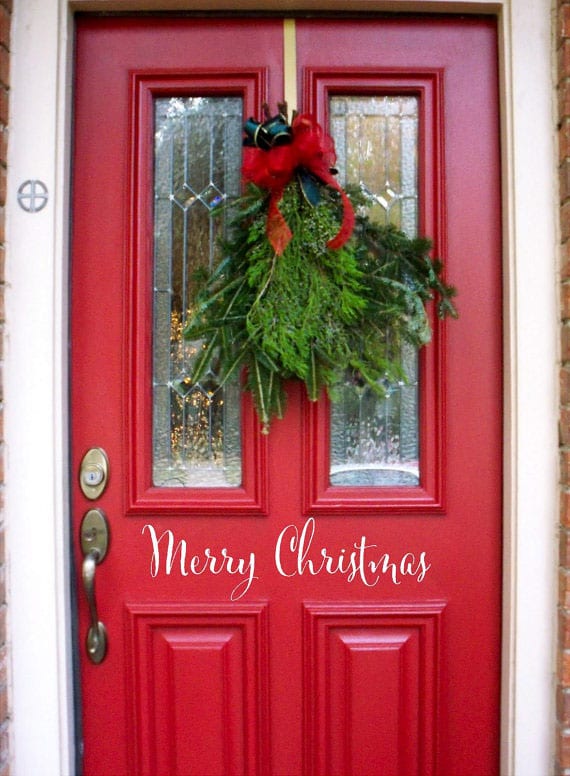 OK shop owners, now it's your turn.
One link per shop.
Any Etsy, Ebay, Amazon or private small business online shop can link up. I just ask that you either sell Christmas decor items or items that can be bought as gifts (vintage, new or handmade).
If it were me, I would put the url of your shop on the first line and upload a photo of something you typically sell. I think everyone understands that the exact item may no longer be available, but it will give people an idea of the type of things you sell. The other thought is you could put your logo as the photo???
Etsy And Small Business Christmas Shopping Guide:
Some of my past Christmas Gift Guides are on my newly created (complete with vintage choir boy candle who may or may not have been singing a Nicki Minaj song prior to this photo) Gift Guides For Holiday Shopping page.