OK, OK. Before you start throwing pumpkins at me, it's TIME people!!!
If you want to get the good stuff on Etsy or Ebay or Amazon you need to start your Christmas shopping NOW. Like they say, the early bird gets the mint-condition vintage Napco Christmas head vase.
So let's get going here.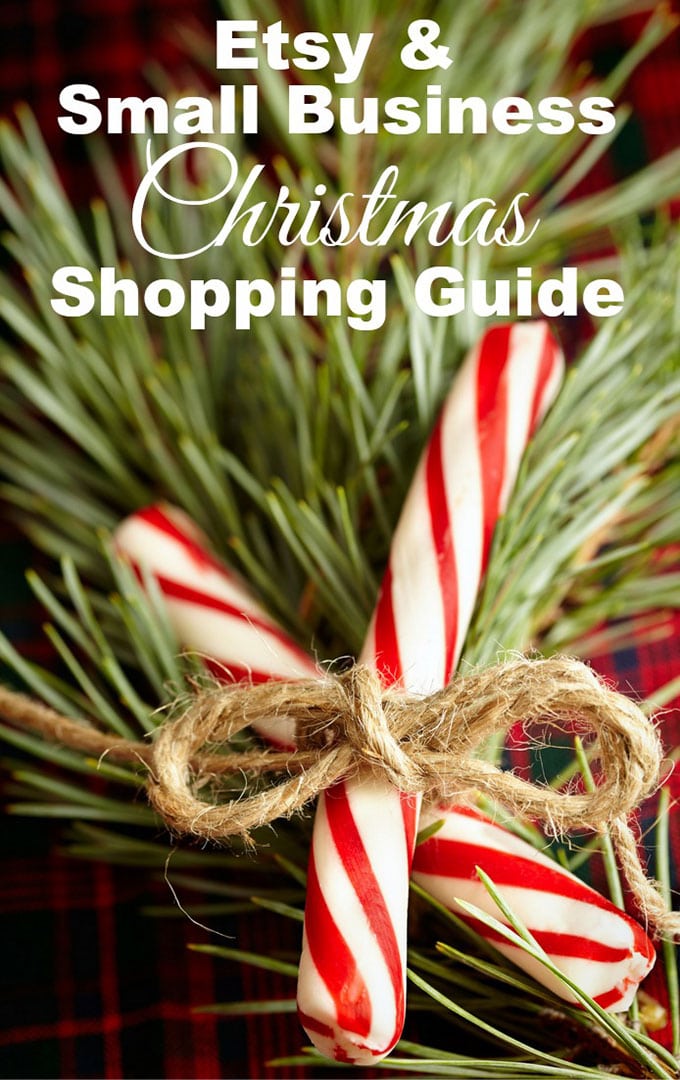 (This post contains some affiliate links for your convenience. You can read my full disclosure policy here.)
To wet your appetite, here are a few fun things I found on Etsy to help you decorate for the holidays. Since I normally start the shopping season off by buying gifts for myself first (priorities?):
Ann from Goat Cart has a TON of cool retro Christmas stuff.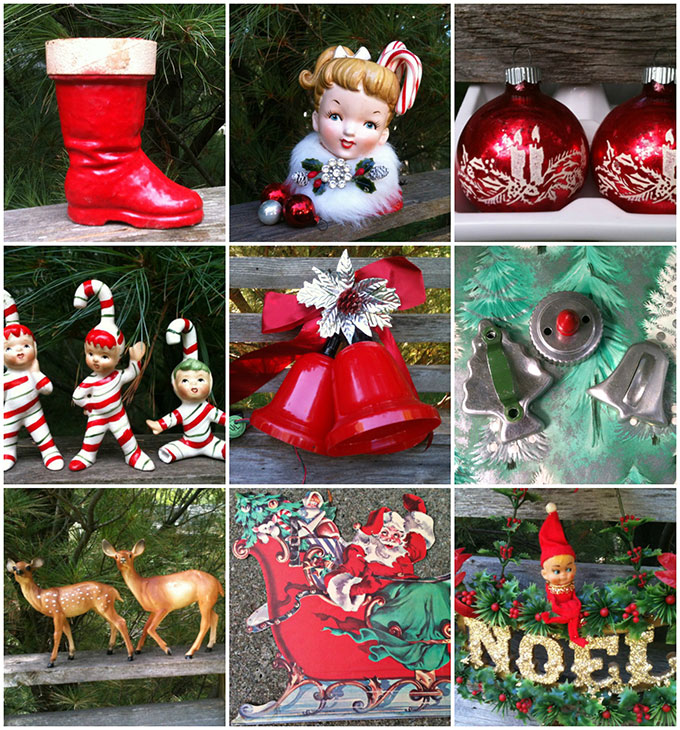 These hand-illustrated and hand-printed cards from Flakes Paperie are amazing! And the fact that one of their cards used a Thermos was not lost on me! They have lots more designs available.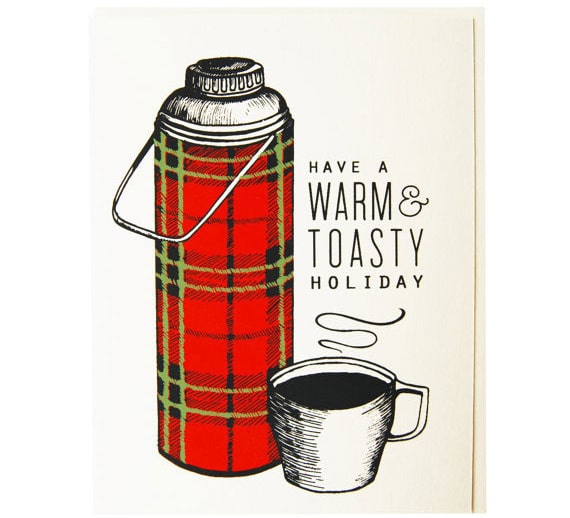 Or if you like more of a retro look for your banners Raw Bone Studio makes some pretty cute vintage image banners like this Knee Hugger Elf one! I've found that you're either a knee hugger girl or not, there's no in-between with these happy little guys.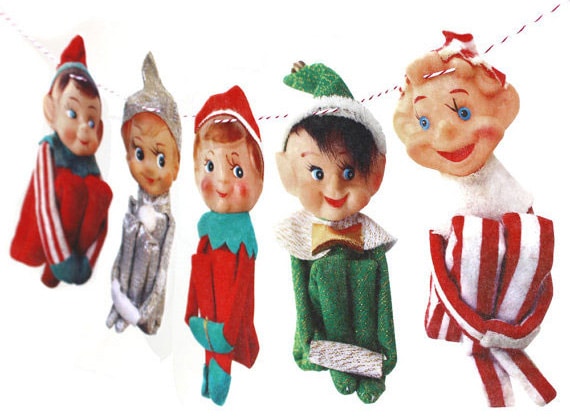 It's Written In Vinyl can make your front door pretty this season with this Merry Christmas sign. They just stick on your door and then come back off after the holidays are over. And the best part is they are CHEAP - don't quote me, but I think they're something like $5!!!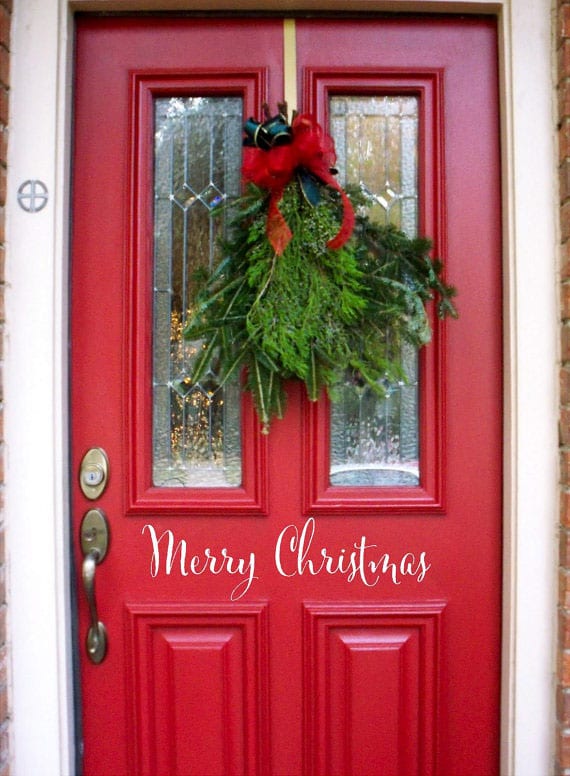 Winged World makes the ultimate upcycle here. She takes old library card catalog cards and hand paints scenes on them.
Wait for it . . . with a theme from the book!!!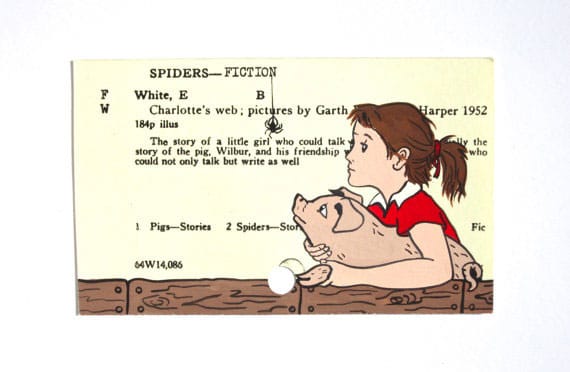 Library Card Catalog Card via Winged World
You knew I wouldn't be able to make it through a post with a Thermos making an appearance -
Oh, Little Rabbit
has the most adorable reusable cotton lunch bags.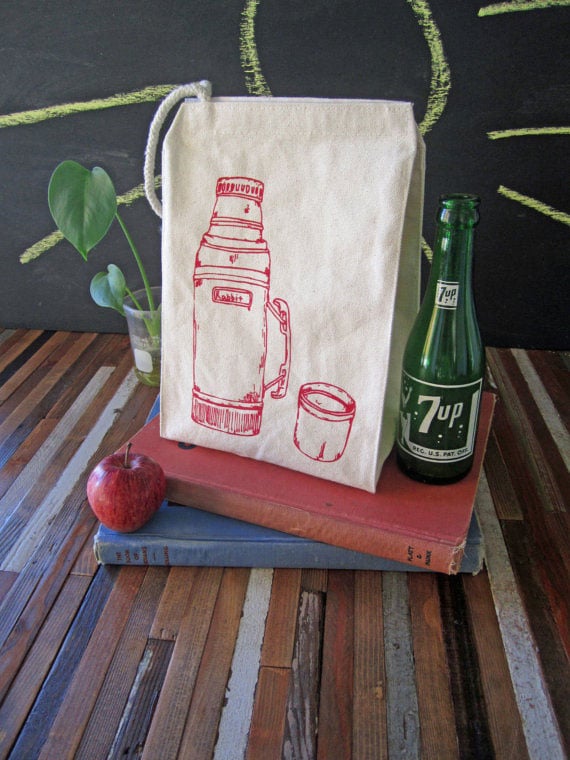 Thermos Lunch Bag via Oh, Little Rabbit
Some of my past Christmas Gift Guides are on my newly created (complete with vintage choir boy candle who may or may not have been singing a Nicki Minaj song prior to this photo)
Gift Guides For Holiday Shopping
page.