My neighbor from when I was a kid always had a huge compost pile. Back then you didn't call them compost piles though. It was just basically the garbage area. You put food scraps and yard waste in that pile and then you burnt the rest of the stuff in a big old 55 gallon barrel.
It was well after I went to college that we finally got trash pick up in my hometown. BTW, it was about that same time that you had to start dialing all 7 digits for a phone number. Prior to that you could just dial the last four digits if calling locally. Did I mention it wasn't a large town?
Well, last year we decided to go semi-green (let's call it chartreuse) and start a compost pile of our own. My husband researched it to no end. He had to know the scientific details of how much Carbon vs how much Nitrogen you need and many other useless facts about the biology of composting.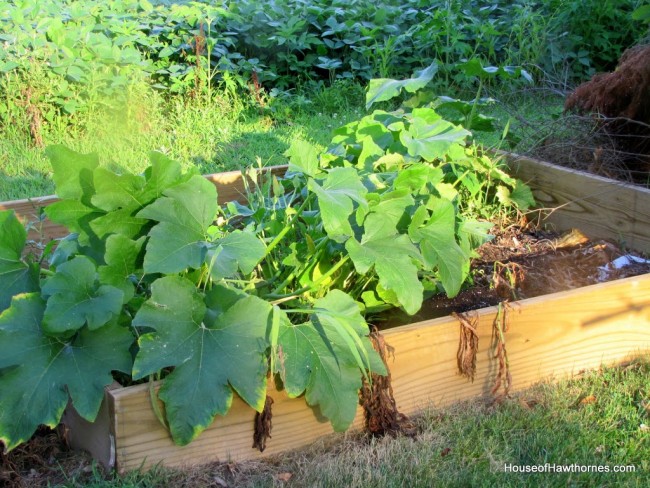 You throw stuff in the pile. It rots. What else is there to know?
Well, surprise! I guess we must have thrown some pumpkins away in the compost pile last fall, because we have a pumpkin patch growing there now.

And that was not a quick connection that was made in my mind.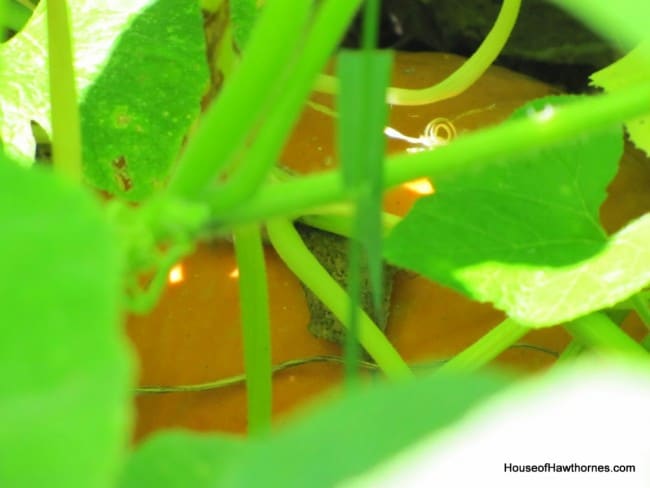 Believe me, for a few days I thought it was the immaculate conception of the pumpkin world until that same husband pointed out it was more likely connected to last year's pumpkins.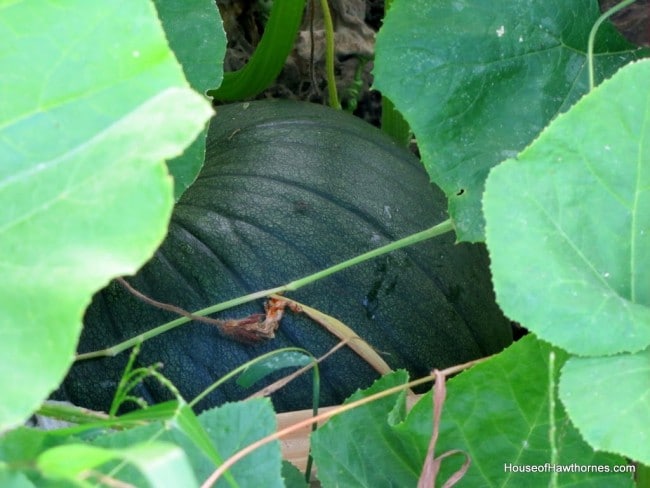 Must have learned that in his composting research.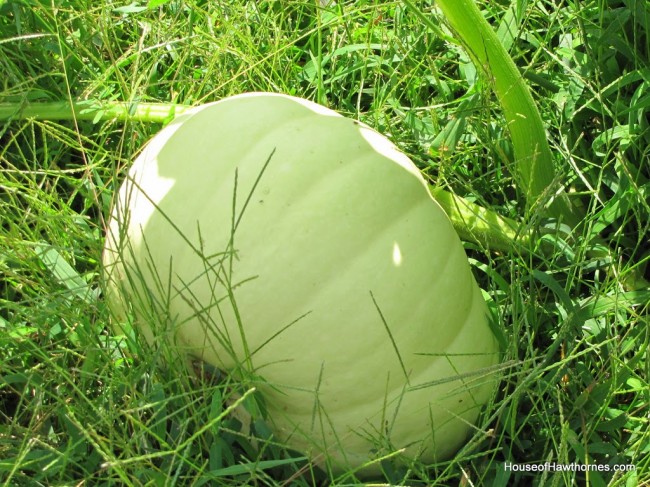 Ironically, we have more pumpkins in our accidental patch then we did the year I painstakingly planted seeds and hand pollinated them with a tiny paintbrush. Don't ask. I just couldn't resist helping the pumpkins along in the romance department.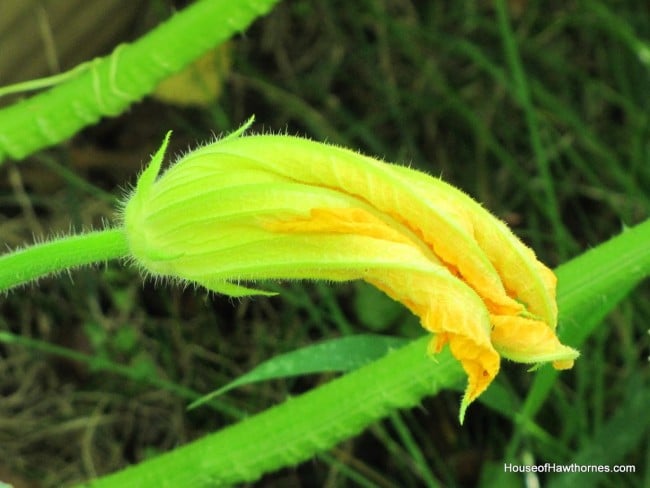 Do you have a pumpkin patch this year?
Linking with Fishtail Cottage for Cottage Flora Thursday, No Minimalist Here for Open House Party Thursdays and The Inspired Room's Fall Nesting Party.