Yesterday, I whined about what I didn't buy, so today I'm going to show you what I did buy.
I see wooden tool carriers all the time, but have been holding out for just the right one. And then I saw this metal one with chipped green paint on it and fell in love. And it came with a pumpkin and hay (straw?) already, so I had to buy it.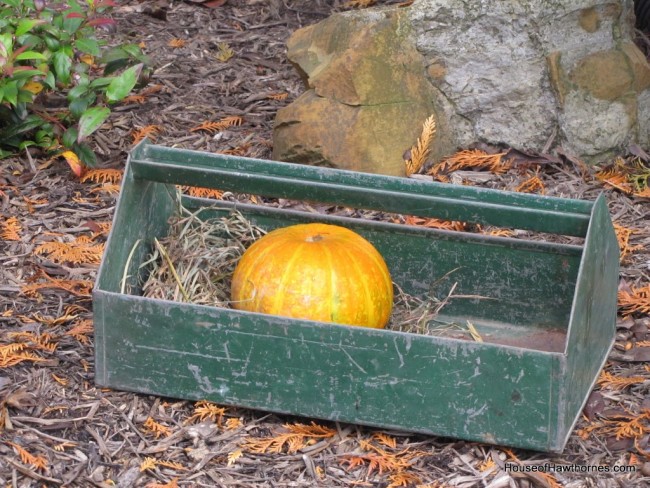 It's actually quite large. 18 inches long, 10 inches wide and 8 inches tall. Plus the green is sort of Christmasy and we all know that that season is lurking just around the corner.
My other purchase was this Cosco step stool/chair that I bought at Urban Farmhouse's booth at the show.
I saw it within two minutes of walking into the show, but didn't want to jump right on it. I hadn't had a chance to see what the other vendors had to offer yet.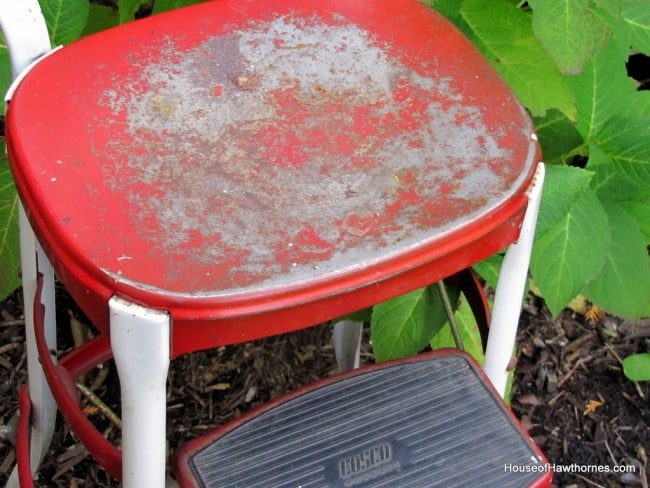 But this little step stool/chair thing was in the back of my mind all the time I was looking at other stuff, so I'm glad she was still sitting there when I returned an hour later.
If you'll remember, I was coveting Robin's from Happy at Home the other day in my post about Facebook, Twitter and Pinterest , so I took it as a sign from the thrifting spirits that I had to buy this.
So, out of the entire show, with a zillion great finds to be found, I only bought two items. I guess I am practicing restraint nowadays. That, and I didn't buy my buckets. But I won't go all bucket funky on you again.