First of all, I survived Chuck E. Cheese and actually had a good time. It was not super busy (on a Saturday afternoon???), so it was sort of fun to play the games and
drink a few beers
hang out with the kids.
So back to the original theme of this post, I had an interesting day thrifting on Thursday.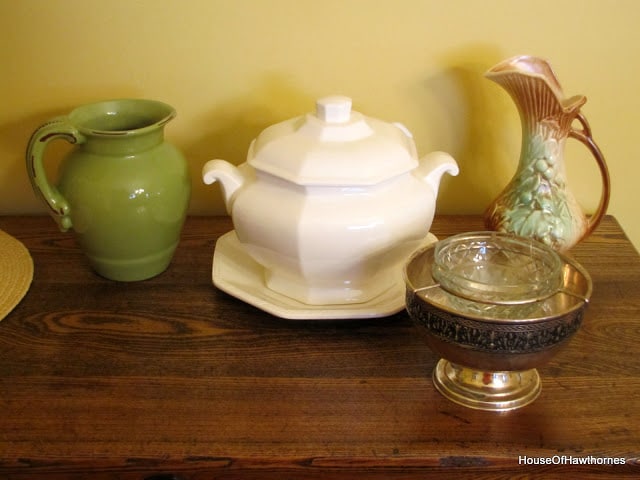 I found this newer pitcher which sort of matches some other pieces that I have bought recently from Home Goods.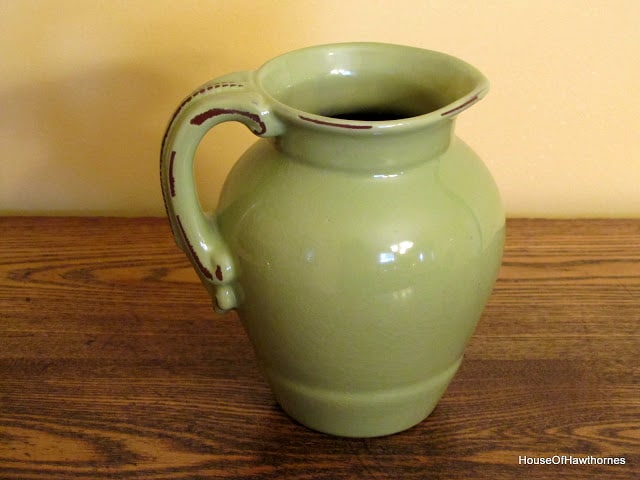 It has a distressed vintage look and was $1.91.

I thought this might be a shrimp cocktail bowl, but when researching it I found that it is probably a caviar server.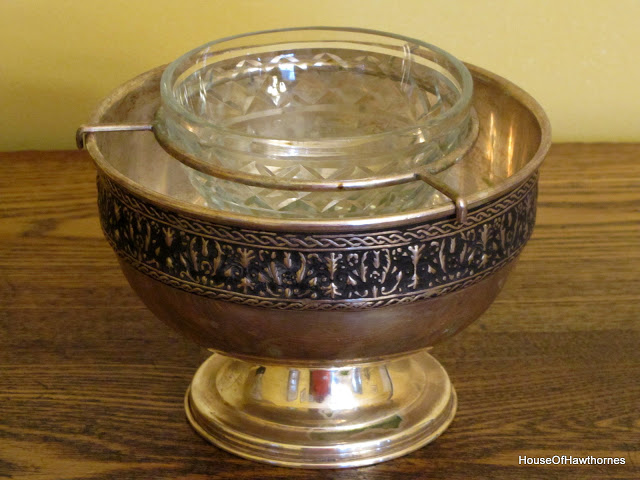 You would put ice in the silver bowl and caviar in the glass bowl.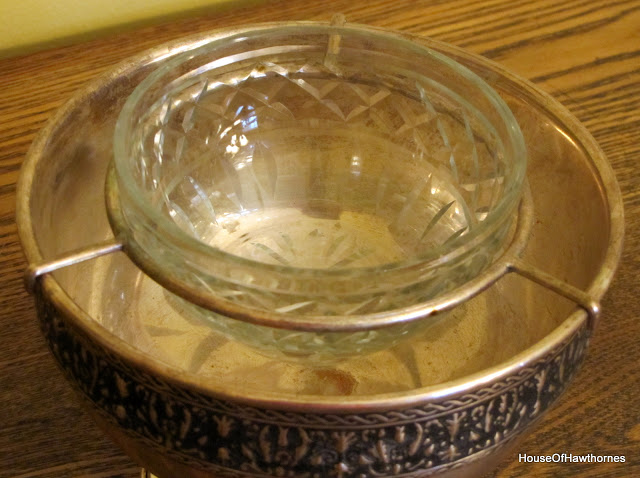 This only cost $2.92 and was very heavy. Not sure if it's silver plated or sterling silver, but based on its weight I am leaning toward sterling.
Since I have so rarely (as in like never ever before in my life) eaten caviar, I'm thinking of using it to keep chip dip cold.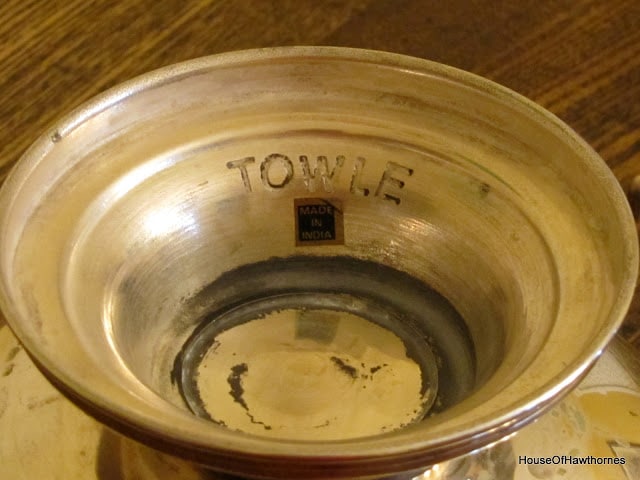 And I bought this extremely homely pitcher for $1.91.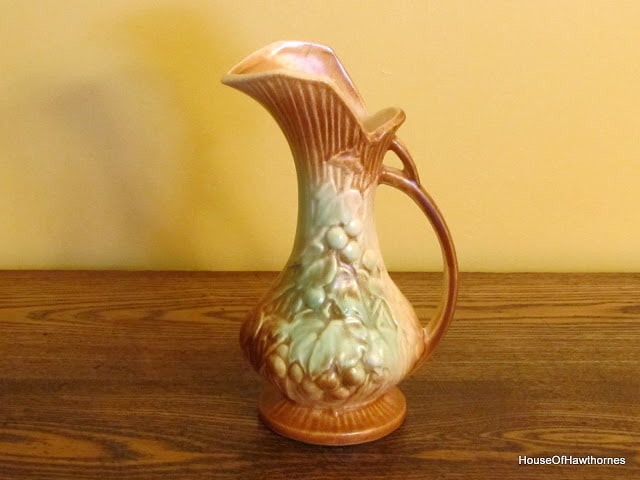 It's a mottled brown and green leaf and grape design.
So why did I buy it if it's so darn ugly?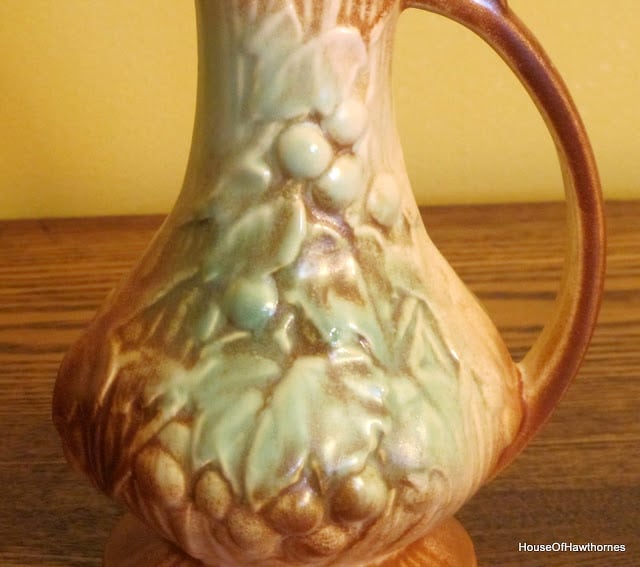 . . . . . It's a McCoy!!!
I have never found a McCoy piece in a thrift store before now.
Right now on eBay these pitchers are going for between $7.00 (for a chipped pitcher) and $45.00 and on Etsy there is one for $49.99 and one for $115.00.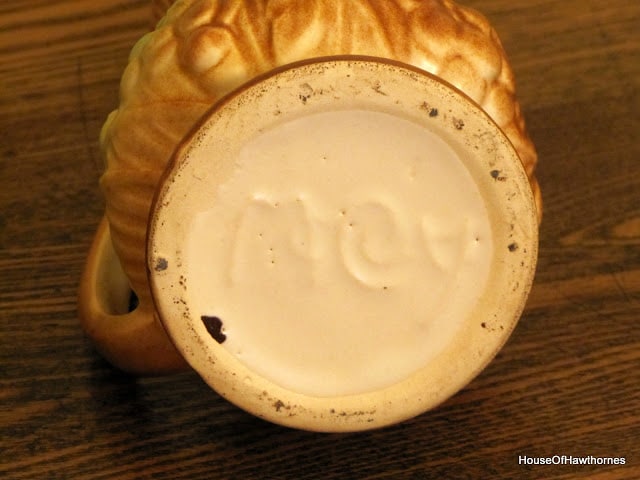 For now I will hold onto it and see if it grows on me. And if it never does (chances are pretty good that it won't) then I can sell it on my Etsy shop when I get it up and running.
Although the McCoy piece was pretty cool to find, my favorite purchase was this soup tureen for $2.92.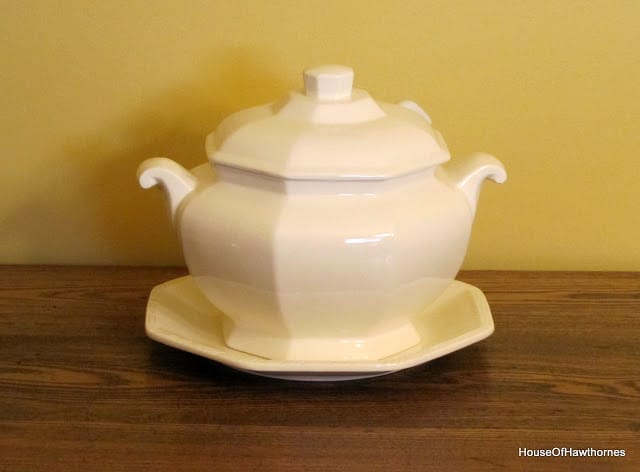 I've been looking for one with the matching ladle and plate for a while now, but had never seen one in a thrift store before.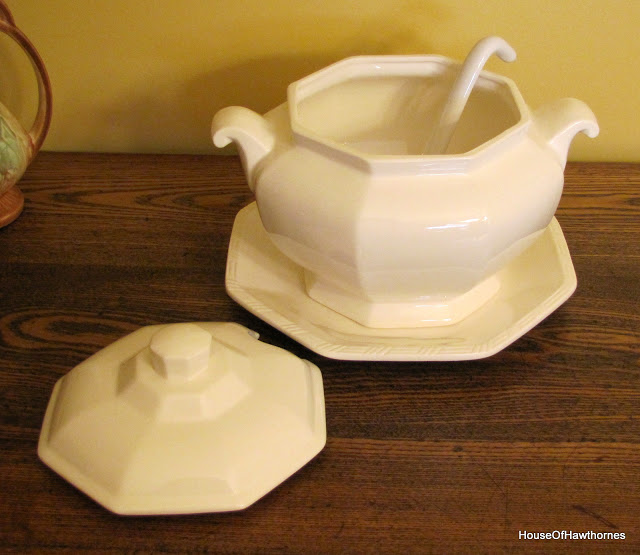 And strangely enough I had just commented to Donna at Sugar, Spice & Southern Life last week that they were too expensive at the antique stores.
Does that ever happen to you? You talk about something in blogland and then next thing you know you run across one. Maybe it's my ESP working again.
I am linking to:
Debbiedoo's Garage Salen Party
&
Coastal Charm's Nifty Thrifty Tuesdays