I changed out some of my smaller vignettes last week to a more fallish look.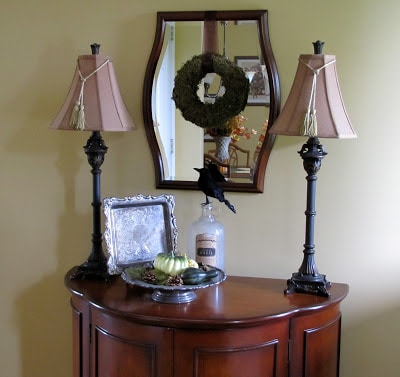 In my entryway I have used some of my tarnished silver that I have been collecting from garage sales and thrift stores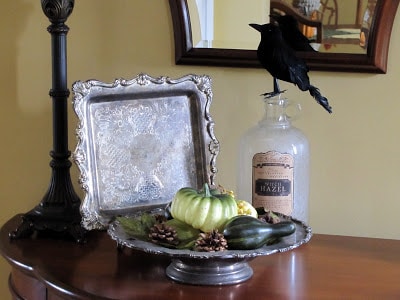 and put some Wally World bowl filler in one of them.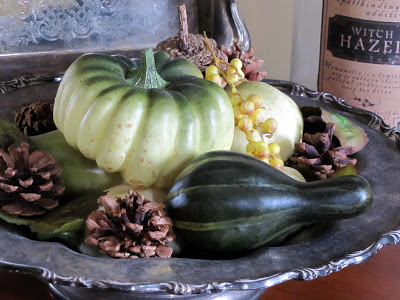 The bird is from The Dollar Tree and the jug is the one I made here.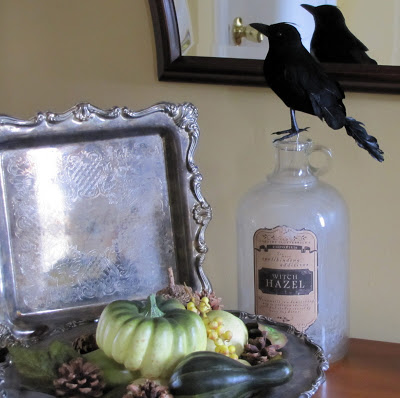 This is what it looked like in the summer.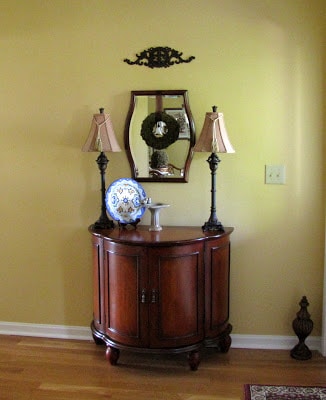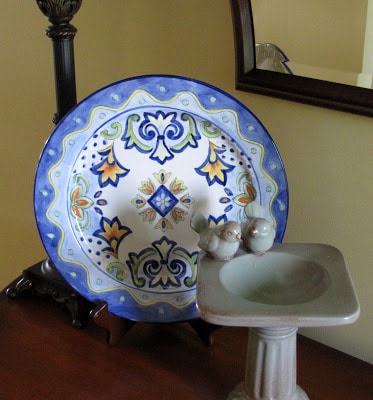 This is what the small chest in my dining room looked like in the summer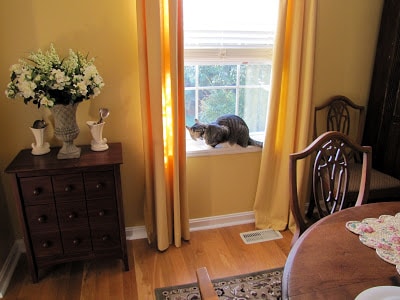 and what it looks like now.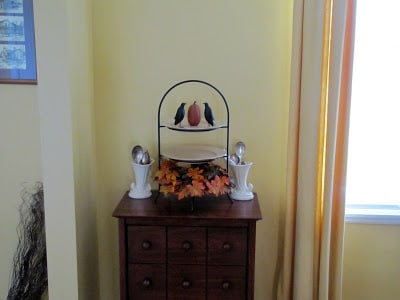 The resin crows and pumpkin were a set that I bought at a local florist store.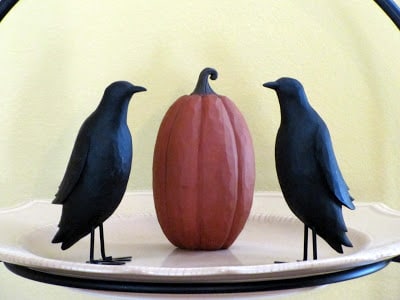 I already had the large candle ring/wreath and the plate holder.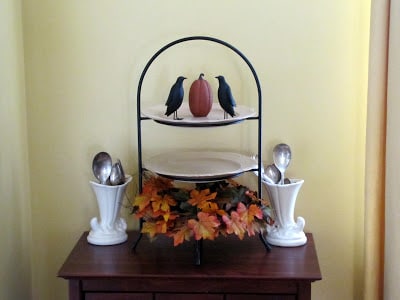 I am joining Marty at A Stroll Thru Life 's Table Top Tuesday for the first time today! Check out her blog for other vignettes, table tops and accessories.