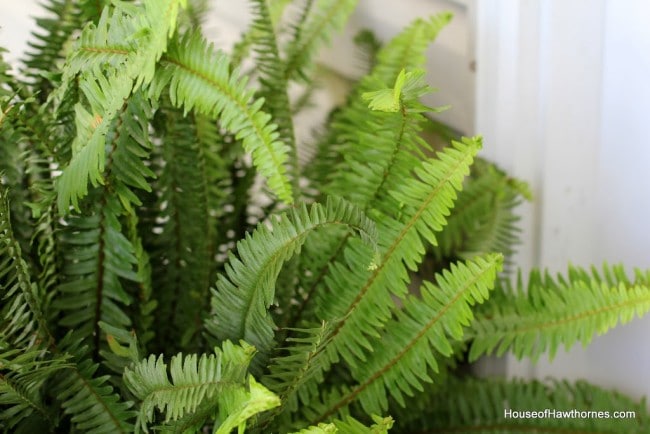 The ferns that I planted on my porch this year are still going strong. I was afraid they would look a little worse for wear by now with all the heat we've had this year, but they look as good as the day I bought them. I really did nothing special to them, just watered them thoroughly once a week.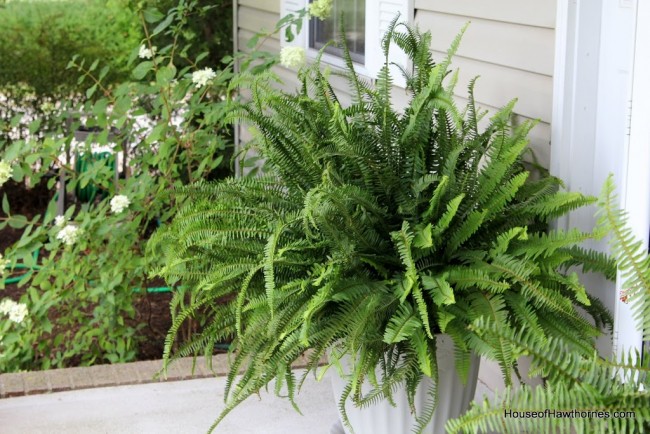 Now if I can only figure out what to do with them when it gets cold here. They can't stay outside, but I really don't have a good place for them inside. Does anyone know if they would overwinter in my garage? We're right on the cusp of 5b to 6a on the plant hardiness zone maps (so roughly -15 to -5).
And if you think I just pulled that out of my head or anything, I found an interactive plant hardiness zone map online from Plant Maps where you put your zip code in and voila it spits out your zone number. I just love the internet!
Speaking of porches, there's a new ebook out and I'm in it!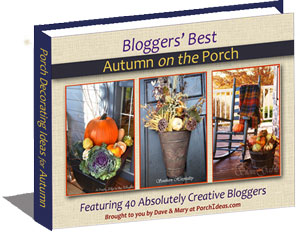 It's from the same people that featured my Summer front porch on their website, but this 251 page ebook features my Fall front porch from last year plus a whole lot of other porch ideas, recipes and more. Can you believe it's already time to start thinking about Fall decor?
You can click on the photo of the book to check out the details and buy it for $6.97.
Disclosure: A small portion of the ebook sales goes to Sheba, Otis, Lacey and myself (the animals have to get their split).

I wanted to thank everyone who gave me their opinion on my ouija board yesterday. So much to think about now!