On Monday, I was discussing maybe not putting up as much holiday decor, because the whole thought of taking it down in just a few short weeks was making me nauseous.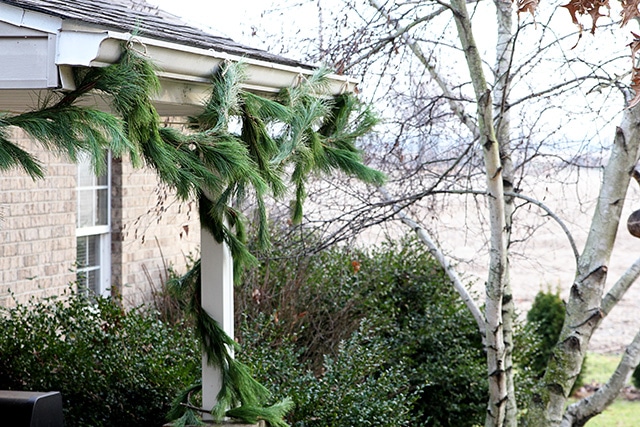 Yesterday, I got a burst of energy and Christmas spirit (no, I wasn't tasting the eggnog) and knocked out a whole lot of hall decking in just a few hours.
Next thing you know I was perched precariously on a ladder stringing pine garland on my husband's garage.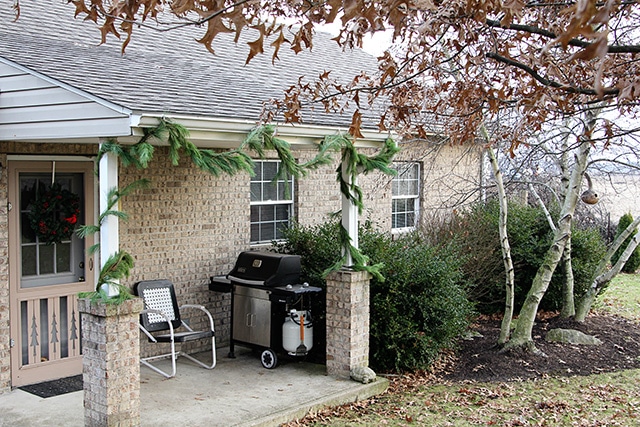 A garage no one can see, but us. And well, . . . it's a garage.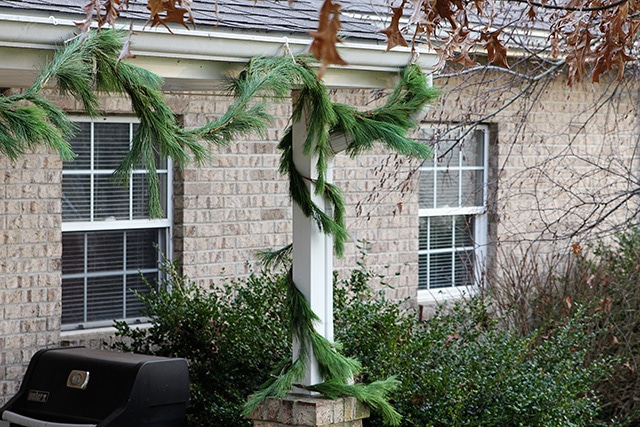 (Oh look, I artistically "concealed" the downspout)
I go from one extreme to another, people. One extreme to another!
Let me know if you want your garbage cans glittered or your driveway bordered in 5,000 mini candy canes. It appears that I have the time for that kind of stuff.