In the last post I showed you my Fall porch decor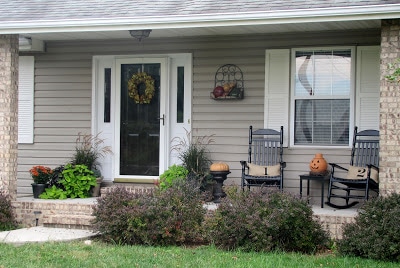 and you may have noticed that my front door has changed colors.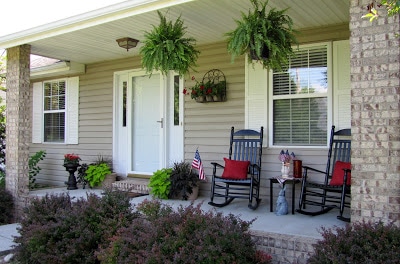 In July I had asked readers for opinions on painting my door a different color and I got lots of nice suggestions. Well, it took me 3 months to finally make a ultimate decision on the color and to get it done. It was getting to be one of those things. That. Will. Never. End.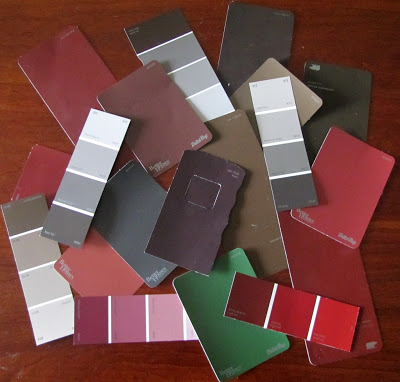 The color that won was .... a very dark brownish-black.
Here is what it looked like after 1 coat.
Eeek!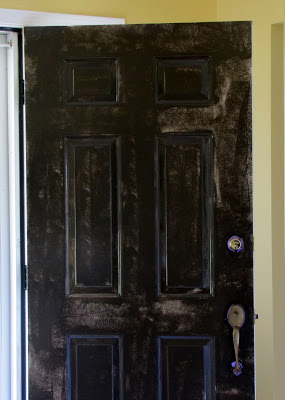 I asked my husband if he thought it needed a second coat? I just got "the look". You know the one, where he's not entirely sure I am kidding or not. Just have to rattle his chains!
The color is from Sherwin Williams and is called Weathervane.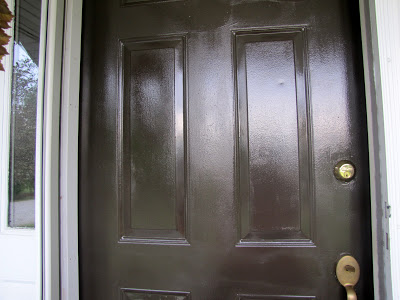 I'm glad that I finally bit the bullet and made a decision. It's paint after all, if it looks hideous I can always repaint it!