Not of the thrifty vintage variety, but I did find some fun stuff while I was blog surfing this week that I wanted to share with you. And Blogger was giving me fits on Friday, so I'm posting it today (if the text after the video looks funky, then it is still giving me fits).
Run, don't walk over to My Desert Cottage for her 4th Annual Where Bloggers Create party that is up and running this weekend. It's a great peak into some very creative people's work spaces. You can find the blogs that are participating on her sidebar.
In my post about Pioneer Woman's Spicy Dr. Pepper Pulled Pork I discussed the use of the words pop and soda. Did you know that someone has actually compiled data to show you who says pop and who says soda and where they live? There is some seriously mind blowing research being done at colleges today. Check out the Generic Names For Soft Drinks Map to see where your state falls in the great debate.
Don't want to buy the bride and groom a toaster? Wrap up a globe. I found a company called ImagineNations Globes that makes really neat things out of old globes. Now, I love vintage globes for their normal decorative and historic value, but these are out of this world (just a little planetary humor).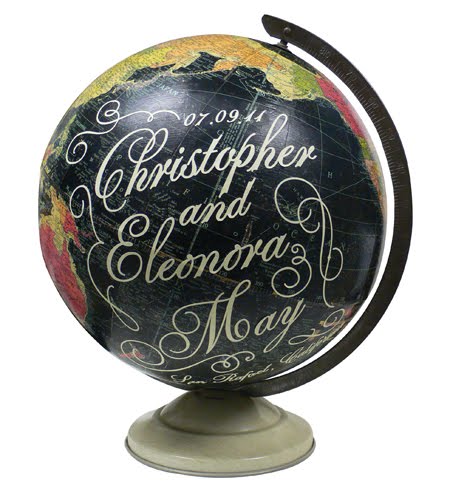 The Summer Kitchen Girls (some fellow Ohioans) introduced me to pothole gardens. Just what it sounds like – putting pretty gardens in ugly potholes. I am now addicted to The Pothole Gardener site. Check out this video of one of their garden installations.
Hope you're having a wonderful weekend.