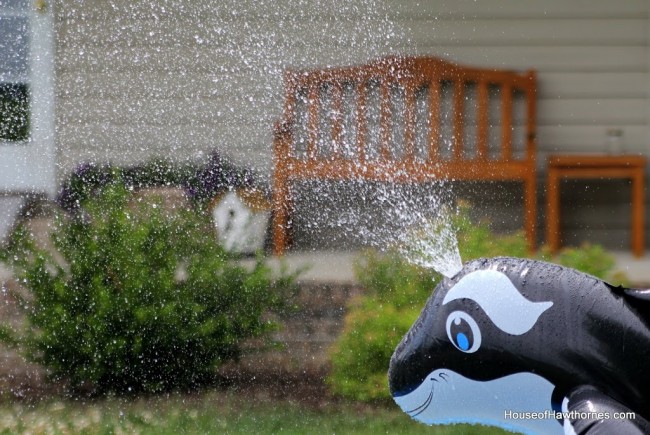 My husband had the idea that since Lacey loves running through the sprinkler, that maybe she'd like her own swimming pool.
I had my reservations, since she LOVES to chew on things, and I didn't think the inflatable whale would last five minutes.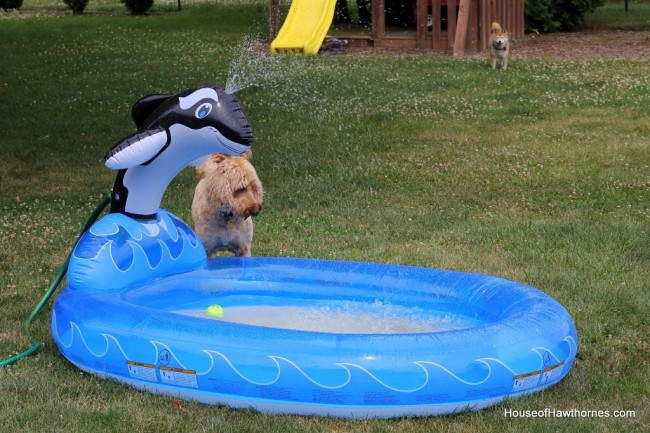 At first, she wasn't too sure about it. She's not allowed in the hot tub, so I think she thought we were just teasing her with the pool.
No, really, you're allowed in this pool.
But once we involved her toys in the pool, we convinced her to jump on in.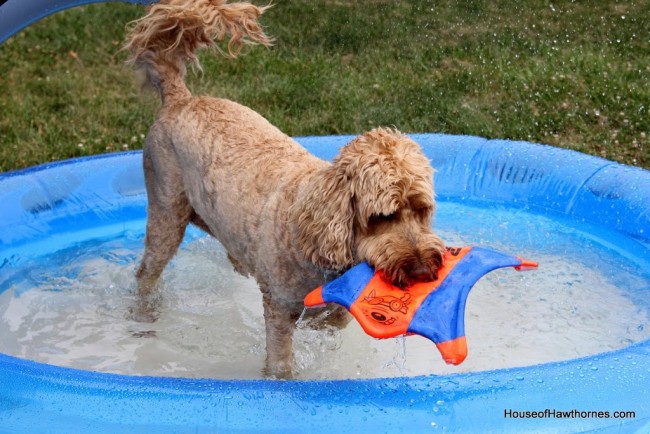 She loves it now. Looks like she's smiling.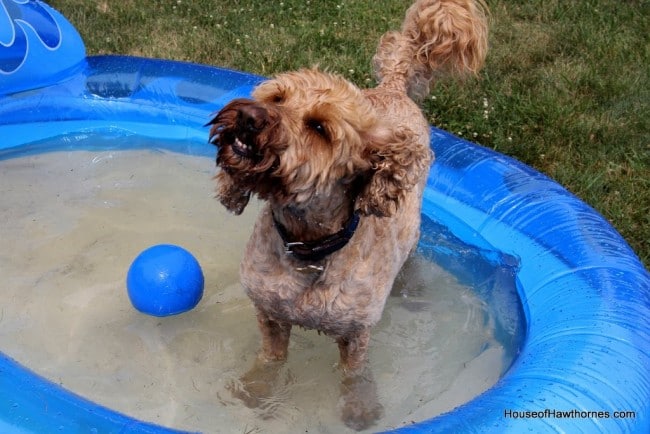 Hopefully, she understands the no peeing in the pool rule.