Do you have things that you really love, because someone special gave them to you, but just can't find a way to make them work in your decor?
I do. Glass chickens.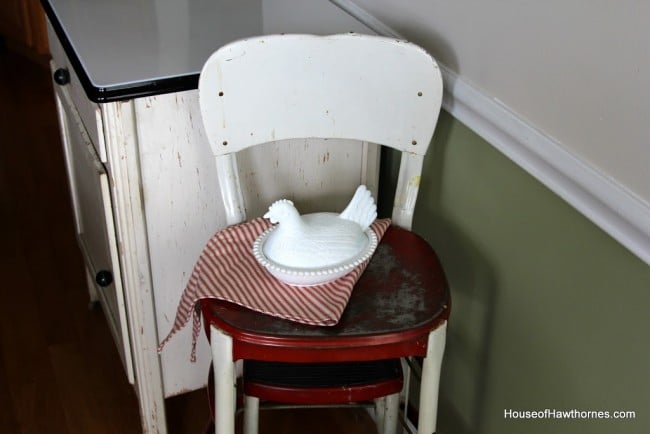 Indiana Glass Company's Hen On A Nests, to be exact. I have a pale pink one and a clear glass one, in addition to this milk glass one. So I have a total of three of these hens in my brood.
My Mom collected these things and I generally just keep them cooped up in my china cabinet. I love them because my Mom loved them so much, but I just find them so hard to use around the house.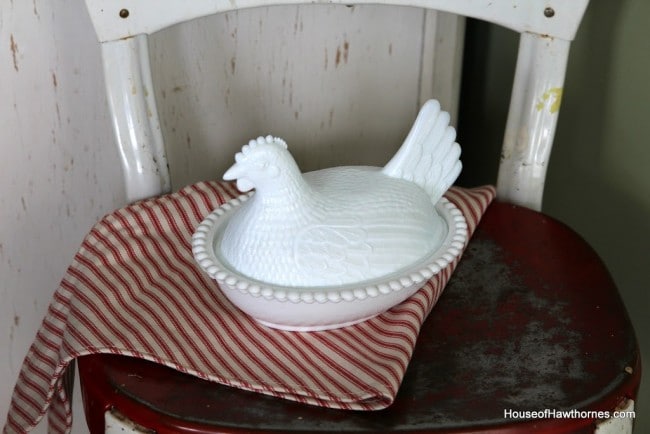 Why do women hate me because I'm beautiful?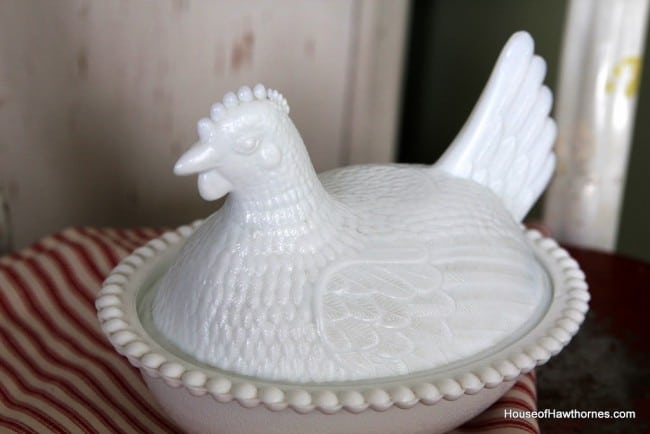 So until they start selling these things in Pottery Barn and they become all the rage with the 20-somethings, how do you make them look stylish?
Jelly beans!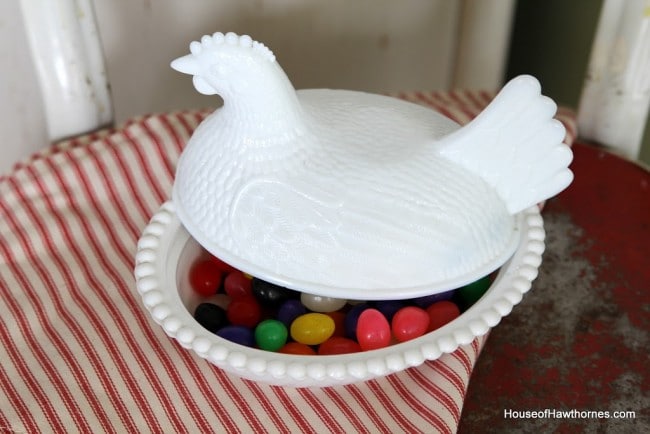 Jelly beans make anything look fun and fashionable.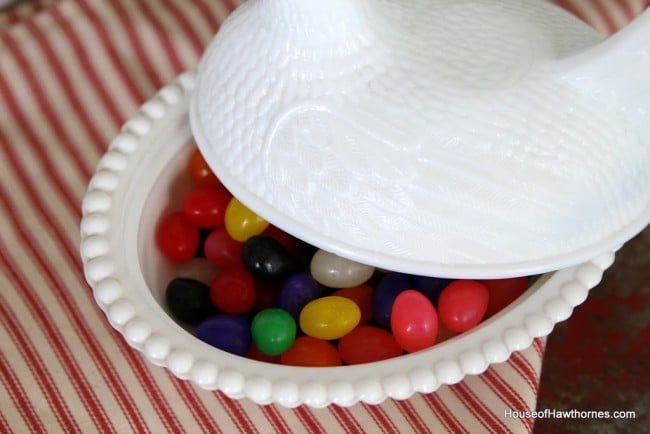 OK, now I'm using a chicken as an excuse to buy jelly beans. How far I have fallen.
BTW, do you think it's a marketing ploy by Brach's to only put maybe ten red and orange jelly beans in a bag? I mean after the red and orange are gone, I'll move on the the purple, but after that it's pretty much all downhill. I bought two bags today, just so I could get my fill of the good colors.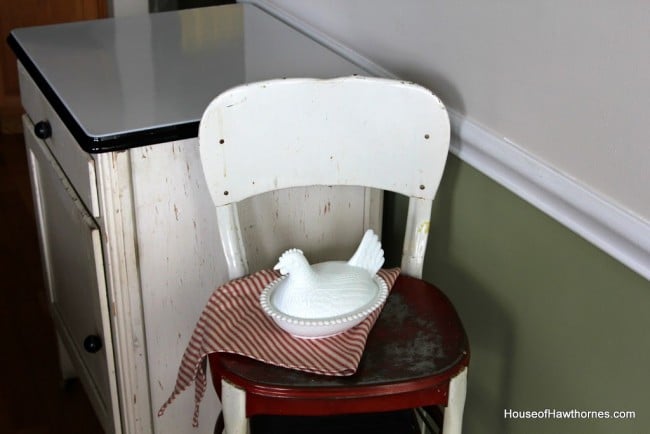 Do you have any glass chickens? Where do they roost in your house?