The view from my bathroom window this morning . . .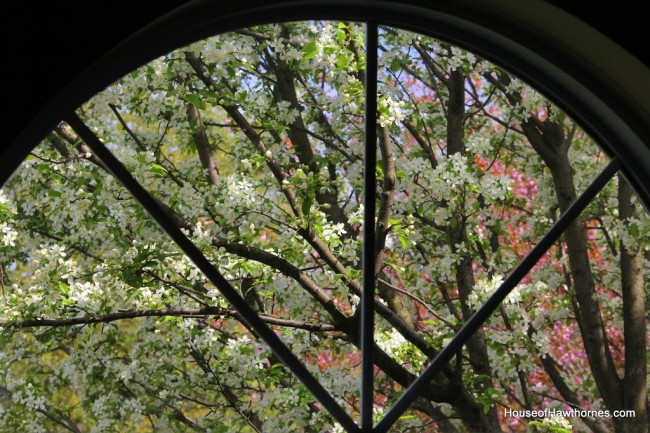 Yes, it's going to be a good day!
Just a few days ago, I took these photos showing the buds just coming out on the trees outside that window.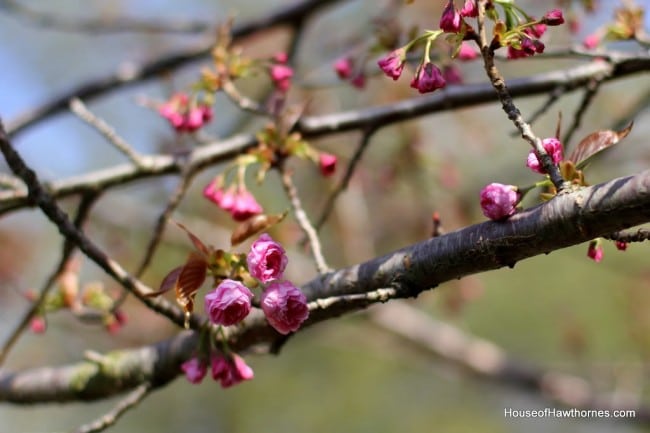 And then, all of a sudden, this morning it all exploded.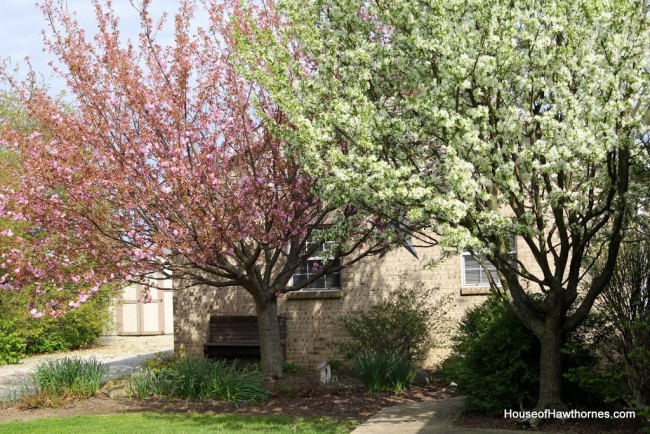 If I could freeze this day in time I would. Other than the Buckeyes losing their Final Four game last night, the weekend has been amazing.
Great weather, a trip to Trader Joe's and watching A Walton Easter yesterday (yes, it's about those Walton's). OK, weeding the iris bed wasn't the most fun in the world, but at least my spring cleanup list is getting shorter.
Hope you had a great weekend too!