My grape hyacinth finally bloomed the other day. I immediately ran outside and lopped off a couple sprigs of it to take some photos.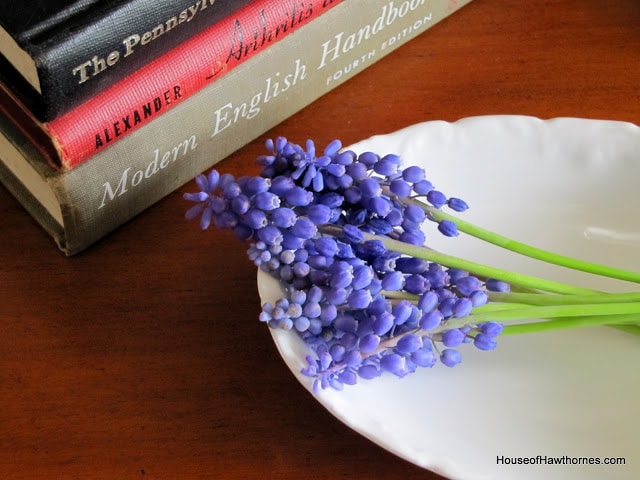 I always love these little gems. So bright and cheerful. So springy.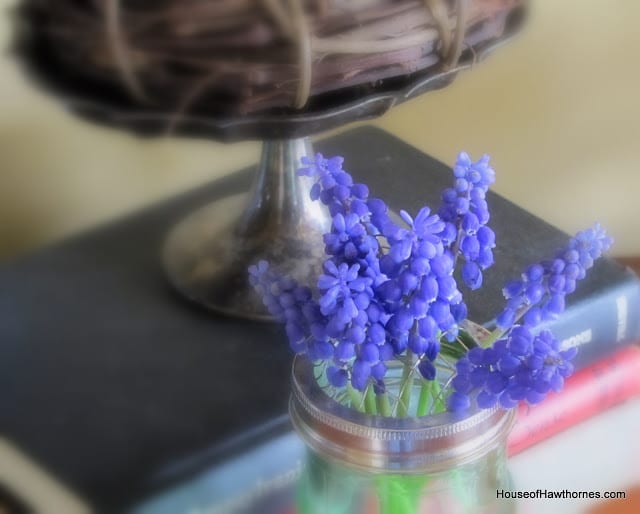 (See Diana, foggy photos are all the rage)
So mangled?
You see, the next day my husband came along with the weed wacker and wacked down all but a few of the pretty purple flowers.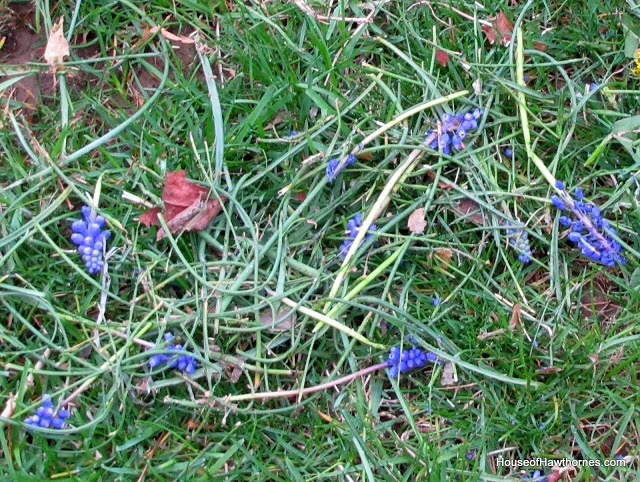 "Thanks for doing the yard work honey. Nope, it's not just a purple weed."
I do have a few stray ones still growing in the bushes. I guess we're not weed wacking the bushes this year?