How do you take your fall decor from Halloween to Thanksgiving with barely lifting a finger?
Exchange the ghosts for some turkeys, that's how.
The day after Halloween I had the overwhelming urge to purge my house of all things orange, spooky or jack o' lantern related.
So I tossed my ghosts to the curb (OK, to the storage box since my little hoarder self wouldn't really throw them away) and exchanged them for turkeys.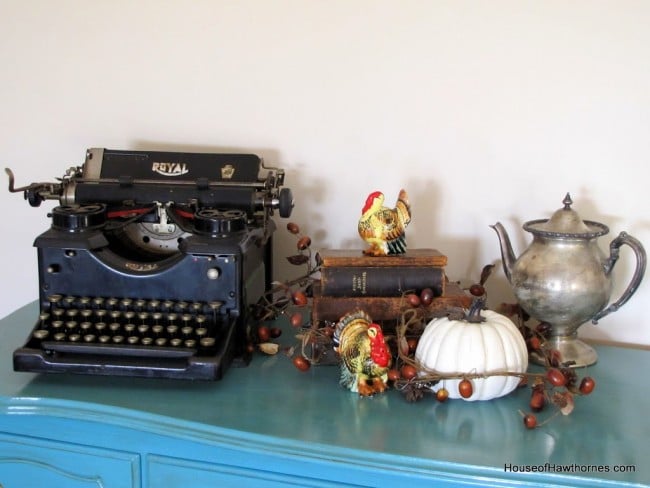 Here's the BEFORE with the ghosts floating around.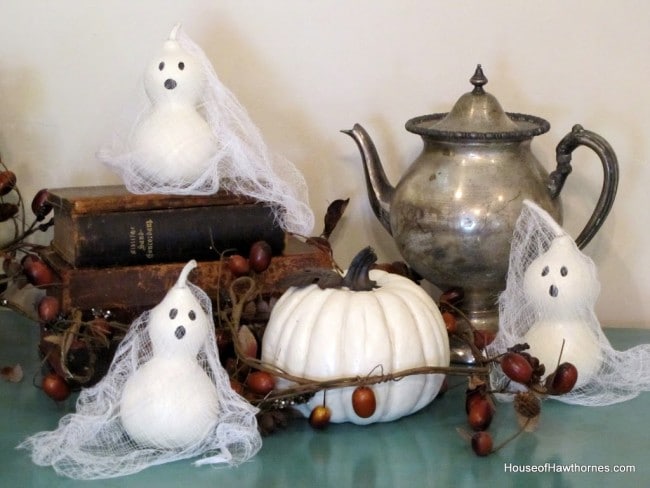 And the AFTER with my flock in place.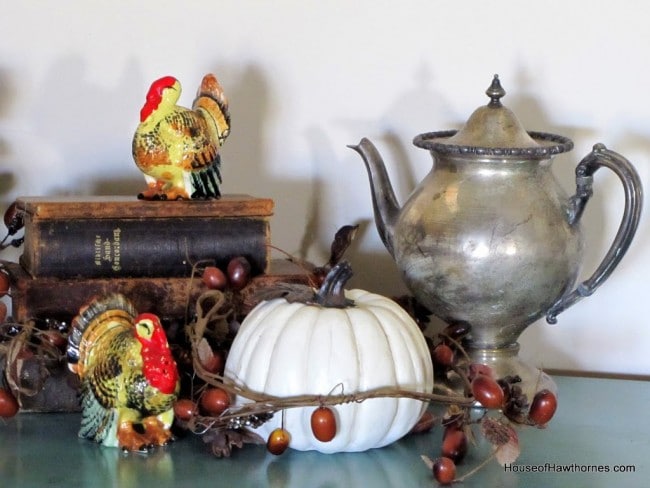 Notice the holes in his chest. It's not like I shot him or anything, it's just his salt holes. Or maybe pepper holes. Either way, they are actually vintage salt and pepper shakers.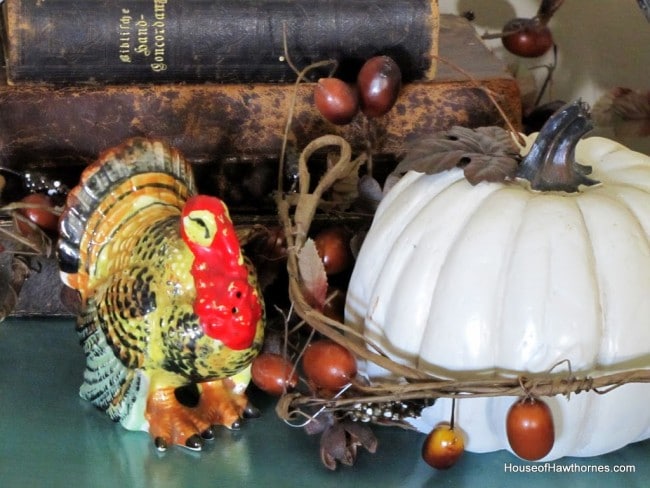 BTW, did I ever mention I have a weird thing about not using vintage salt and pepper shakers. I buy them for looks, but there's no way I'm putting my condiments in them.
I won't be mixing my salt with a perfect stranger's 60 year old salt. No way, no how, not going to happen.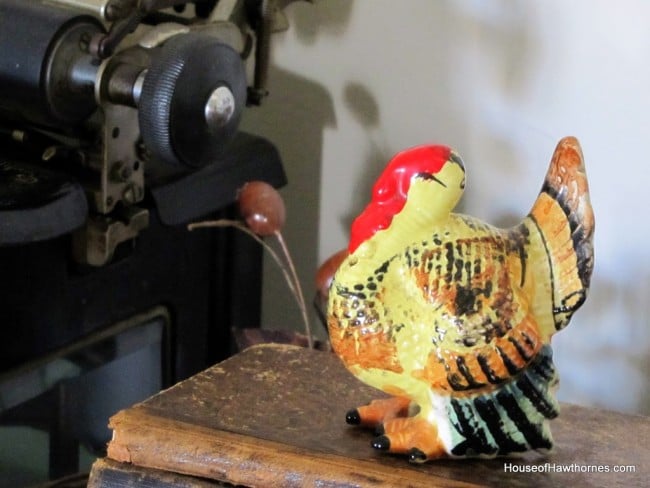 Snatch the ghosts up and plop down the turkeys (Wow, I just had flashbacks to WKRP In Cincinnati's turkey drop). Decorating doesn't get easier than that!
Is all evidence of Halloween long gone at your house? Any candy left?