I stopped by the thrift store yesterday and found a faux pumpkin and a blue Atlas jar with a zinc lid. They were 90 cents each.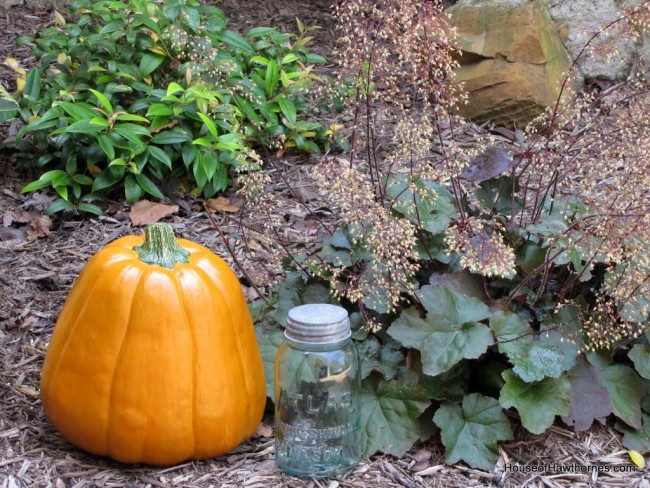 It appears that the thrift stores are putting out their Halloween backstock right about now. There were costumes galore and tons of Halloween paraphernalia. I was hoping to find some vintage Halloween items, but no such luck this time. But I never pass up a faux pumpkin (Funkin) when I see one. They cost a million dollars at Jo-Ann Fabrics.
I had this great idea to cut out a ghost and put it in the jar for the photo, since it was sitting next to a pumpkin and all. But, I didn't quite get the shape correct.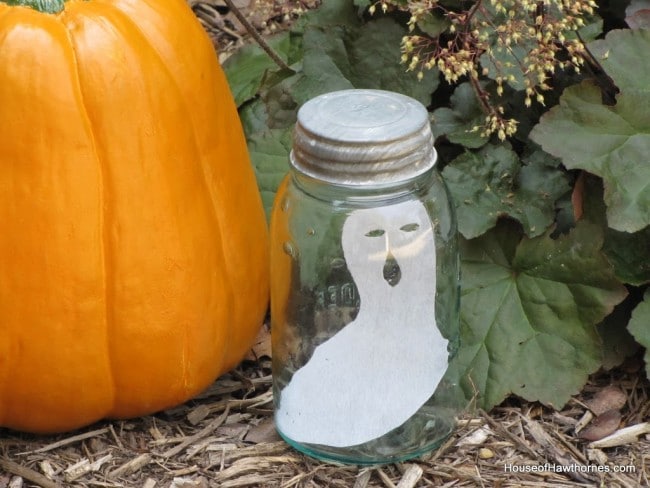 Nita at Mod Vintage Life showed her ghosts last year and I was dying to try one, but alas there was a disconnect between the vision in my head and my scissors. That happens quite a bit around here.
You can check out her post about the ghosts HERE, if you want to see a more realistic portrayal of a ghost. Less Casper-ish and more Ghost Busters-esque.
Because if you are going to make a ghost, at least make it look real.