I have been seeing fellow bloggers making these cute Halloween banners, so I just had to try one myself.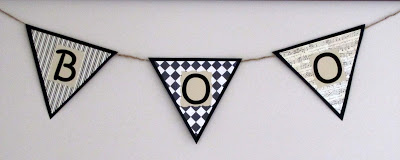 Now I did not get the crafty genes in my family, those went to one of my sisters, but this looked fairly simple to make. I can cut triangles!
Plus I finally got to use some of my crafty items that I buy with the intention of becoming a crafty gal and then never use.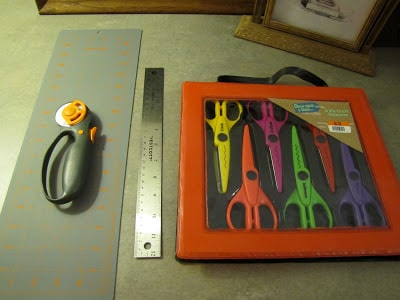 So I cut my scrapbook pages and black cardstock into triangles (see I told you I could do it), the black ones being slightly larger than the decorative ones. I printed the letters out on tan cardstock and then used various decorative scissors to cut around them.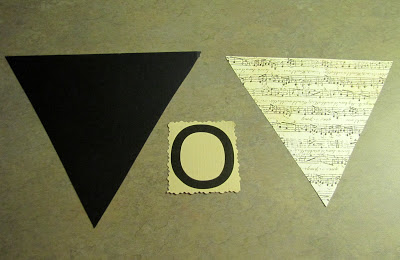 And then glued them together.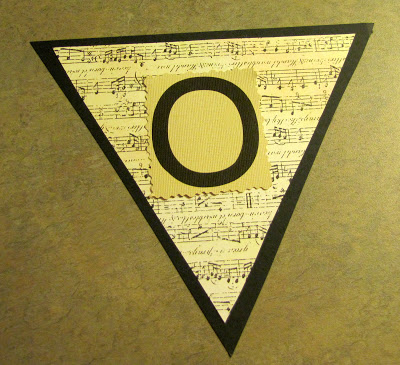 I glued the twine to the back of the banner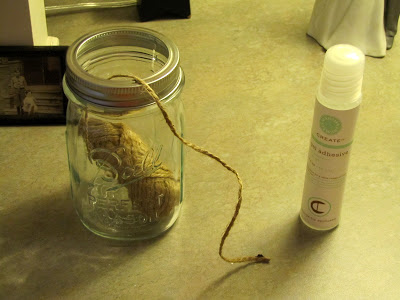 and voila I was finished.
BTW, every time I want to type the word voila, I spell it wala and then have to Google "magic terms" to figure out how it is really spelled (I really should have taken French in school).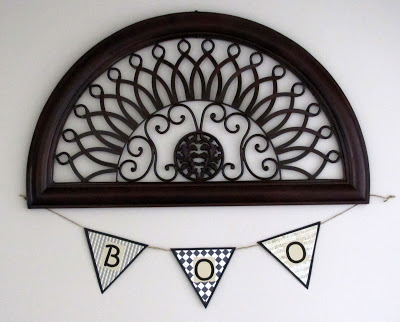 I spent probably half an hour in Hobby Lobby picking out the decorative scrapbook paper. There's sooooo many choices, but I decided to go with black, white and cream.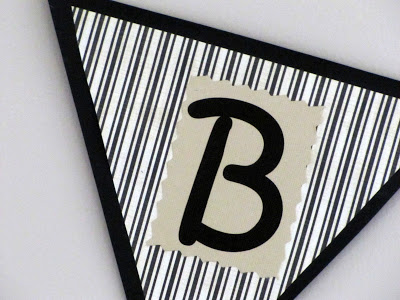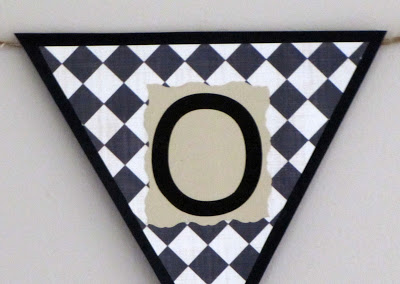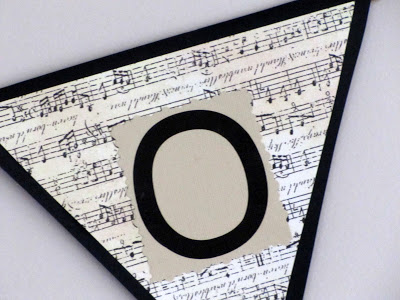 If I knew it was that easy to make, I may have gone for something longer like "Happy Halloween" or "Autumn Harvest"! Maybe next time.
Au revoir! Yep, Google comes in handy around here.