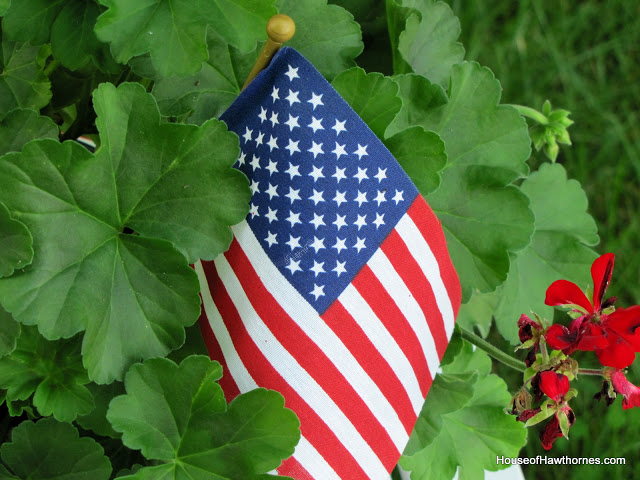 This is where I'll be hanging out for the holiday weekend.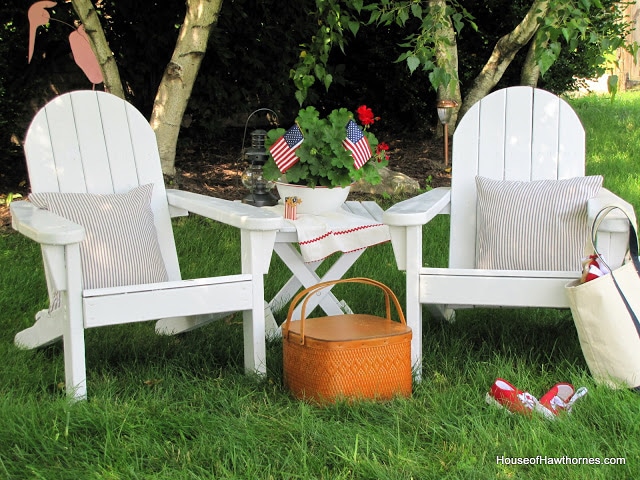 As I predicted last week, I just had to put red geraniums in my vintage enamelware bowl that I found at a garage sale.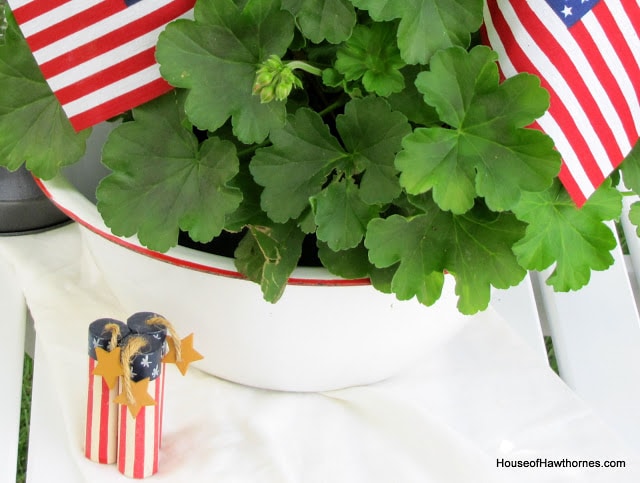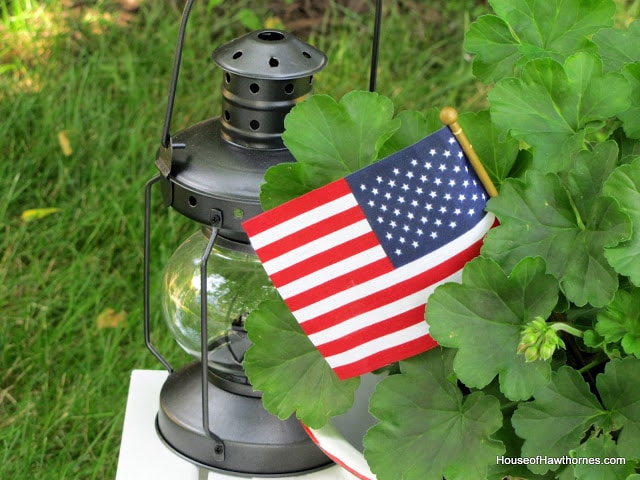 This pillowcase with a red ric-rack border is another garage sale find (25 cents I think) and I thought it would be a perfect addition to my 4th of July decor.
Were you expecting me to sleep on it or something? I rarely, if ever, use my vintage linens for what they were made for. Nothing against using them, I just don't like to launder them.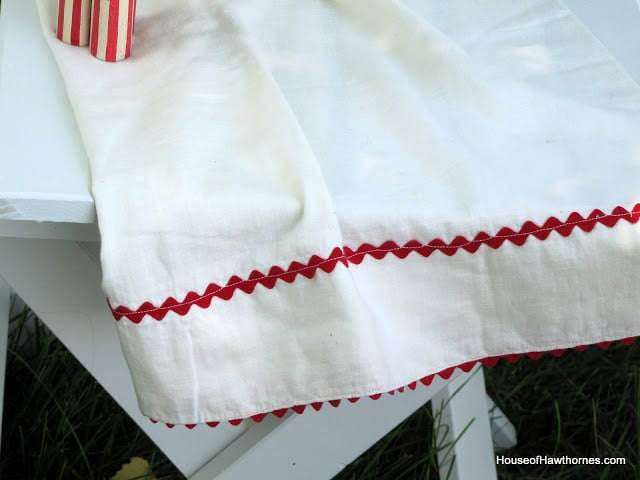 Originally, I was going to use some vintage ticking to make these pillow covers, but I opted for new ticking fabric bought at Jo-Ann Fabrics.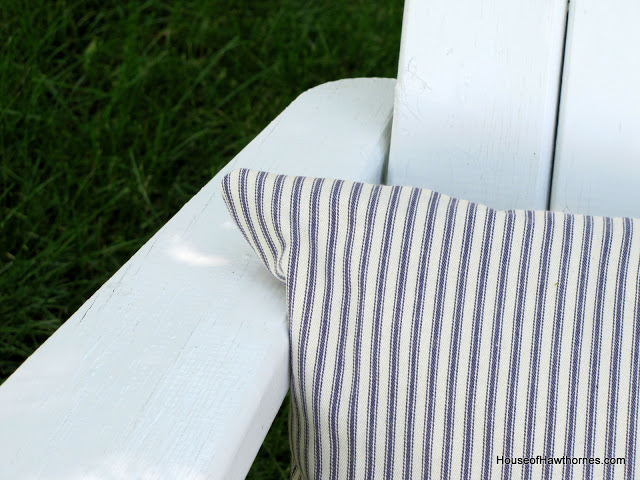 If you're in the area, you are more than welcome to join me this weekend.
Pull up a chair,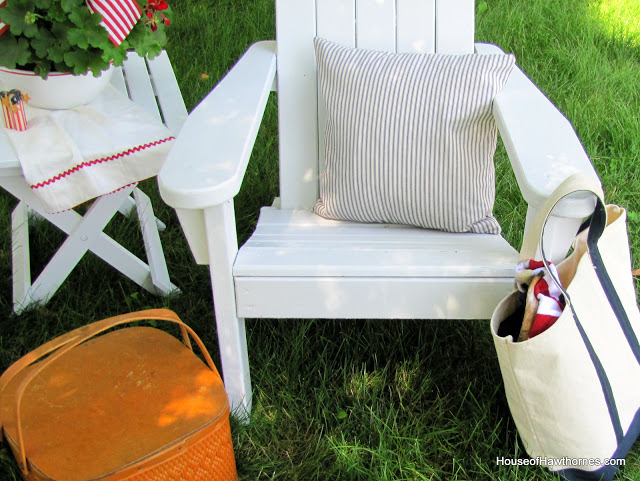 grab a sandwich from the picnic basket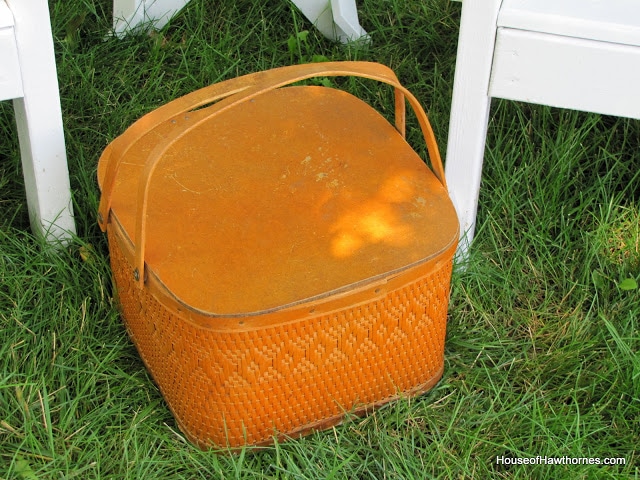 and kick off your Keds.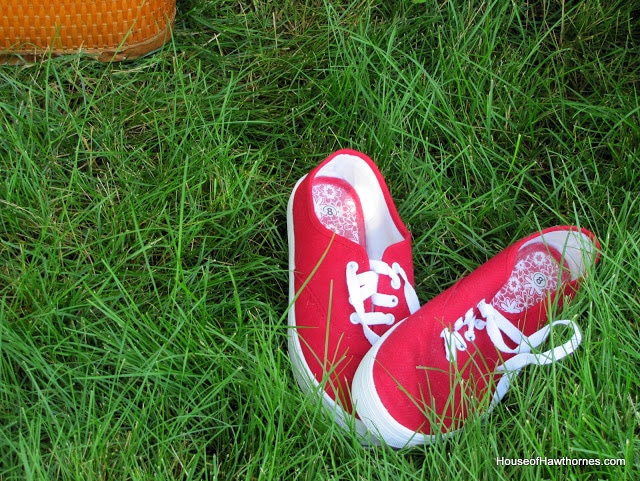 If you're so inclined you can grab a towel and take a dip in the kiddie pool.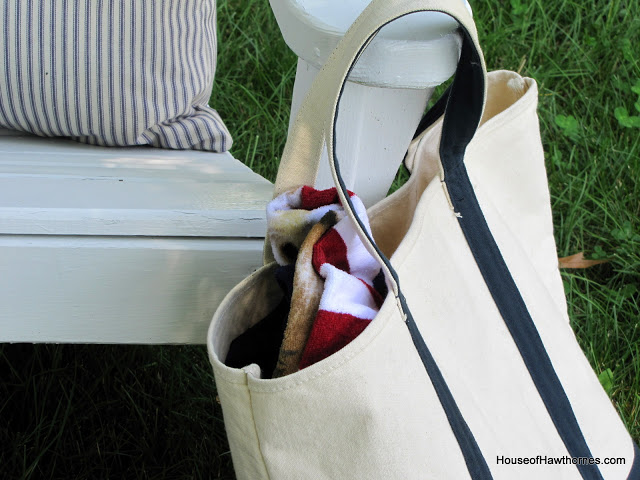 You should have a fairly good view of the town's fireworks from here.
We've got enough extra sparklers for you too. Be careful not to burn your fingers though.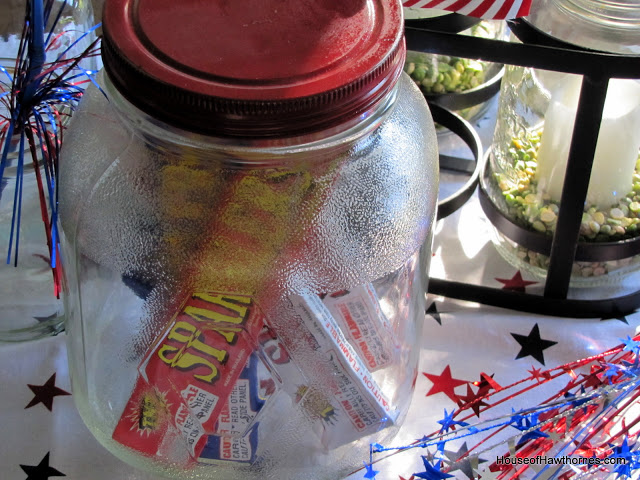 Interesting tidbit about Ohio - you are allowed to buy real fireworks in Ohio, but you cannot set them off in Ohio.
When you go through the check-out line you have to sign a piece of paper stating where you will be setting them off. If you screw up and say "Ohio", they will say something like "Since it is illegal to set them off in Ohio, you obviously will be setting them off out of state. What state, other than Ohio, would that be?"
We're sort of kooky here in Ohio, sometimes.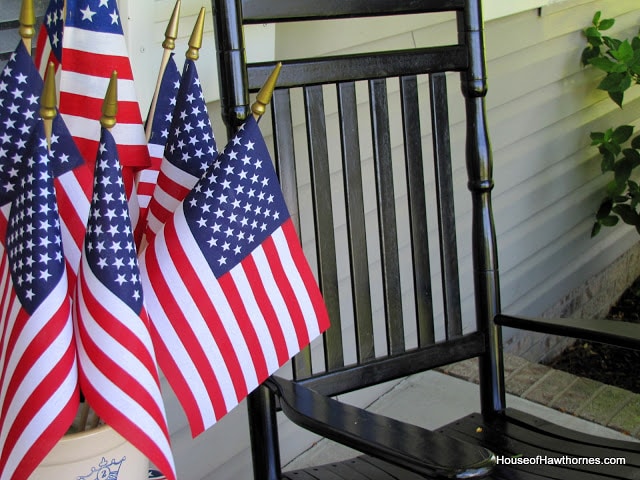 In case you can't join us, I hope you enjoy your own holiday weekend celebrating in your own way. Whether it's 4th of July or Canada Day. Not sure what's happening in Australia, Europe and India, but have a great weekend none the less.