I just had to buy a Halloween costume for Lacey this year. It's her first Halloween with us, so I wasn't sure what to expect, but she's generally a roll-with-the-flow kind of girl, so I had high hopes.
Sheba and Otis both have had costumes in past years and they have never lasted longer than 5 minutes. Otis just lays on his side and Sheba looks totally embarrassed and will not move an inch, so I didn't even make an attempt with them today.
Miss Lacey was fine to start off, although I'm not sure the jockey can see over her massive head.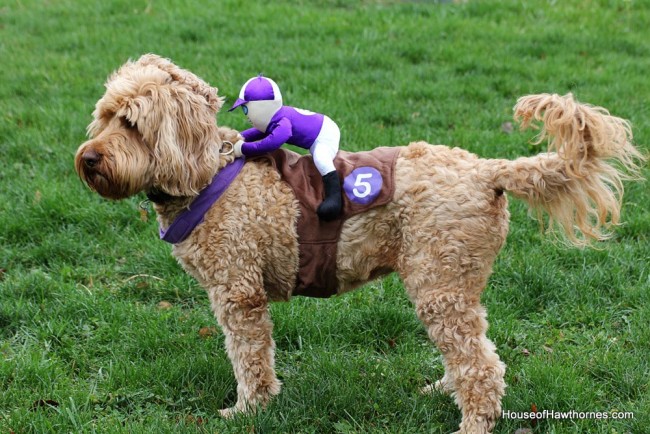 But once she laid down and started rolling around on her back, trying to chew her jockey's foot off, I ditched that plan. I'm pretty sure that is not allowed at the Kentucky Derby!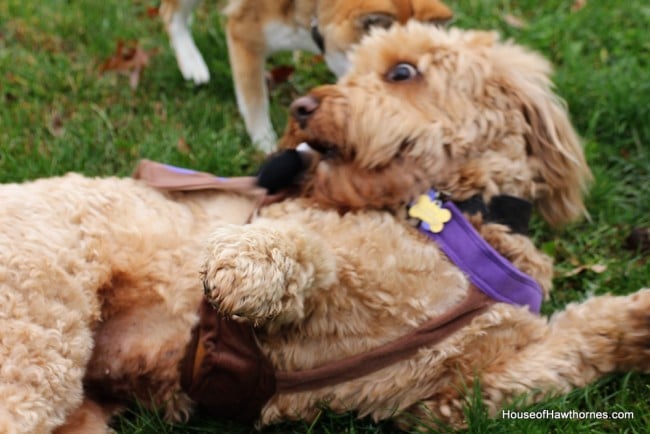 So I switched to plan B which was a skull and bones bandanna (again, no one else would wear a bandanna). Two out of three animals sitting down at once, not moving, not sniffing butts and sort of looking in my general direction was the best I could do.
Hope you enjoy your Halloween evening.
I'll be staying home, watching It's The Great Pumpkin, Charlie Brown and suturing someone's foot.