Aren't the handmade Mother's Day presents the best.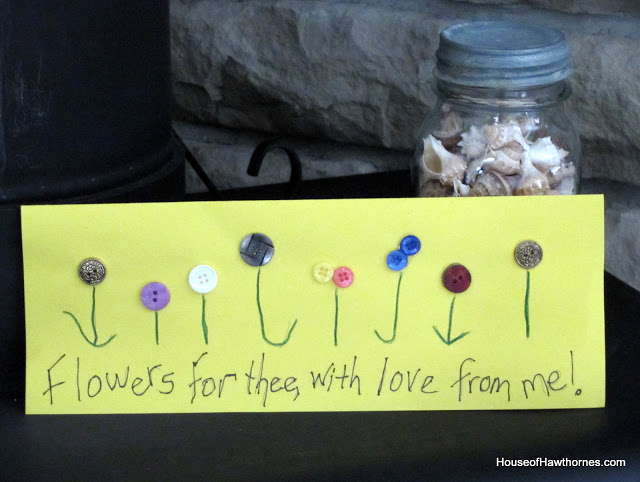 Today my son gave me this card that he made in school. They used buttons as the flower heads.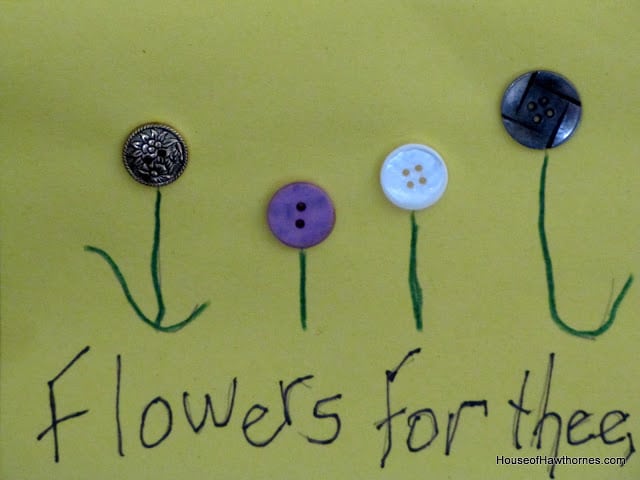 It almost ranks up there with his "vase" that he made out of a styrofoam cup many years ago.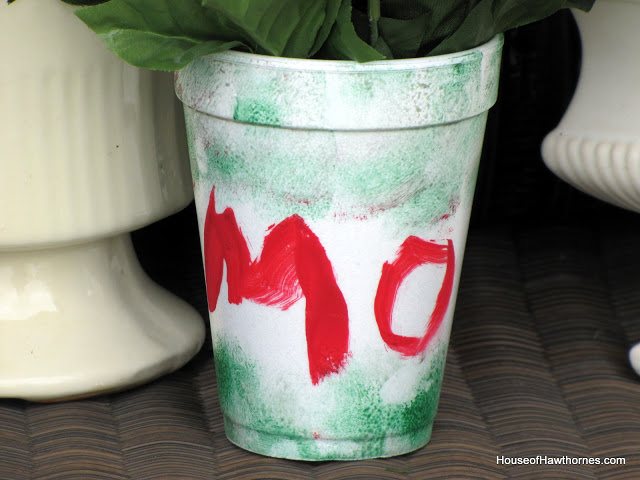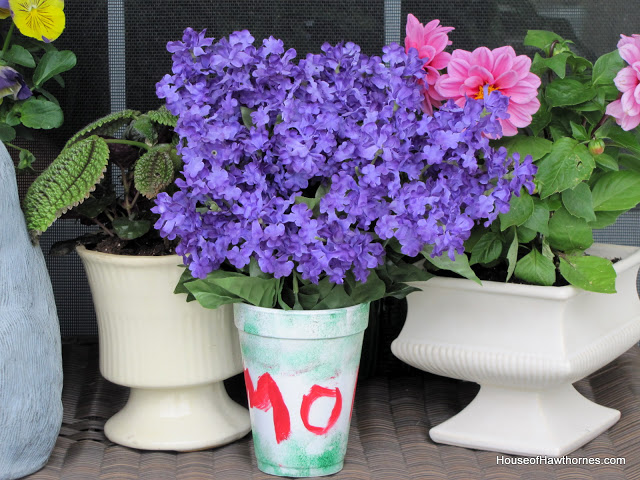 I liked that one so much that I normally have it sitting on my desk 24/7 (behind the phone). I had to take in downstairs and into the sunlight to get better photos of it though.
BTW, look how much the poor lighting in my office changes the color of the fake-ola flowers.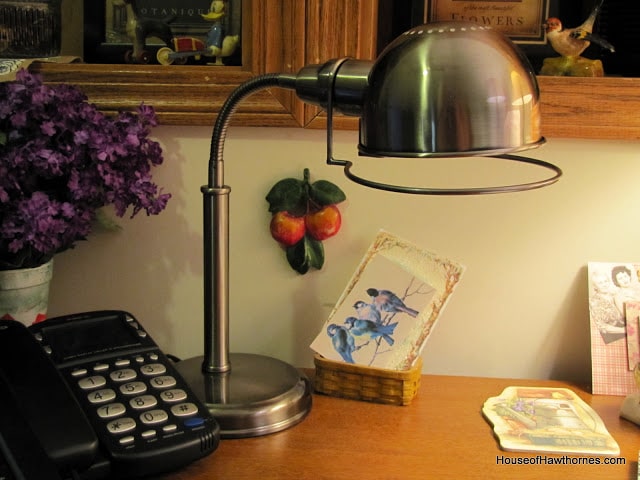 Yep, there's just something about a handmade gift that makes it all the more special.
Hope you all have a great Mother's Day, whether you are a Mom or are celebrating your own Mother!