It's official. I'm signing off for Christmas break.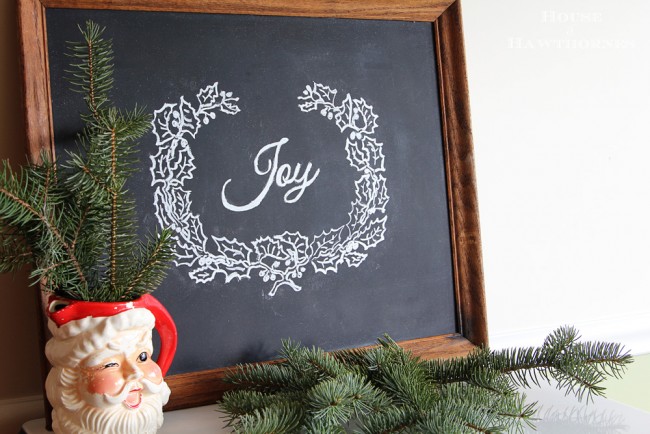 Gotta put my Mommy hat on and produce the Christmas to end all Christmases around here. Or as much as I can get done in the next few days.
Wishing you and yours a beautiful holiday season! See you soon!
The wreath design was from The Graphics Fairy (I used a simpler font for the word JOY than she shows). And the Santa pitcher was a thrift store find – he was pretty battered and dirty, but hey, he was winking at me. What's a girl to do.