I've had a few people ask me where the name of my blog came from. Well, not long before I started my blog, I was trying to explain to the old lady at the post office which house was ours and as I was explaining it she said "oh, the house with the Hawthorns". You see we have Hawthorn trees lining our property on two sides. I think there are 18 of them in total.
Then as a nod to the art of writing I spell it with an "e" on the end because Nathaniel Hawthorne, the great American writer, spelled his last name with an "e" on the end. Very deep and meaningful. OK, I may have thought that part out a little too much.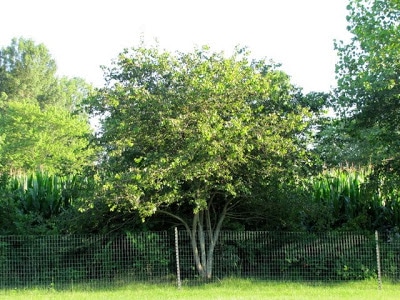 Anyhow, my husband hates these trees. Despises them. Would cut them all down with a chain saw if I would let him.
Now, who would hate a pretty little tree so much? Well, the guy who has to mow under and around 18 of them.

You see they have these thorns on the branches. 3" long thick, pointy, saber-like thorns.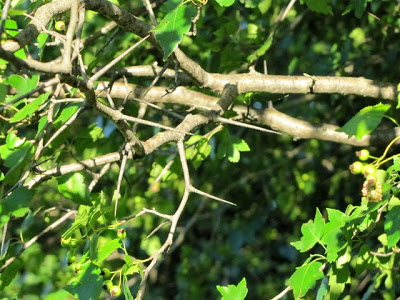 He's had more than one embed itself in his head. And quite a few rip his shirt as he drives too close to them. Pretty to look at, but someone is going to lose an eye one of these days.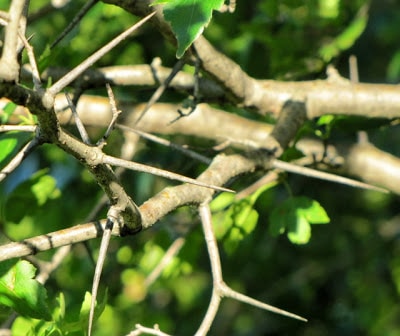 Personally, I avoid walking too close to them and admire their beauty from afar.