Typewriters, birds, pinecones.
They all sort of go together in my eclectic eye.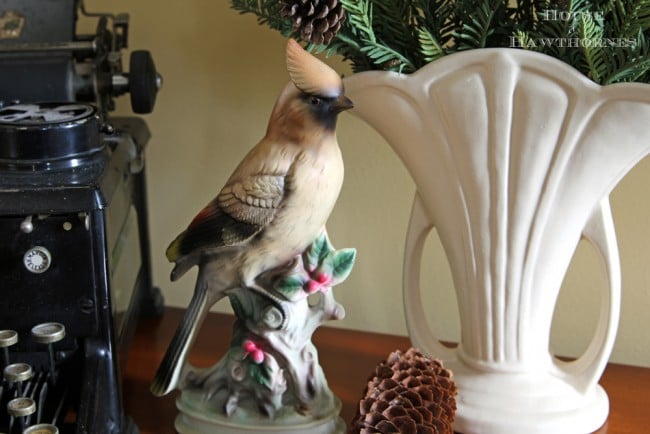 After Christmas I didn't know exactly what to do with my entryway table, so I removed the obviously Christmas decor (letter to Santa and mini nativity set) and plopped down a bird statue.
Done.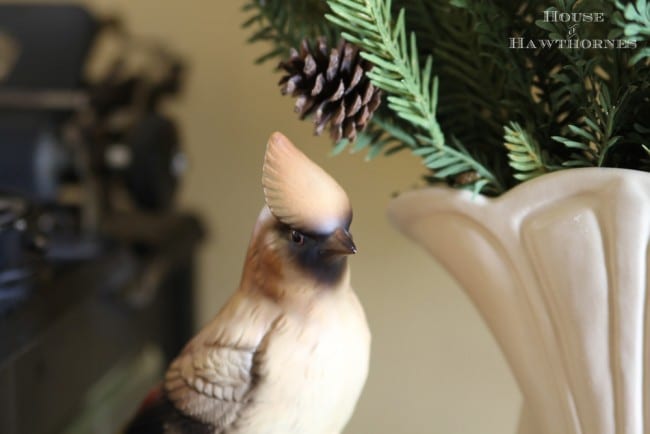 I figure once Winter is gone (soon, please), I'll replace the greenery in my vintage Hull vase with tulips or something equally as Springy.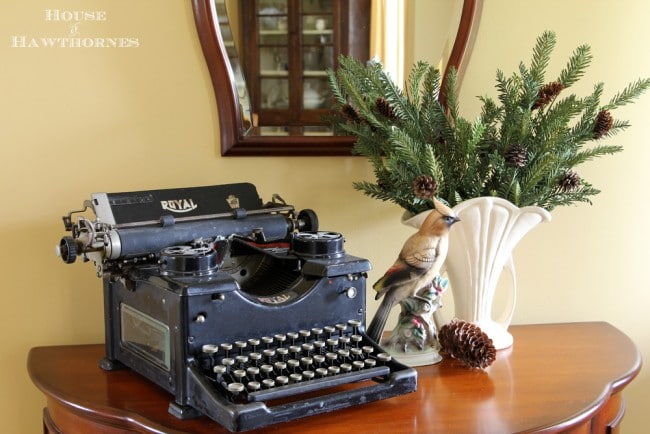 Anyone else freezing their buns off today? I'm planning on staying inside, building a roaring fire in the wood stove and having a mug of nice hot tomato soup for lunch. Might also throw in a steamy cup of cocoa for good measure.
Thanks for all the input on my Infant Jesus Of Prague statue. I have decided to keep and enjoy Him for the time being. I do think we're meant to find things at certain times in our lives for a reason (well, not like finding a wooden coat hanger at the thrift store has any meaning to it, but you know what I mean).