I have a thing for dogs.
The live fluffy kind, of course, but also the statuesque kind.
China dogs . . .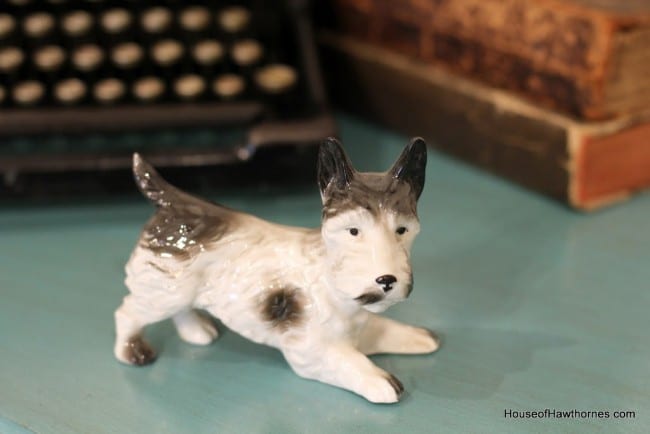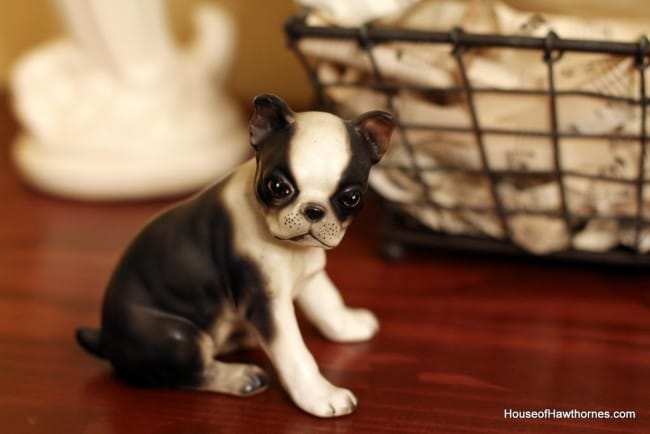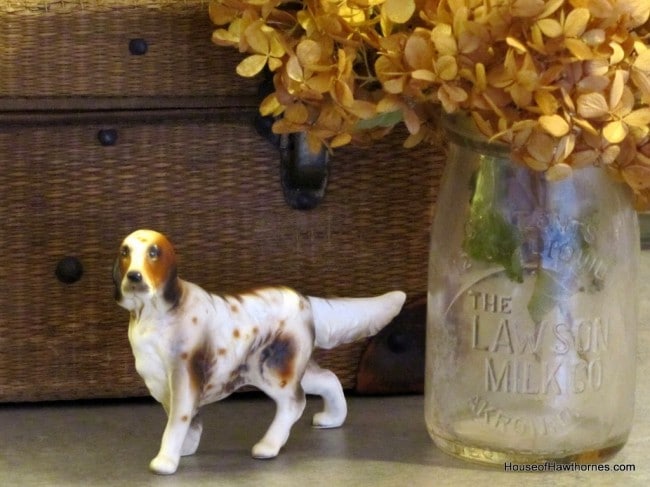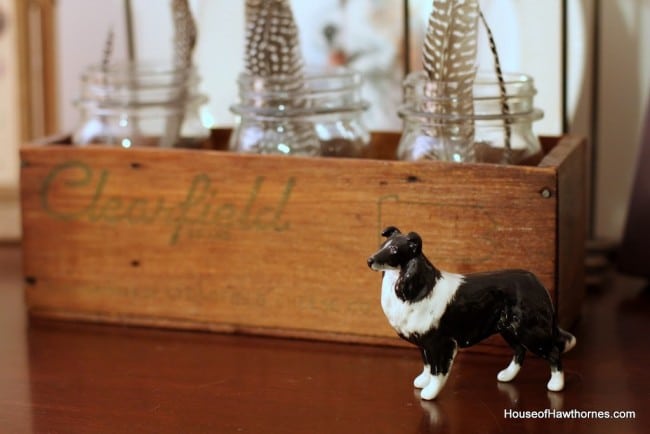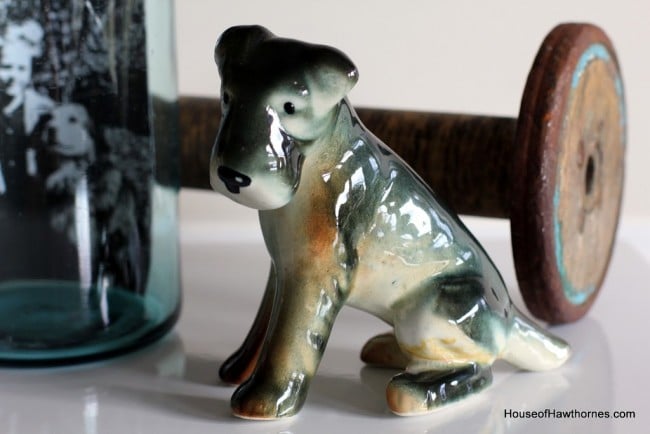 Celluloid dogs . . .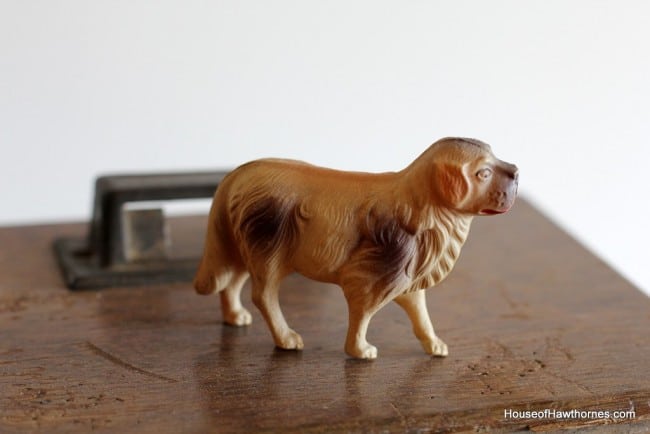 Toy dogs (I think this is Tramp, from Lady And The Tramp) . . .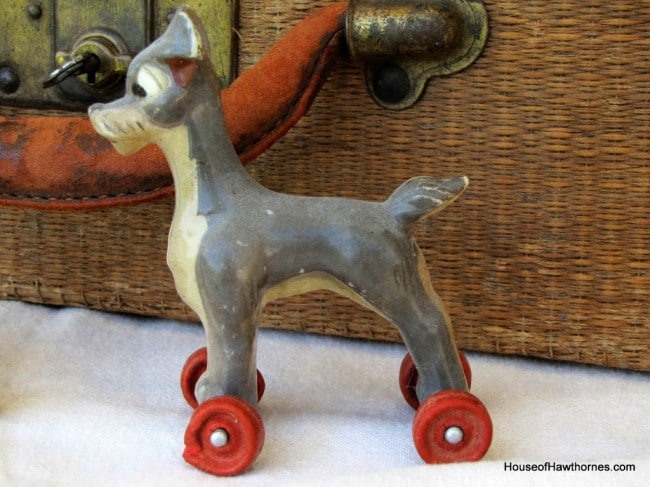 Dogs permanently mounted to ash trays . . .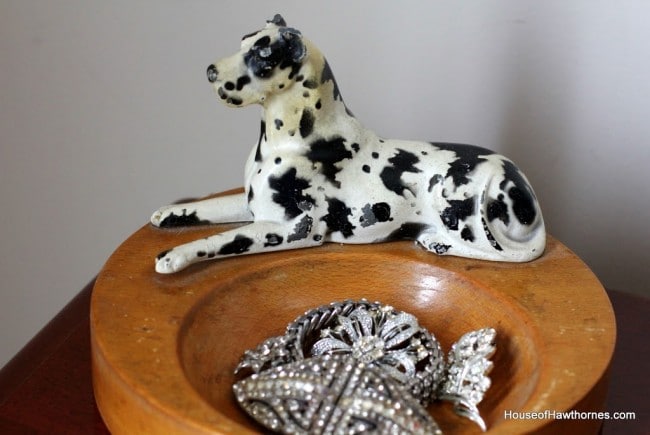 (I totally staged this photo - didn't think you'd enjoy seeing
my husband's cough drops, gum and toe nail clippers that are normally thrown in here)
Even dogs that have been beheaded and made into bottle openers . . .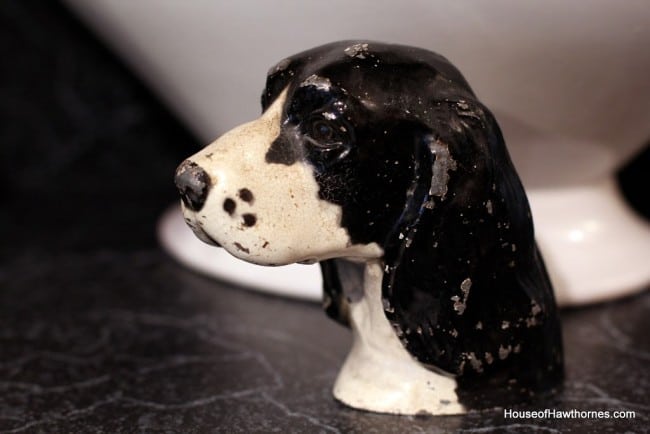 And apparently, I am not the only person in love with dog things.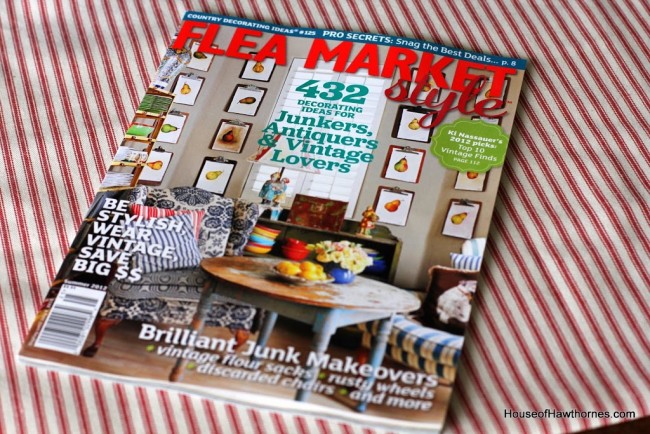 In the spring issue of Flea Market Style magazine, dogs was one of the top ten collecting finds this year. Can you believe that!!!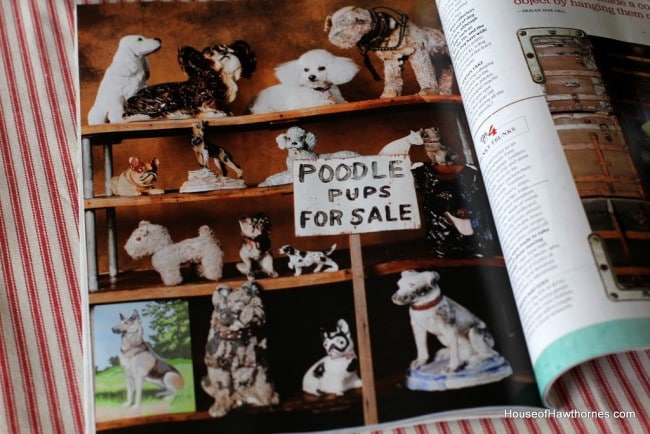 Just call me cutting-edge-Pam.
BTW, I went to an estate sale today and they were selling quite a few dog figurines. For $15 a piece! Are you kidding me? Seemed a little steep, but maybe they had just read Flea Market Style magazine too and thought there might be a run on the dogs.
Have you caught the dog collecting bug?