Do you like pom poms as much as I do?
They started popping up a few years ago in DIY home decor. I thought they were going to be a quick flash in the pan kind of decor thing, sort of like shag carpeting, but they really seem to have legs. They're still around this year.
I think it's because we remember making them as kids. Maybe in Brownies or at camp. But like most things, with time we forget how much of a royal pain in the butt something is.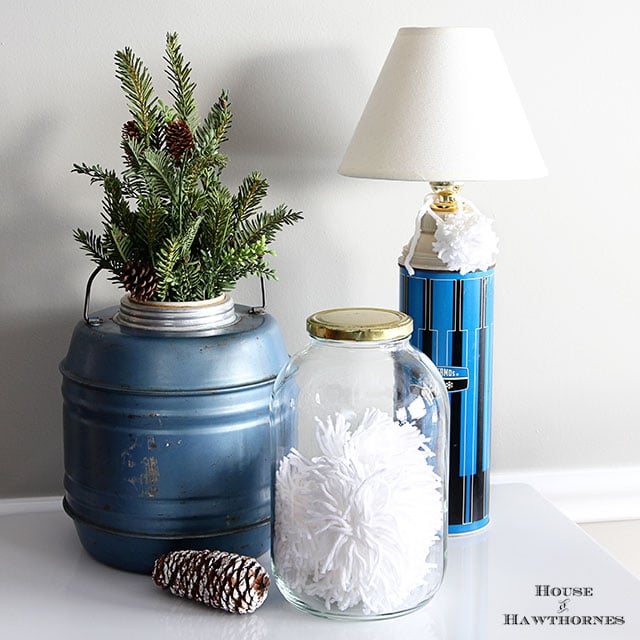 OK, let's talk about the elephant in the room for a second.
My pom poms are in a jar.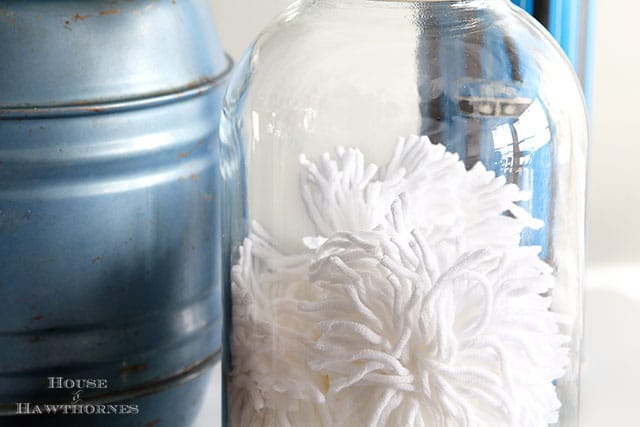 They're not part of a fluffy garland or dangling from a light fixture. They're stuffed in a jar.
I had wanted to make a wreath like the one in the Anthropologie catalog a few years ago.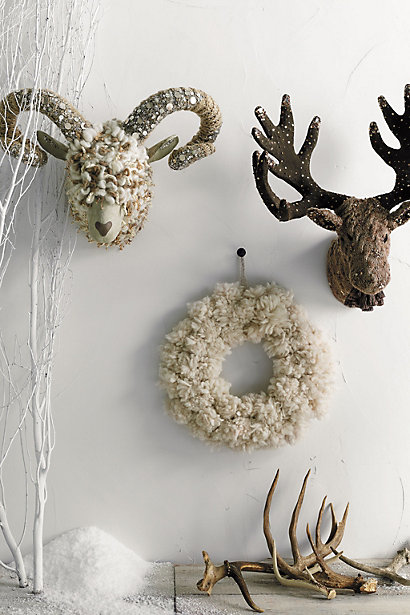 (FYI, don't bother trying to find one on the Anthropologie site, they don't sell these beauties anymore.)
But after making four of these stupid pom poms, I was totally over cutting through yarn. Forever and ever, just OVER it!
Call me a quitter, but I just couldn't bear the thought of making 30-some of these things.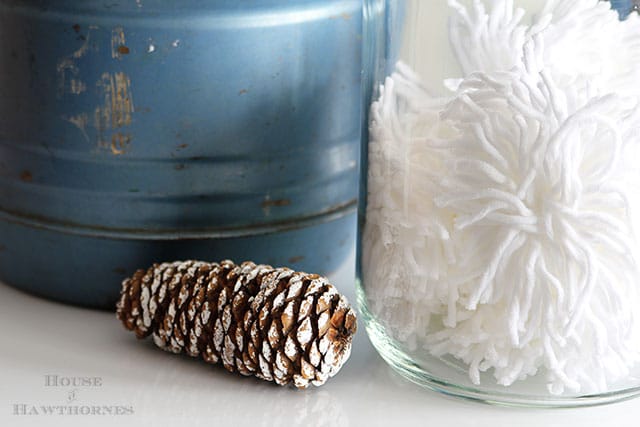 So, it seemed like throwing them in a jar was as good of an artistic statement as any 🙂
FYI, if you are unsure of how to make pom poms, you can visit my tutorial on making them, The Attack Of The Giant Pom Poms.
They were festively adorning a pair of ice skates back in the day, but this is where I display my blue balls those pom poms now.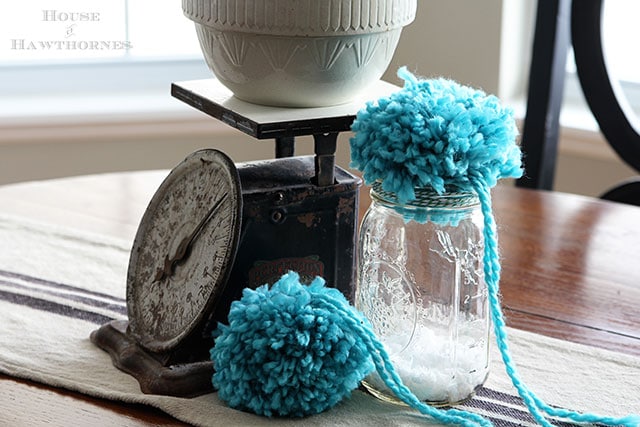 And I only made TWO back then, so don't think this whole "hating making pom poms" thing is a newly acquired hostility. It appears that two is about as many as I can make without remembering why I dislike making them.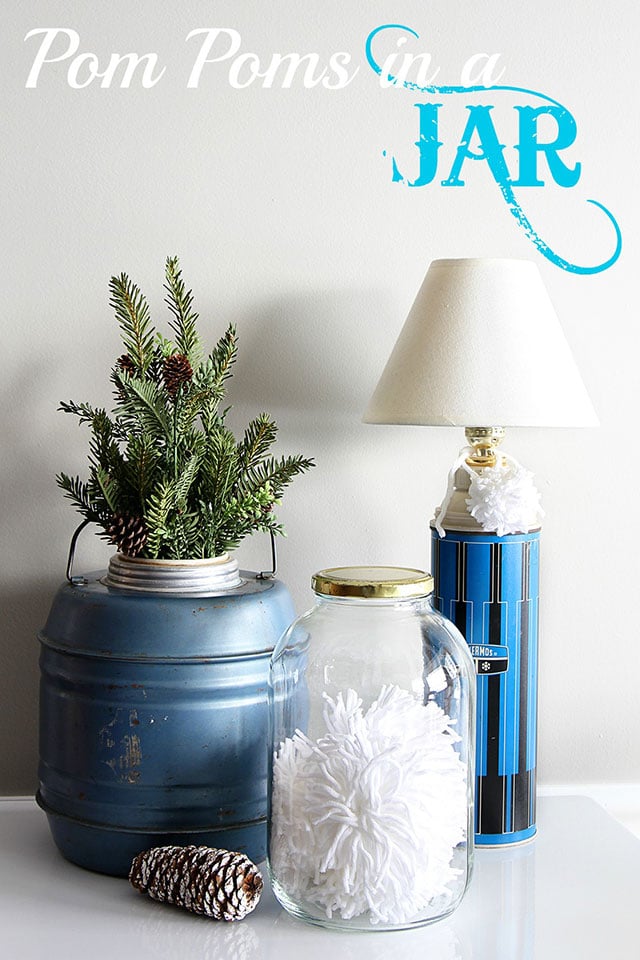 If you're a glutten for punishment and want to skip the jar and go ahead and attempt your own pom pom wreath (really, don't make my hatred of the process deter you), Yvonne at StoneGable did a tutorial on making one last week.
I'll be thinking of you as you're slowly going crazy and your fingers start to bleed while cutting ALL THAT FREAKIN YARN 🙂
Have you made anything with pom poms lately (in the last 50 years)? Do you still have all your fingers?